REVIEW OVERVIEW

Dhilluku Dhuddu

SUMMARY

Not a comedy riot , nor is a thrill down the spine. Check this out for santhanam and motta rajendar.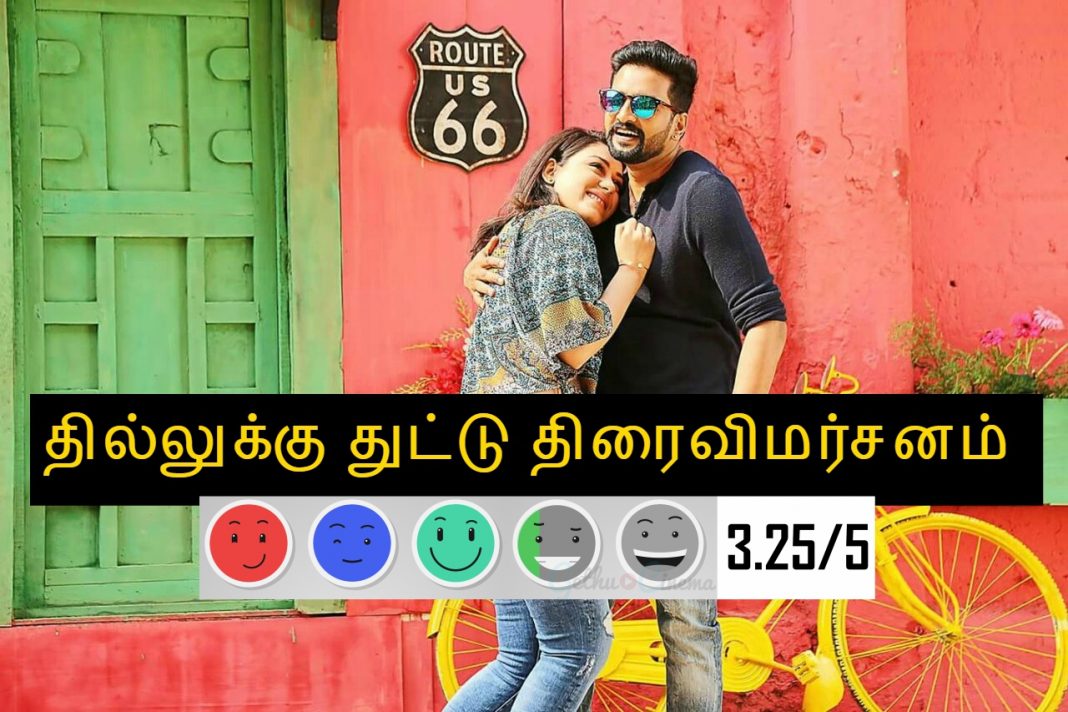 Dhilluku Dhuddu Movie Rating – 3.25 / 5
Movie Name : Dhilluku Dhuddu
Director : Rambala
Cast :Santhanam, Shanaya
Music : S. Thaman
Dhilluku Dhuddu one another release with Sandhanam as the hero. he is not the
protagonist , he is the hero. He's got steps to dance, he's got the macho look with
moustache and amazing beard. he's got punches to deliver both to villains and
audience. but the real question is do we get what we are promised in a
Sandhanam movie. For the first half , not so much, we get a couple of gags here
and there, scattered.
We get a lot of abusive punchlines, which Sandhanam is famous for. At the
very start of the movie we are told that this is a ghost movie based in a haunted
bungalow in a haunted village. This film takes the usual route of warming the
story up between hero and heroine in the city and then taking a sudden detour to
the village where the rest of the story lies.
Motta Rajendran steals the show as an assassin. there is a stretch 15 – 20
minutes where you go laughing through out without pause, and this stretch
saves the entire movie from collapsing. May be this is what the entire movie
was conspired for.
Did I mention that this is ghost movie, yes it is . we get scary scenes rarely . and
a summing up stretch for the climax. If you love santhanam's abusive counters ,
this is a go to movie for you.
Songs and BGM stays colourful just like the visuals, but not so catchy.
Dhilluku Dhuddu Movie Rating – 3.25 / 5

Tag : Dhilluku Dhuddu Padathin Vimarsanam, Dhilluku Dhuddu Padam Thiraivimarsanam, Dhilluku Dhuddu rating, Dhilluku Dhuddu Thiraivimarsanam, Dhilluku Dhuddu Santhanam Movie Review, Dhilluku Dhuddu Review In Tamil, Dhilluku Dhuddu Tamil Movie Review, 2016 Tamil movie Reviews Dhilluku Dhuddu, Dhilluku Dhuddu Tamil Movie Review And Rating, Dhilluku Dhuddu Movie Review.