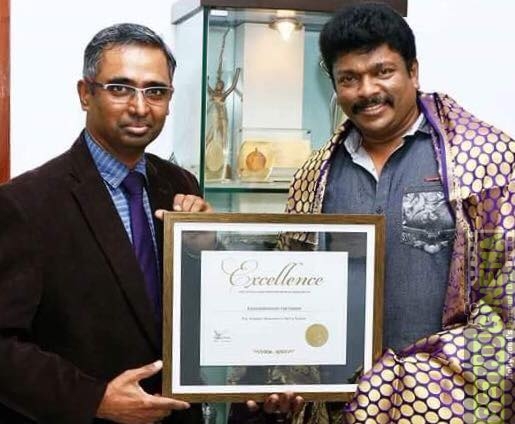 R.Parthiepan the actor cum director who is known for his wit, humour and innovation in writing in Tamil Movies was honoured as Distinguished Director by Rocheston Accreditation Institute, NewYork.
Parthiepan shared this news on his official Twitter and Facebook page along with some of the photos when the award was conferred to him.
He also shared what was written on the certificate of honour. He stated and we quote " Parthiban, an intense actor, filmmaker, and a remarkable writer was conferred with the Distinguished Director honor by Rocheston Accreditation Institute, New York. His portrayal as Bharathi in Bharathi Kannama will remain in the hearts of viewers for ages to come. Pudhea Paadhai, awarded with the 'Distinguished Film' Award showcased the metamorphosis of a man whose quirks went from being intolerable to understandable. His tendency to daringly break conventional rules to create astonishing stories and deliver exhilarating performances will continue to inspire aspiring creators across the globe"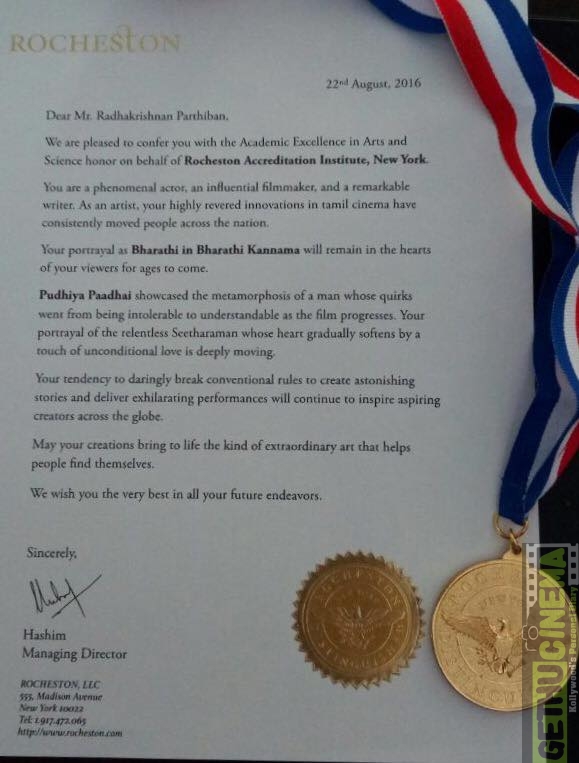 He also took it to his social media page to congragulate the Ulaganayakan Kamal Haasan for his Chevalier award. He congratulated the fellow actor for his Chevalier honour in his own peculiar poetic way.