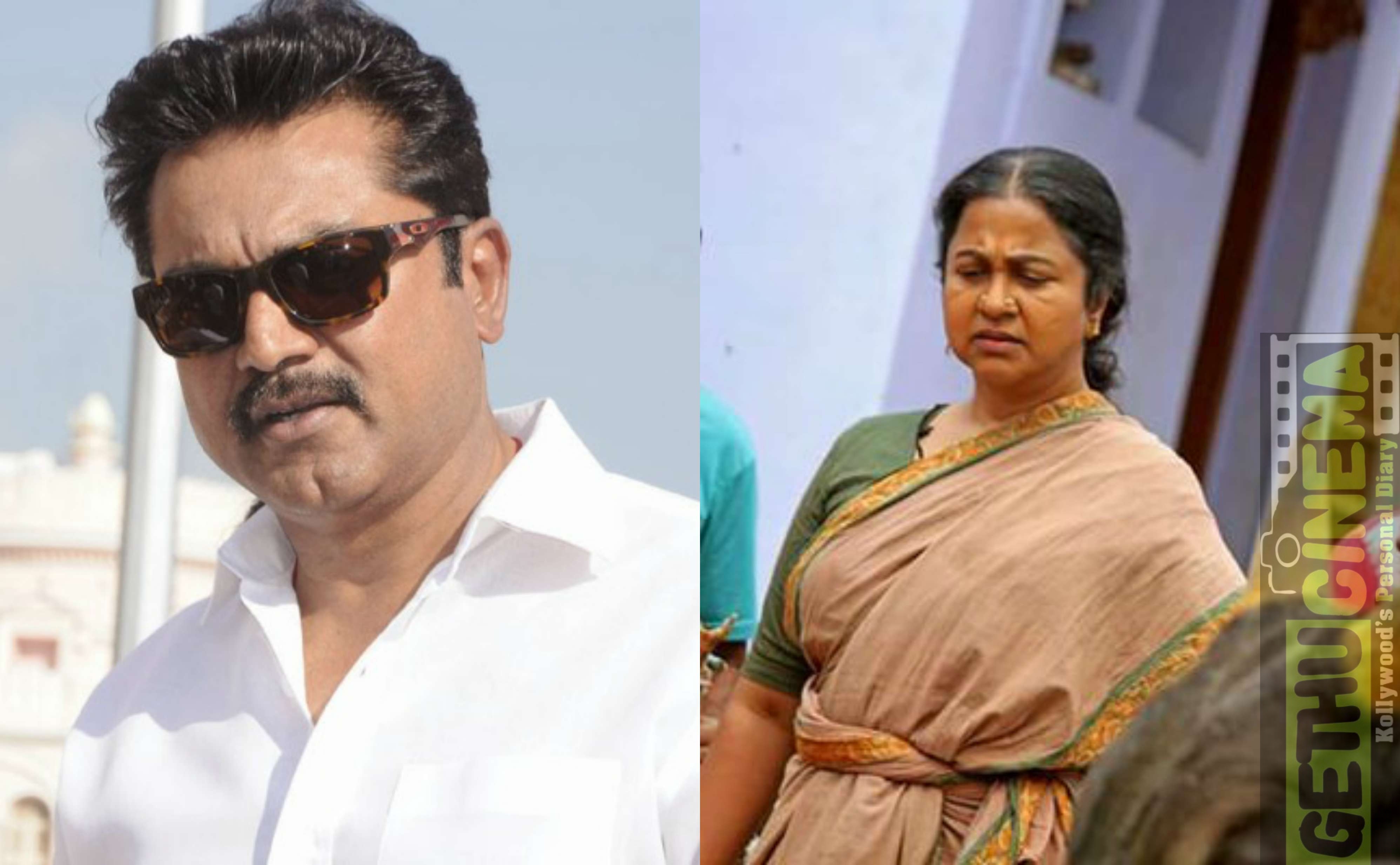 Dharmadurai movie which released last week to great reception has upsetted SarathKumar. The movie had a stellar cast with Vijay Sethupathi in the lead, Tamannah, Shrusti Dange, and Aishwarya Rajesh played the lead heroines. Radhika Sarathkumar played the titular hero's mother in the movie, was much applauded for her performance.
However the position of her name on the titular card has upsetted Sarathkumar (her husband). He took it to twitter to vent his feelings.
Started watching dharmadurai,disappointing to see a senior artist Radika being insulted in the tittle card hope seniors are respected

— R Sarath Kumar (@realsarathkumar) August 22, 2016
He then went on to praise the entire cast and crew for their performances and did appreciate the movie in his other tweets.
Dharmadurai is a lovely film, a must see , screen play narration and forward thinking emotional film , Radika Vijay, Bhaskar,Aishwarya and

— R Sarath Kumar (@realsarathkumar) August 22, 2016
The entire crew , music Score and the Director Superb and extraordinary. Congrats to Producer Suresh for selecting the script , congrats

— R Sarath Kumar (@realsarathkumar) August 22, 2016