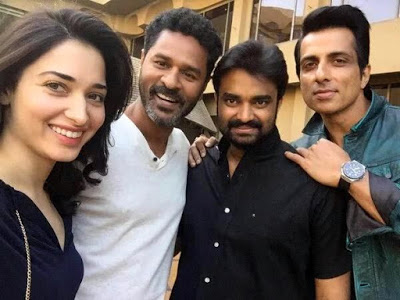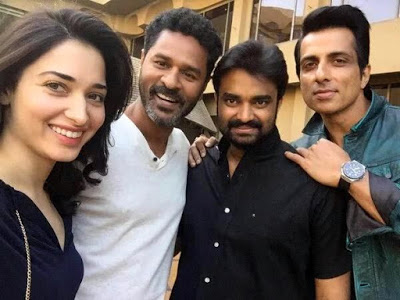 Devi is a trilingual horror movie with Prabhudeva and Tamannah on the lead. The director A.L.Vijay of Deivathirumagal fame has roped in a leading heroine to play a cameo role for the movie. However the makers of the movie has tried to keep under covers of who would be donning this role. But thanks to the internet we have got a clue of who this guest would be.
Actress Amy Jackson  recently shared on Twitter that she is doing a cameo for a movie with a director whom she considers as her Guru. She was introduced to Tamil Cinema by A.L.Vijay with his magnum opus Madarasapattinam. And some time after that she also shared a pic with Prabhudeva, praising the Michael Jackson of India.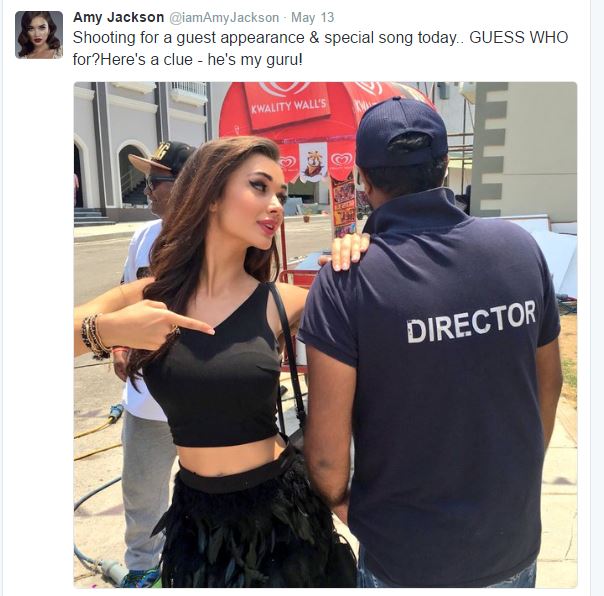 Need there be more Bread Crumbs to get a clear picture. She also shared a pic with the director later on her Social Media Page. We are eagerly looking forward to see the cute heroine shake her legs with PrabhuDeva and Tamannah.