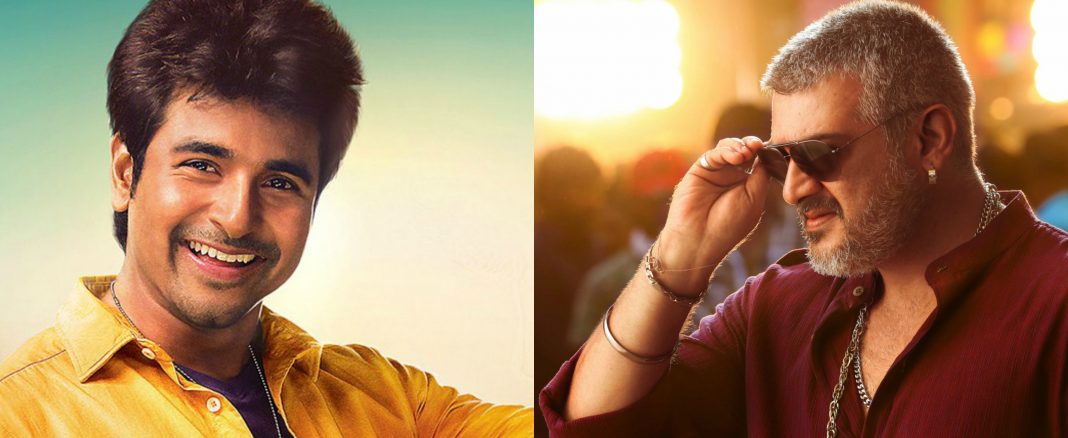 Remo movie which had Sivakarthikeyan and Keerthy Suresh in the lead released to sky high expectations during the Pooja holidays. The movie dint deter from scoring at the boxoffice as well. Remo became the highest grosser for Sivakarthikeyan surpassing his RajiniMurugan which was one of the biggest releases of the year.
The Remo movie had special shows in many of the theatres around the city, this kind of opening happens only for the likes of Rajini, Ajith and Vijay. Remo despite getting mixed reviews marched ahead undeterred at the box office and has joined the elite 75 Crore club, first ever for a Sivakarthikeyan movie.
Whats more interesting is that the movie has surpassed the collection of major blockbusters of the year at the chennai box office, and has reached the 5th ever highest grossing tamil movie. Trade analysts have laid out the list of top grossers at the chennai market and the list is as follows.
1. KABALI– RS . 10.27 CRORES (SHOWS– 213)
2. Ai – RS . 8.82 CRORES (SHOWS– 207)
3. Theri – RS . 8.76 CRORES (SHOWS– 276)
4. Kaththi – RS . 6.70 CRORES (SHOWS– 165)
5. Remo – RS . 6.46 CRORES (SHOWS– 237)
6. Vedhalam – RS . 6.34 CRORES (SHOWS– 189)
7. Irumugan – RS . 5.67 CRORES (SHOWS– 117)