Saithan is an upcoming psychological thriller movie from Vijay Antony who had just delivered an unexpected hit movie that stunned the industry. Saithan movie is funded by Vijay Antony's own production house along with Auraa Cinemas and is being directed by Pradeep Krishnamoorthy. It is a debut movie for the director who earlier assisted Vetrimaaran in the critically acclaimed Aadukalam.
The director is also known for a number of documentary films he has made before. Director Pradeep Krishnamoorthy lauds Vijay Antony for his performance in Saithaan. He says when Vijay Antony starts getting into the character we can feel the aura of Demon in the shooting spot itself exclaims the director.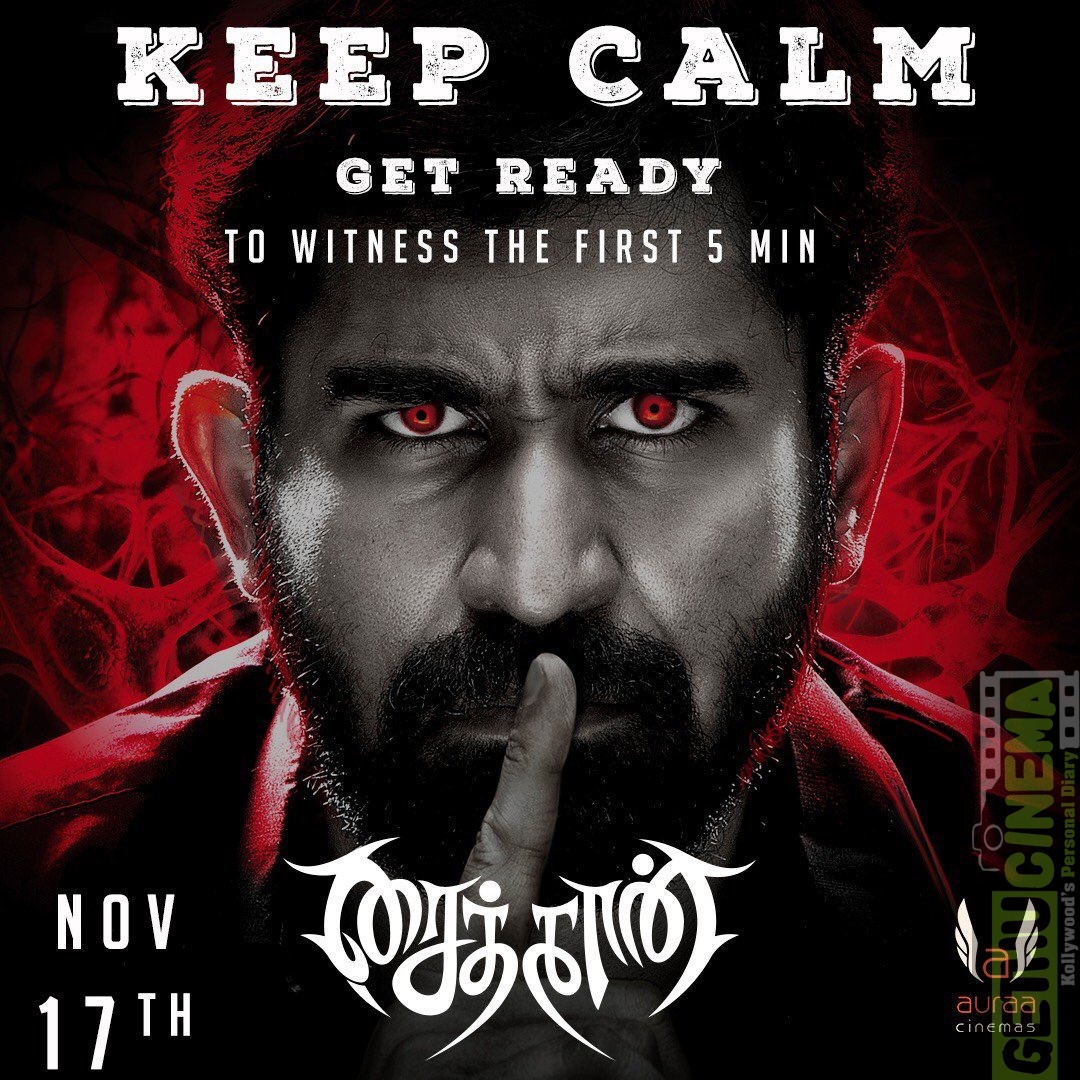 The audio album of the flick with music by Vijay Antony himself was released a few days before. During the audio launch function, the first five minutes of the movie was played for selected audience. Earlier it was announced that the movie will be released by 17th of November. Due to demonetization issues going on in the country at the moment, the producers feel the need to delay the movie inorder to avoid further issues.
Now the release date for the Saithaan movie has been finalized as 2nd of December, also the makers of the movie have agreed to release the first five minutes of the movie before release. The makers hope that this would garner more audience into the theatres. Analysts of the movie industry has welcomed this as a commendable and brave move.
Both the fans and common audience will get to witness the glimpse of Saithaan by 17th of November itself.
Watch Saithaan Teaser Here