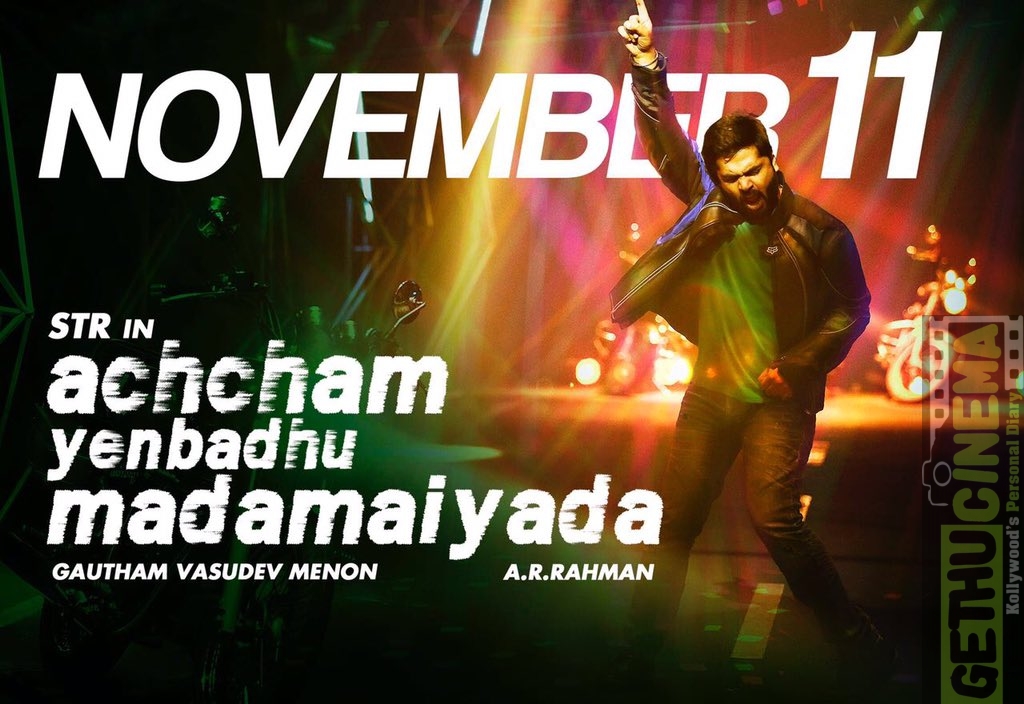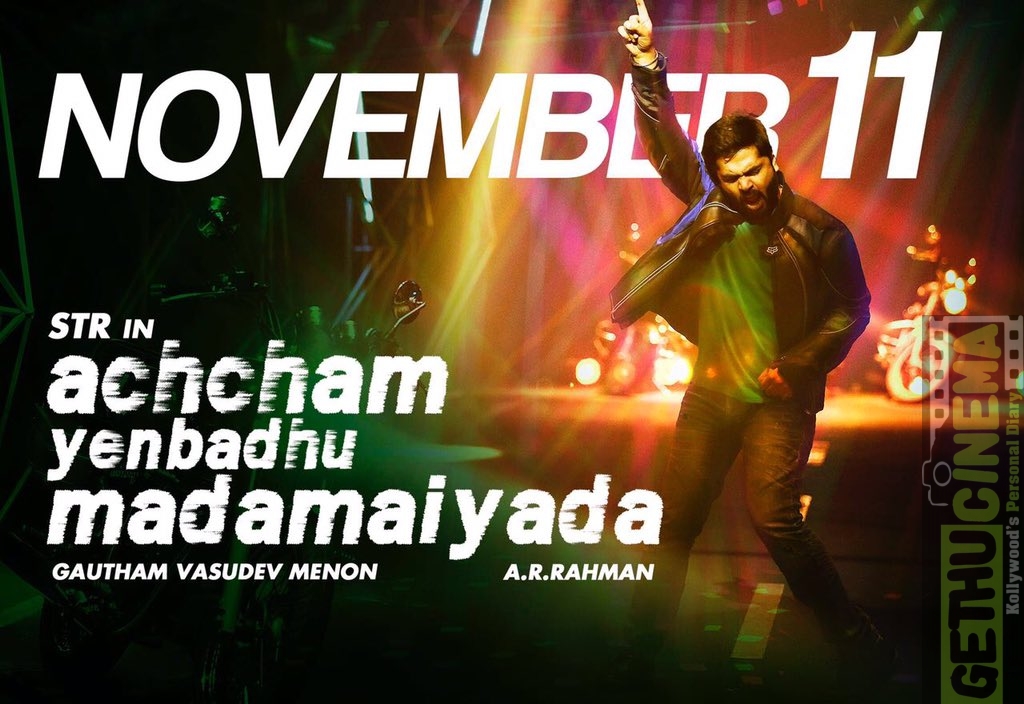 Acham Yenbadhu Madamaiyada is finally seeing its light of the day. The movie which has been in the making for over a year has been in the spotlight for various reasons other than its release. The movie created quite a sensation with its songs, the music director for the movie is none other than A.R.Rahman the man himself, and the songs are still topping the charts weeks after its release.
AYM is actually the Tamil version of the bilingual project. In Telugu the flick is titled as Saahasam Swaasaga Saagipo with Naga Chaitanya in the lead. Manjima Mohan is the lead heroine for both the versions. Telugu version of the movie has already cleared the censor certification. Certified as U/A  the movie is getting ready to release by November 11.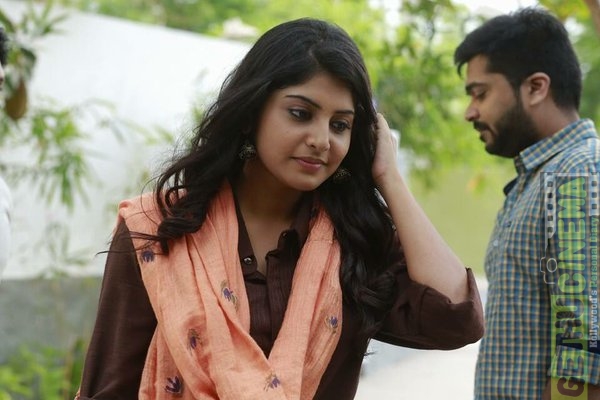 However the rumours were that the Tamil version with Simbu aka STR in the lead will release by November 11 as well. But there were no official confirmation from the maker's side, since the Tamil version was still awaiting its censor certification. Now that the censor has finally certified the film with U, the captain of the ship Gautam Menon has took it to twitter to announce the launch of the film in Tamil as well on the same date (November 11).
Gautam should be a happy person now. Fans are quite happy as the makers are since the hype for the movie has been quite higher than other movies thanks to the music and the trailers which became an instant hit. It is to be noted that the previous collobaration of this team ( Gautam – Simbu – Rahman) turned out to be quite successful and the flick VTV was declared blockbuster.
Watch Achcham Yenbadhu Madamaiyada Trailer