REVIEW OVERVIEW

Kavalai Vendam

SUMMARY

For the most part, a laugh riot. Watchable if you forgive the presence of a terrible story. The kind of movie where you desperately want a remote while watching so that you fast forward the lull moments and linger longer on the comedy extravaganza.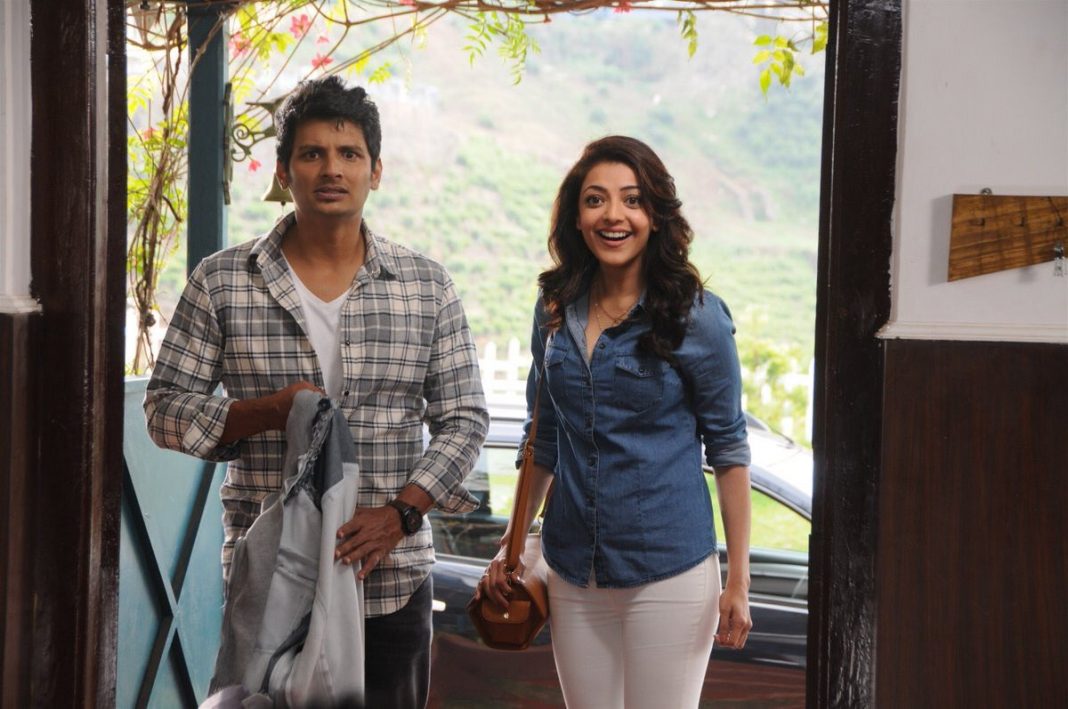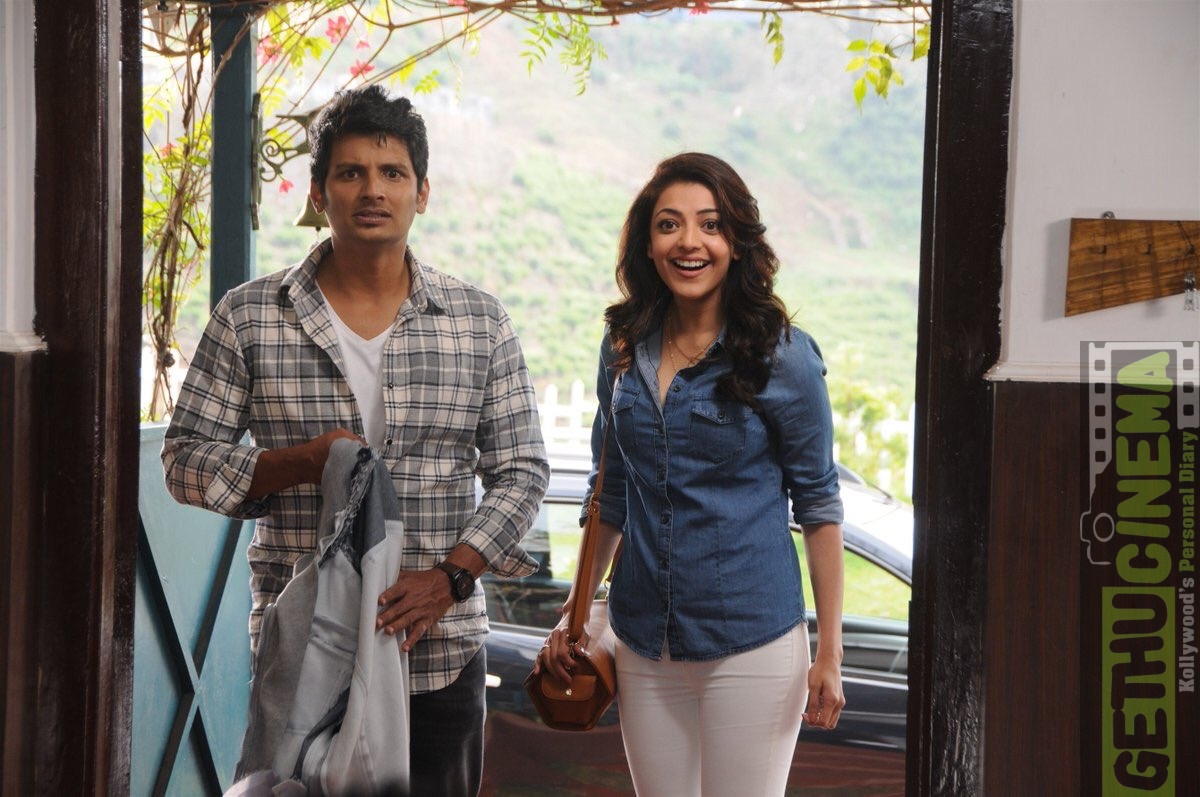 Kavalai Vendam is a second movie from the director who debuted with horror comedy "Yaamirukka Bayamey". Just like his debut movie, Kavalai Vendam has a lot of comedy stretches that is sure to bring the roof down. But Yaamiruka Bayamey had an acceptable story as the backdrop and that is what exactly lacks in Kavalai Vendam.
The movie is about Jiiva a chef who tries to get back his lost love in a failed marriage. Jiiva who plays Aravind and Kajal who plays Priya share excellent chemistry on screen. But rarely do we feel the love that the movie says is in between them.
10 mins into the film and you will be treated with a scene where a 10 yr old Jiiva tries to hit on his swimming teacher. The hilarious roller coaster starts to roll off from there. And you come to know that there are going to be no barriers henceforth. You get what you expect, you get lot of rib tickling one liners and never ending comedy stretches that bring out the American Pie fan boy in you. Most of the dialogues are directly intended to mean what you expect it to mean, they just disguise in the name of double meaning comedy. But nevertheless, you stop caring when you laugh your hearts out.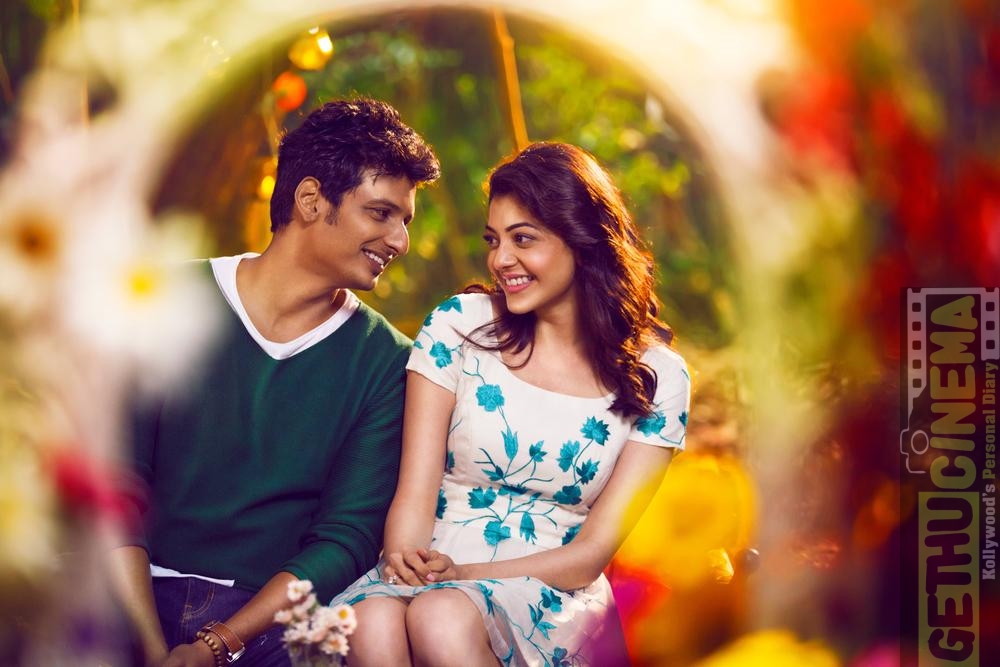 We get a lot of one liners like "innaiku night u sarakku, 10 maasathula onna irakku" during a marriage and some other dialogues that has words that  rhymes with "Paaka" and "Mandai". If you are a lover for these kind of one liners then KV is made for you with the exception of few other emotional stretches.
R.J.Balaji, Bala Saravanan and Mayilsami bring out the best in them. There are two comedy stretches that are nicely written that will prove the movie is worth your money, thanks to the director Deekay. Bala Saravanan got a bit of one liners and a stretch where he gets kicked by a group and he stamps his presence in just one scene that is enough to remember him throughout the movie.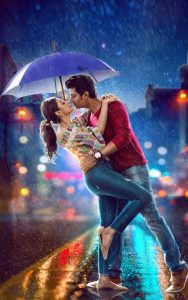 Balaji scores well in a police station stretch and the scene where he dances nude (yes he does, and it's a complete riot). Just like we had "Mutta Punnagaiye" trend in Naanum Rowdy Thaan we have another easy to use word in this movie thanks to Mano Bala and Balaji who carried it with ease.
There are lot of dialogues that go in such a way and you wish the movie continues to tread on the same path, But it doesn't,  the director wishes to impart some elements that is supposed to  make you feel sorry for the couple or even feel happy when the couple gets together. But you actually feel sorry for the actress who cries for a longer stretch, near the climax.
Bobby Simhaa, Sunainaa and Shruti Ramakrishnan spice things up a bit here and there. The stretch with Jiiva and Mayilsamy makes a feel good scene thankfully. The scenes are colorful enough to make you not feel bored during dead moments in the movie.
We know what the climax would be, right from the beginning, we chose to sit through hoping that the large cast would come back and fill the frame again where fun is guaranteed.
We would not have felt sorry for the movie or for the story if the emotional scenes weren't there. We wish if we could fast forward the romances that we wish exists so that we linger longer on the comedy tracks. Even in the never ending climax we wish R.J.Balaji and Bala Saravanan were there to spice things up.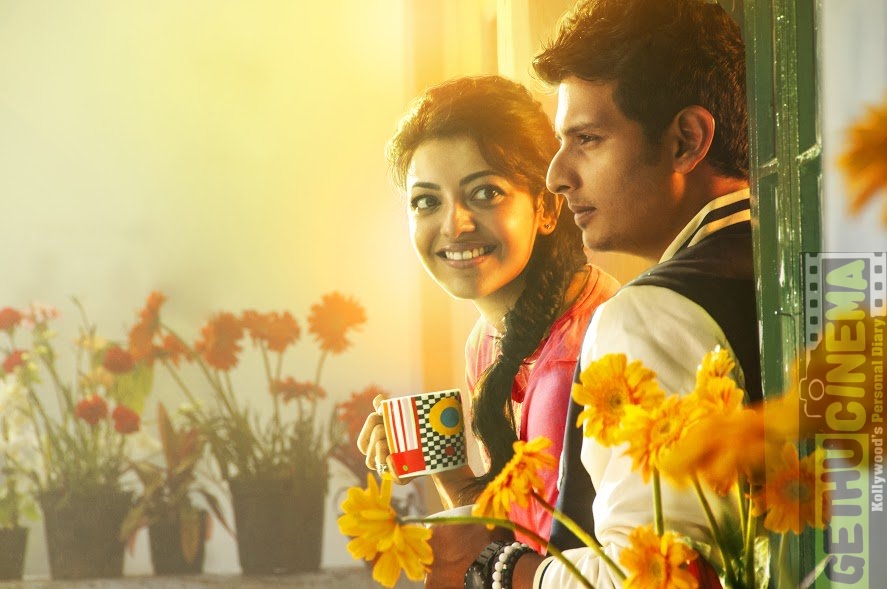 Tag : Kavalai Vendam, Deekay, Jiiva, Kajal Aggarwal, Bobby Simha, Sunaina, Movie Story, Latest Tamil Cinema Review, 2016 Kollywood, Rating, Comedy Film, R.J Balaji.