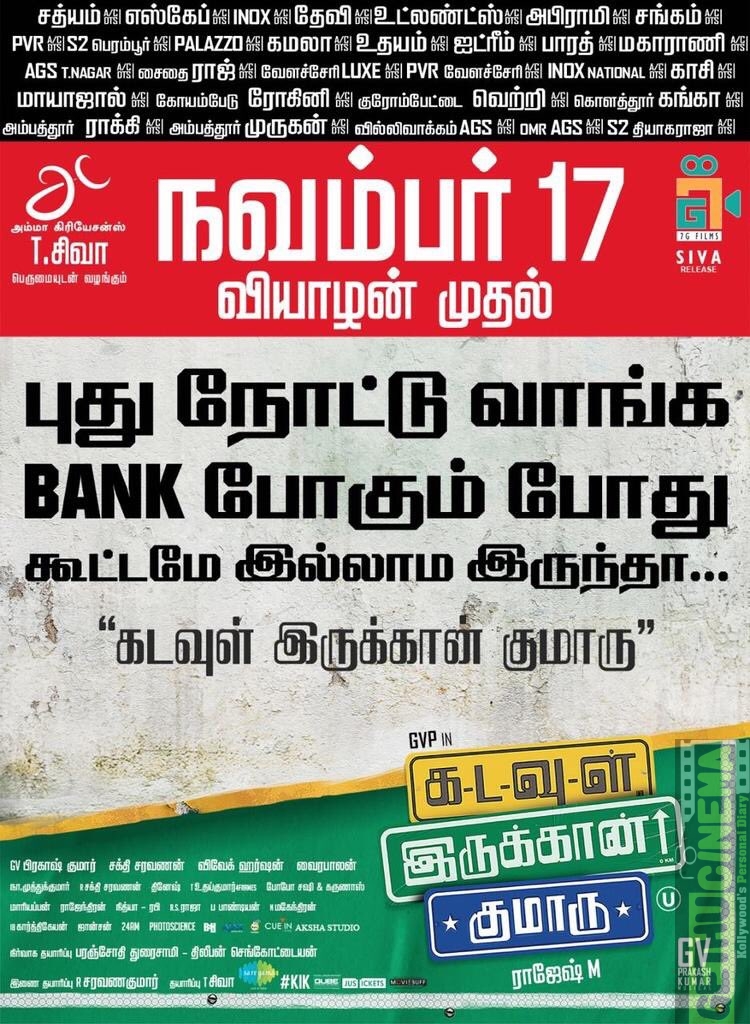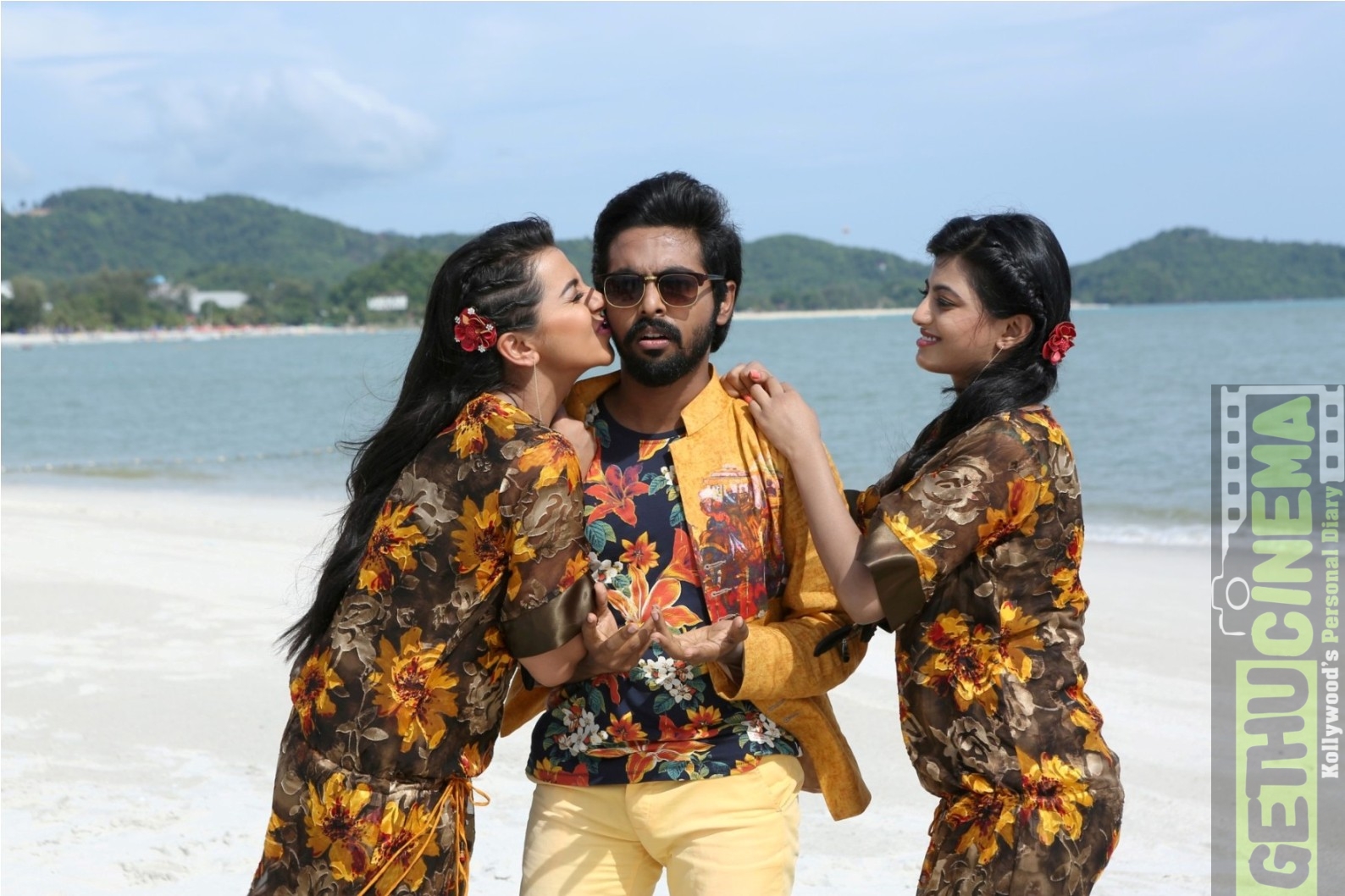 The news which took the nation by storm is the demonetisation of 500 and 1000 Rs notes. The announcement had its impact not only on the public but also on the Tamil film industry as well. Most of the common public thronged the roads to find the means to exchange their notes. Since the havoc among the public created from the announcement had not died off completely, the producers and the distributor council together decided that this wont be a right moment to release the films.
First film to fall prey to this situation is the G.V.Prakash starrer "Kadavul Irukkaan Kumaru" directed by M.Rajesh. The makers of the film along with their distributors and the owners of the cinema hall decided to postpone the film to 17th of November.
However the makers of the film took this situation to fuel their creativity and came up with an ingenious paper ad for the film today.  KIK is touted to be a hilarious entertainer from director Rajesh falling in lines of SMS and BEB.