The team of Odi Odi Uzhaikanum has recently canned high octane action sequences for the film and the team is mightily impressed with Santhanam as he said no to dupes and performed the stunts by himself. The scene will need Santhanam jumping from a height of 8 feet.
It is to be noted that Santhanam has a black belt honour in Karate to his name and Stunt Silva is the one who has choreographed the action scenes for the film. He had said that Santhanam has never abandoned his practice on his martial arts skills and he has been practicing regularly.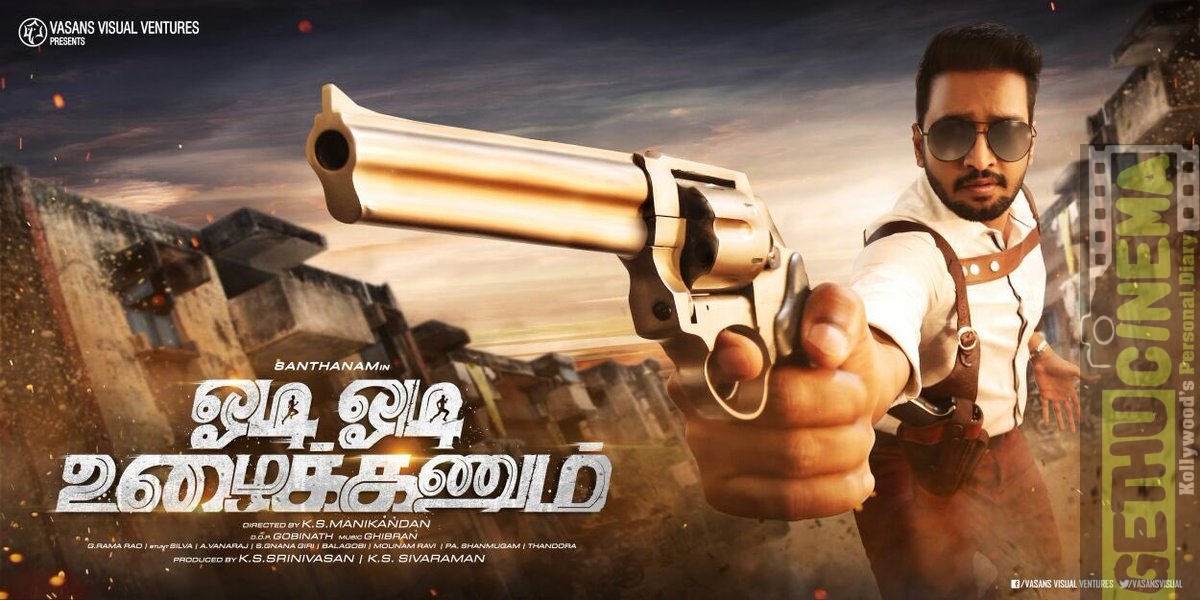 Odi Odi Uzhaikanum has Amarya Dastur as the female lead who paired opposite Dhanush in Anegan. The movie is being helmed by K.S.Manikandan of Kanna Laddu Thinna Aasaiya fame. The project is funded by Vasan Visual Ventures.
Santhanam also has Server Sundaram in his cards which is almost complete and is gearing up for release. It is expected that Santhanam will team up with Selvaraghavan after he is done with his present commitments by the time which Selvaraghavan will also be free of Nenjam Marapathillai commitments.