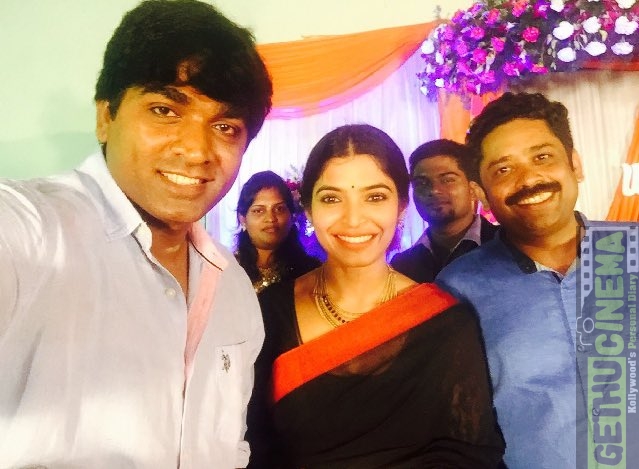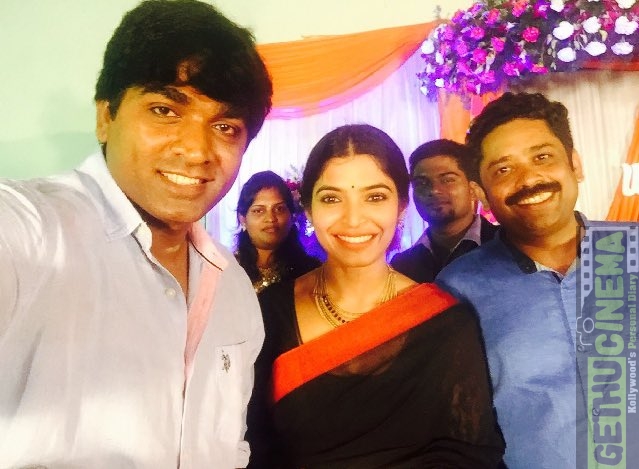 Vijay Sethupathi has started shooting for his next movie with National award winning director "Thiagarajan Kumararaja" of Aaranya Kaandam. The project has P.C.Sreeram handling the camera while Fahadh Fazil takes one another important role in the movie.
Although the movie Aaranya Kaandam did not do well at the box offices, the movie was well received by the critics. Later the movie turned out to be a cult classic and reference movie for many movie buffs. This was the first neo-noir movie in Tamil film Industry.
We all know how Vijay Sethupathi is open to experimentation. He has proved this again in his collaboration with this director. Although there was no formal pooja or announcement that showed off the beginning of this ambitious project, the shooting did attract masses particularly the fans of Aaranya Kaandam movie and the director. This attraction resulted in leakage of a picture taken during the shooting of this movie.
The leaked picture had Vijay Sethupathi clad in a saree with long hair while the director explains the scene to him, while P.C.Sreeram looks along.
Earlier Vijay Sethupathi was spotted having a clean shaven look when he was attending the marriage of director Arun Kumar (Sethupathi and Pannaiyarum Padminiyum)
When we tried to contact the makers of the movie to get a clarification on Vijay Sethupathi's characterisation they were not available for any comments. We need to wait until the makers come forward to make any announcement officially regarding Vijay Sethupathi's characterisation in the movie.