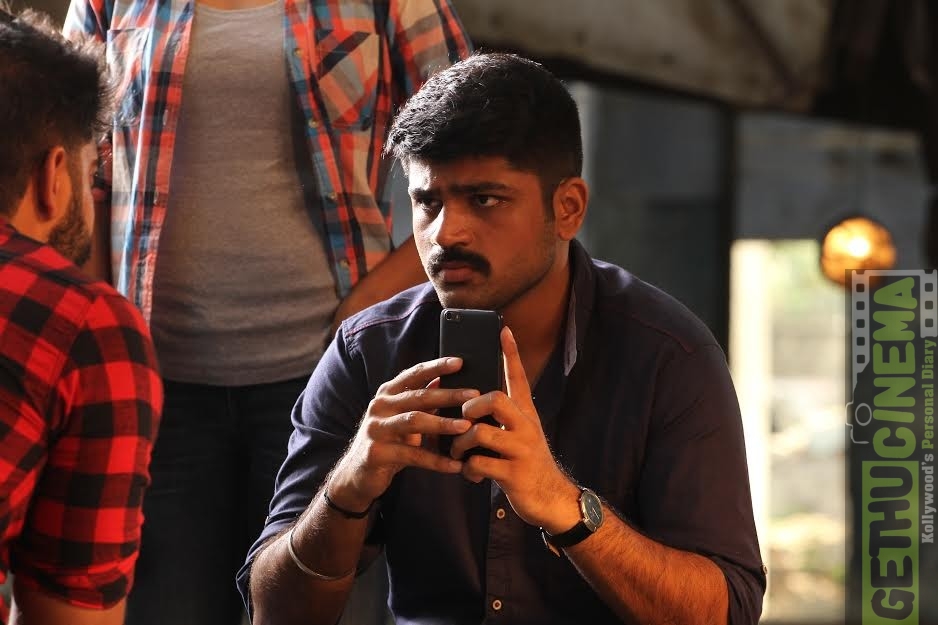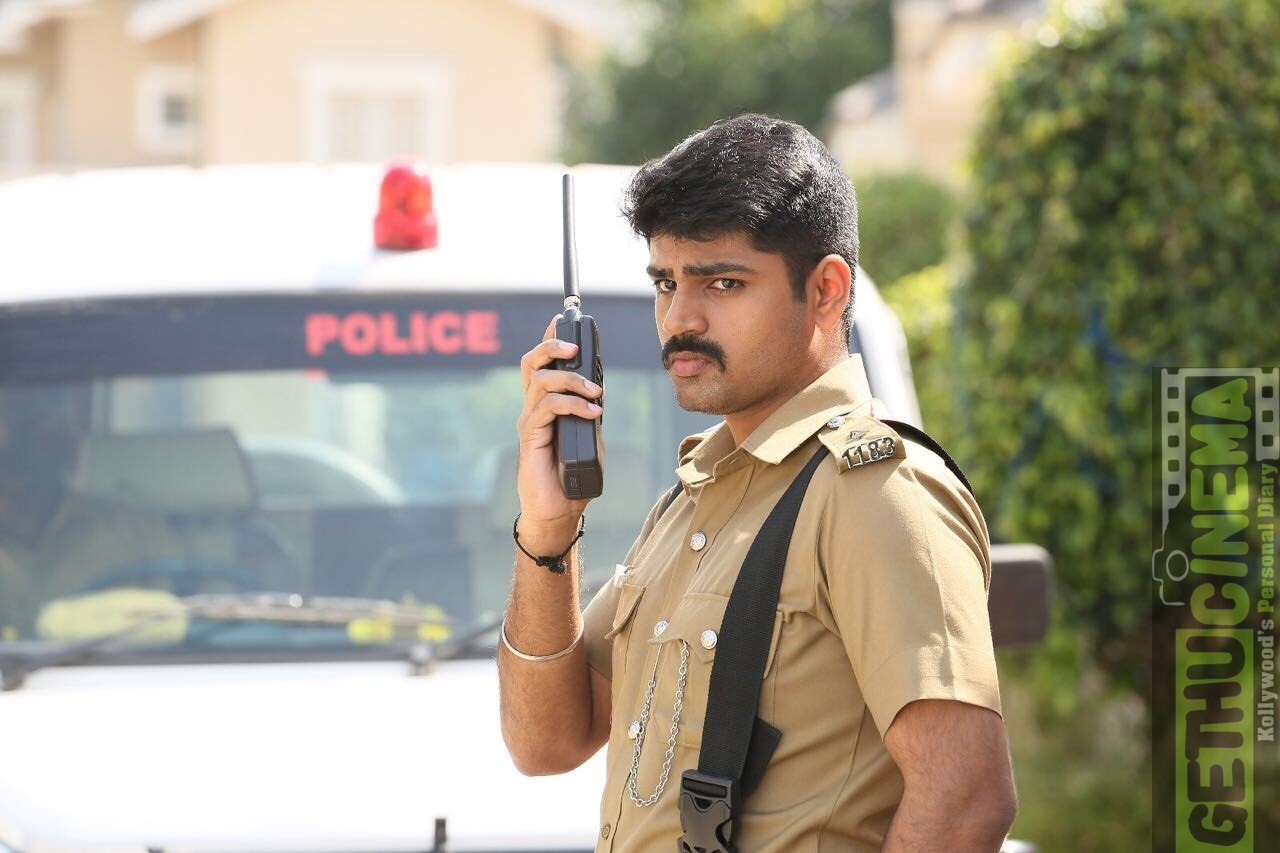 Actor Sirish who debuted with the movie Metro has taken up a crime thriller for his next. Tentatively titled as Raja Rangooski, the movie is said to be a crime thriller where Sirish plays the role of a cop. Directed by Dharaneedharan, the movie has got music by Yuvan Shankar Raja. Chandini is playing the female lead in the movie. The film also has Anupama Kumar in an important role.
While being dressed up as a cop, sirish shared an interesting encounter he had with the people of North Chennai where the movie was being shot. There happened to be a small commotion between two groups of people in the area where the shoot was happening. Other factions of people who noticed in Sirish in his police attire asked him to interfere and stop the commotion. Realising that he had been mistaken for a real police officer, the metro actor confessed that he is not the real cop and managed to flee from the place without drawing further attention.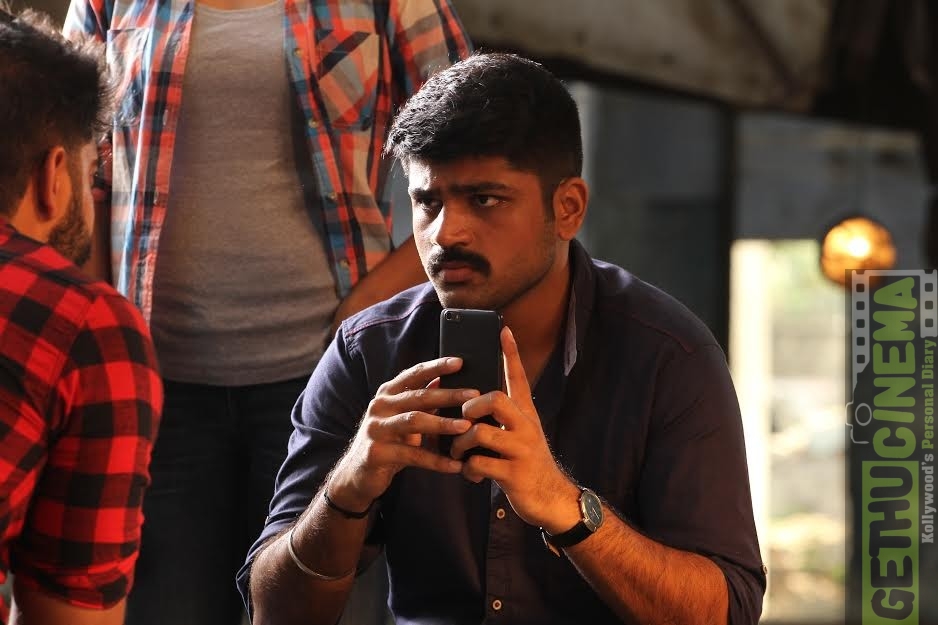 Director Dharani Dharan is known for his earlier flicks such as Burma and Jackson Durai. Pooja Devariya was earlier signed as the lead female for the movie. As the Iraivi actress fell ill, the team had to find an immediate replacement and signed Chandini for the role.
The director also revealed another incident during the shoot. While the director was excited about having shot 50% of the movie already he thanked his crew for finishing the first schedule of the movie in a brisk pace. The director also said that while sirish is very much active during the shoot he gets too nervous during the kissing scenes. The director later revealed that he had to go for 19 takes to make Sirish kiss the heroine.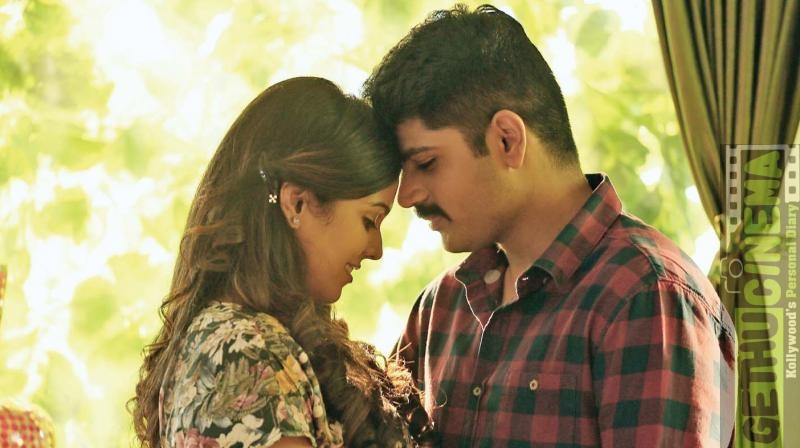 Chandini plays a writer in the movie and Ranguski is the name of the character that Chandini writes in the movie, Raja is the name of the character played by Sirish. Director Gautham is mightily impressed with the title Raja Ranguski and lauded the team for coming up with the same.