REVIEW OVERVIEW

Sangili Bungili Kadhava Thorae

SUMMARY

A movie stressing importance of family ties is overshadowed by not so funny and horror elements. Soori atlast comes back with his own style of humour.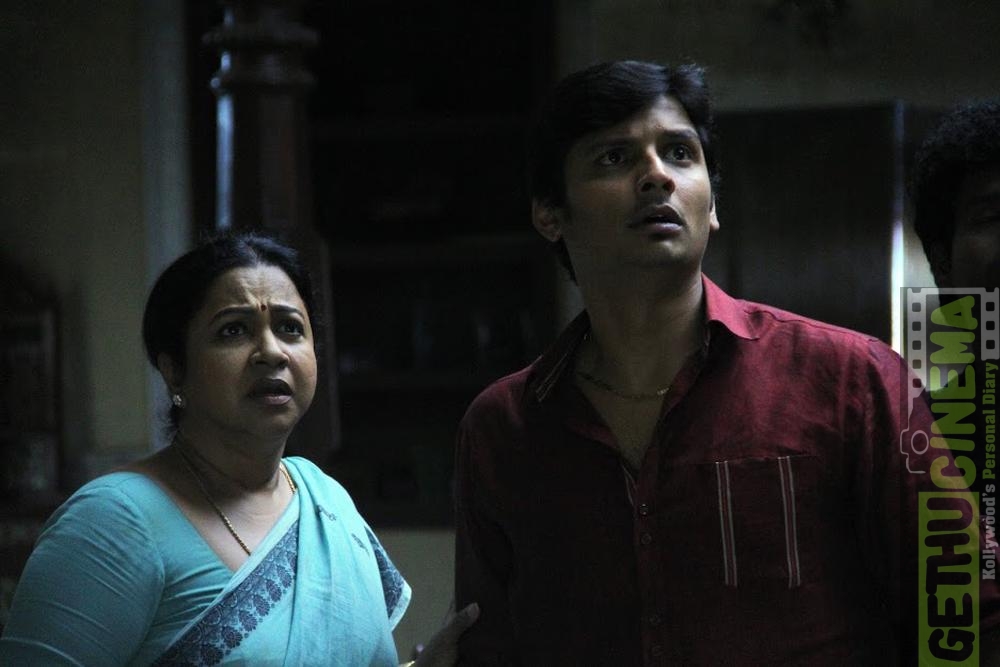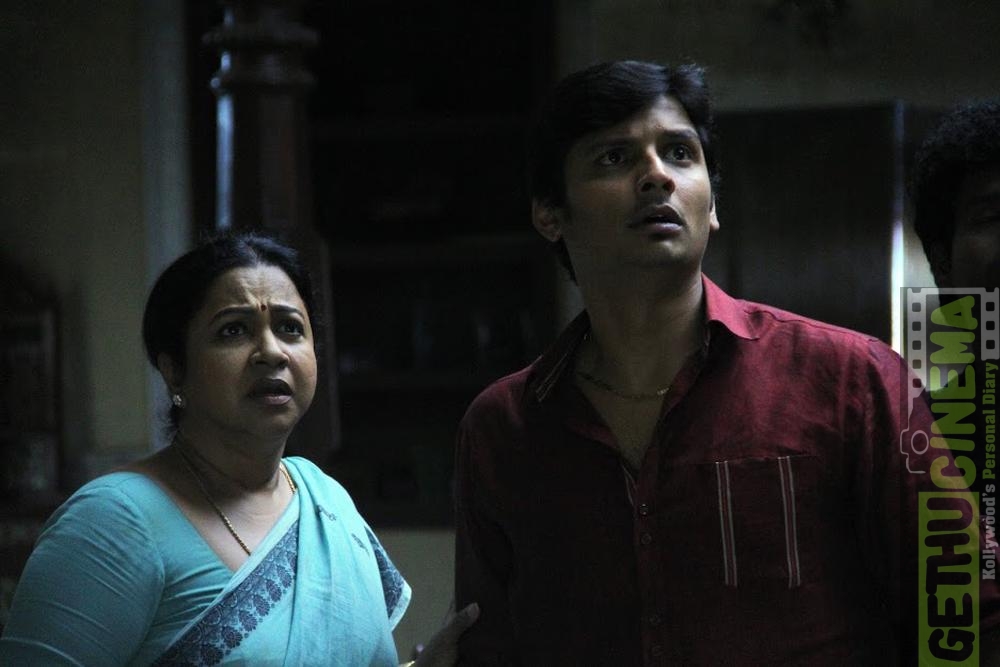 Yet another horror comedy thriller that takes the tough job of giving you chills even though its plus lies in the comedy. The movie has Jiiva, Sri Divya, Radhika, Soori, Thambi Ramaiah and Devadarshini play important roles in the movie. With such a stellar cast, SBKT does impress you at times with the new ideas and strategies rather than the performances which we don't expect as well.
The movie seems to employ almost every strategy that has been used so far in the horror comedies in the Tamil Cinema. It also employs some other new strategies that are somewhat impressive. Or shall we say the movie doesn't make you feel sorry that you were there in the first place.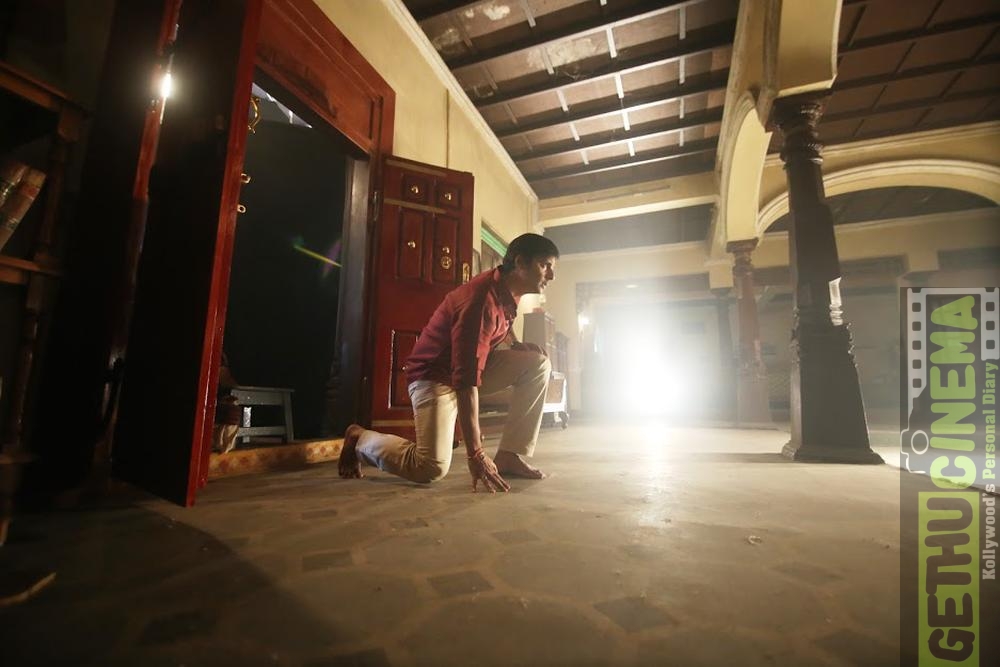 Jiiva plays Vasu, the real estate agent who goes to great depths to sell any property. He also takes immeasurable steps to buy the property that he lays his eyes on. These new efforts will sure take you by surprise and also make you cringe at their overuse. There are elements where a ghost impersonates as a human and where a masked man frightens you as a ghost, you laugh at the idea rather than the horror element.
Soori has become a little bit more comical than his previous outing where we were desperatingly waiting for him to make us laugh. Thambi Ramaiah and his double intenders are okay at times and excruciating towards the climax.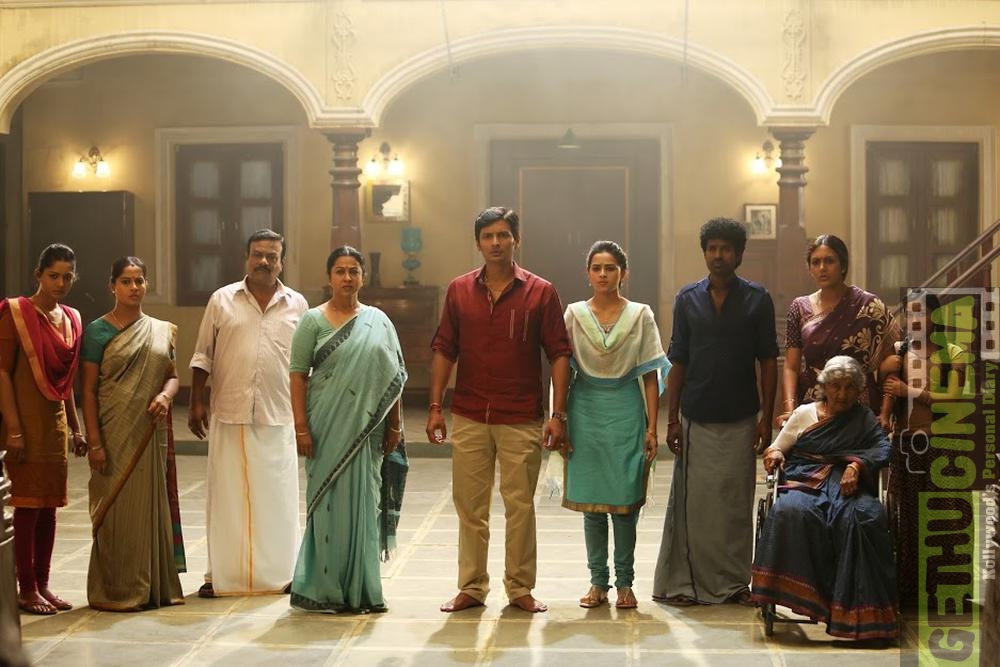 There are twists that we can see from the distance and some twists that are brilliant too. But the twists that are forced seem less important when we watch the movie as a whole.
There are two flashbacks one for Jiiva that explains his love for owning a house and the other obviously the flashback of the ghost. Jiiva's flashback is better of the two and really justifies his love for the house that he starts owning. Kowsalya and Radha Ravi give surprise entries in flashback and feel wasted when we know what is in store.
What really bothered me after the movie is that despite having all the potential to stress the importance of family ties in the movie, the director decided to bank on the not so scary horror elements and the not so funny humour in the movie. The good message was overshadowed by not so funny elements.  It also includes some not so memorable songs with one catchy theme song.