REVIEW OVERVIEW

Saravanan Irukka Bayamen

SUMMARY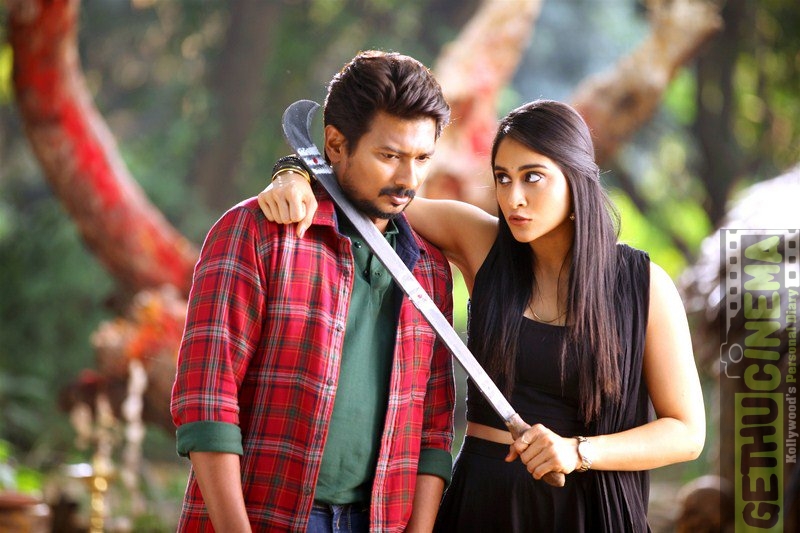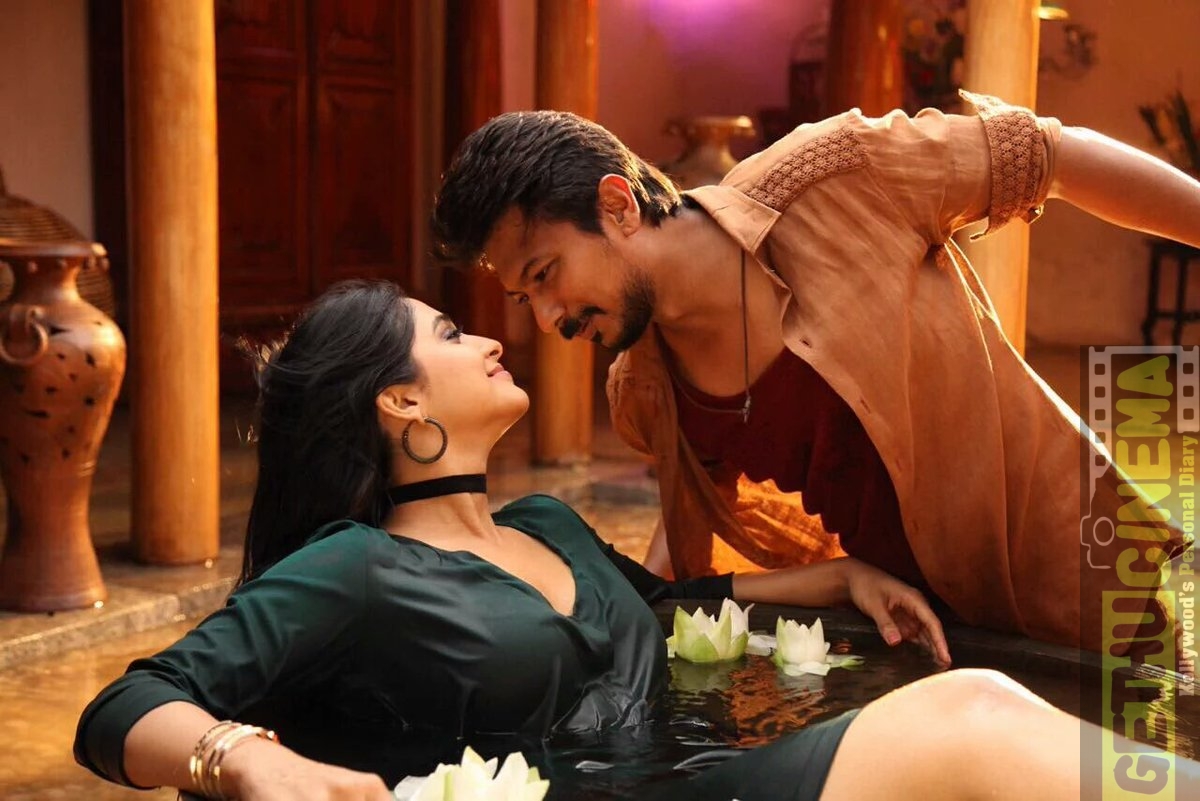 Yet another ezhil's attempt at comedy is Saravanan Irukka Bayamen. The movie has Udhayanidhi stalin, Shrushti Dange and Regina Cassandra in the lead roles. For the first few minutes we get a prologue kind of story that highlights Soori and you don't get to laugh. Not one bit. Then comes a small group in which Yogi Babu is the only known face. Yogi Babu compensates double time in the places where Soori fails to do his job.
Imman's music becomes hummable at times and that is only one of the few aspects that you could take home from the movie. Yembuttu Irukkudhu Aasai and Laala Kadai Saanthi are catchy enough.
Saravanan Irukka Bayamen becomes a desperate attempt at comedy. With soori at hand the movie does look like a weak attempt at comedy. There are also a plethora of comedians filling every frame. The list includes Robo Shankar, Madan Bob, Chaams and Madhumita. With the number of comedians at hand, the film does manage to crack a joke here and there.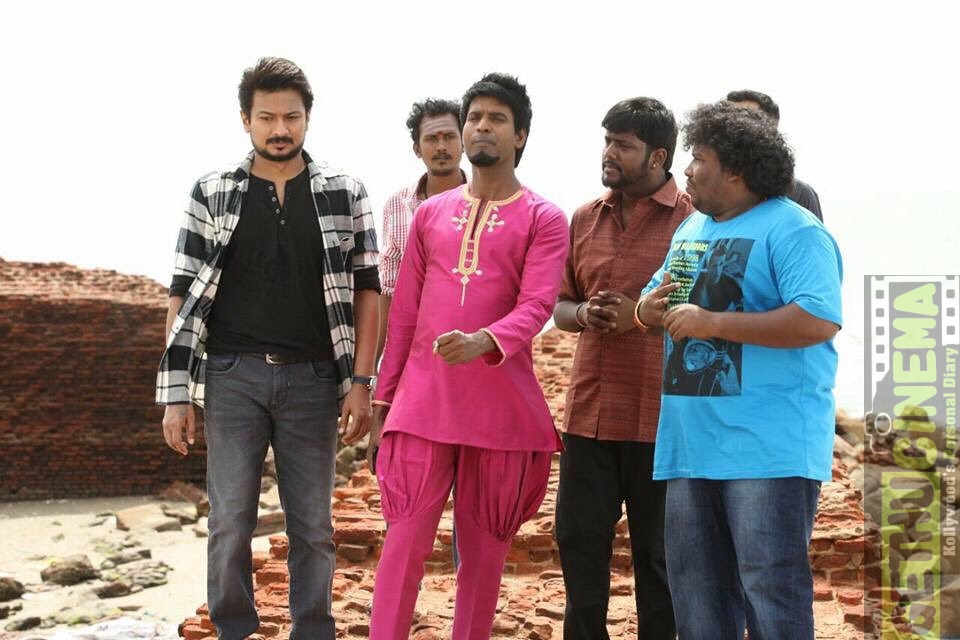 The problem with SIB is that the gap between the jokes becomes longer and longer at times that makes us cringe our presence in the theatre. We wished there were more scenes of Yogi Babu and other comedians who actually managed to put up a smile rather than firing one liners that are of no significance to the movie.
Ezhil's highlight is that he produces one sequence of comedy scenes that gives a rib tickling experience that would save the entire film from drowning. Desingu Raja had the attempt by soori to poison Bindu Madhavi, VVV had Robo Shankar giving his best with the line that starts with "Anniku Kaalaila Aaru Maniku". With SIB is that there are no such sequences.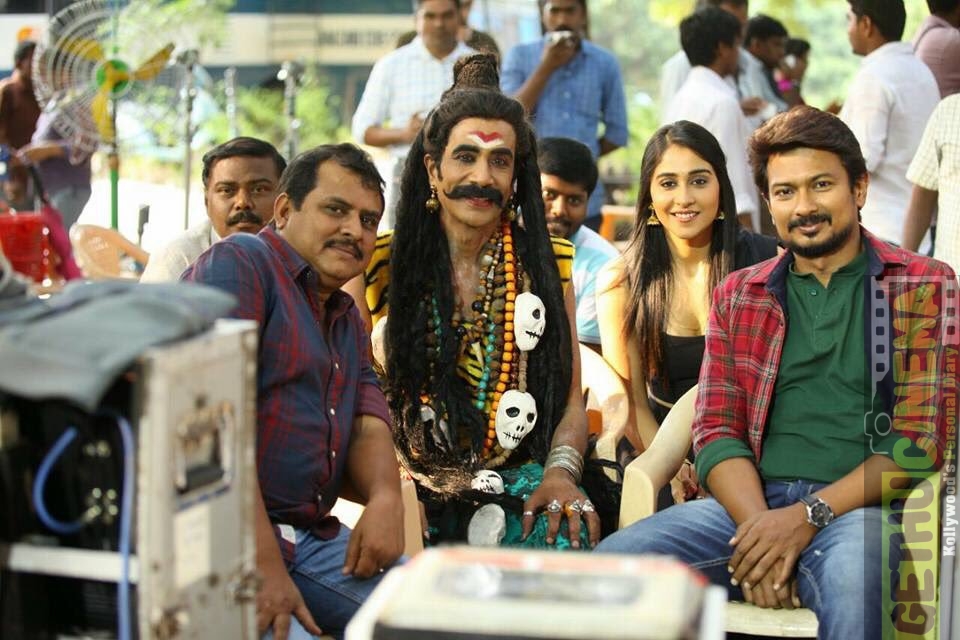 To save the film from the climax Ezhil would have employed spooky or ghost factor in the climax in his earlier films. It dint matter much last time and so he decided to incorporate the spooky factor within the story itself. Yes you heard it right, Ezhil tried to weave a (horror) story in this movie.
If not for the songs Regina Cassandra and Shrushti Dange would have definitely been lost in the crowd of cast.  The frame is filled with colours, thanks to the production, Costumes designer and the cinematographer. Udhayanidhi produced the movie himself under his Red Giant Movies banner.
Go watch SIB if you are okay with watching an attempt at comedy with laughs scattered rarely.