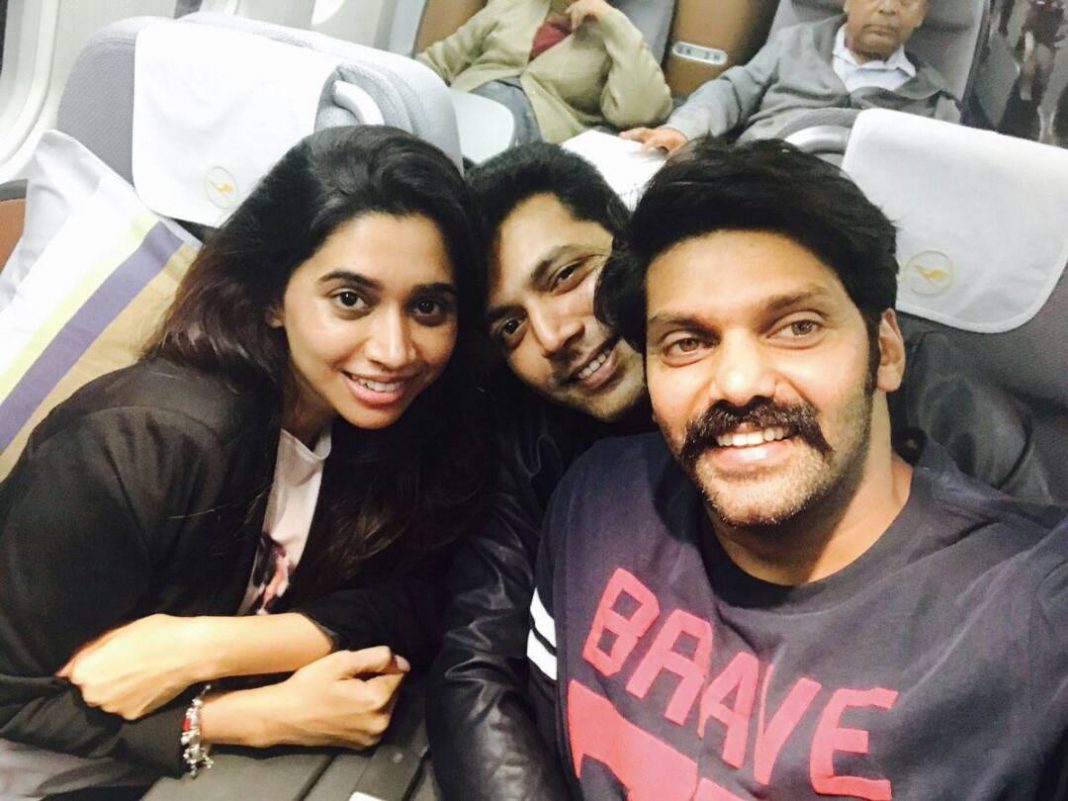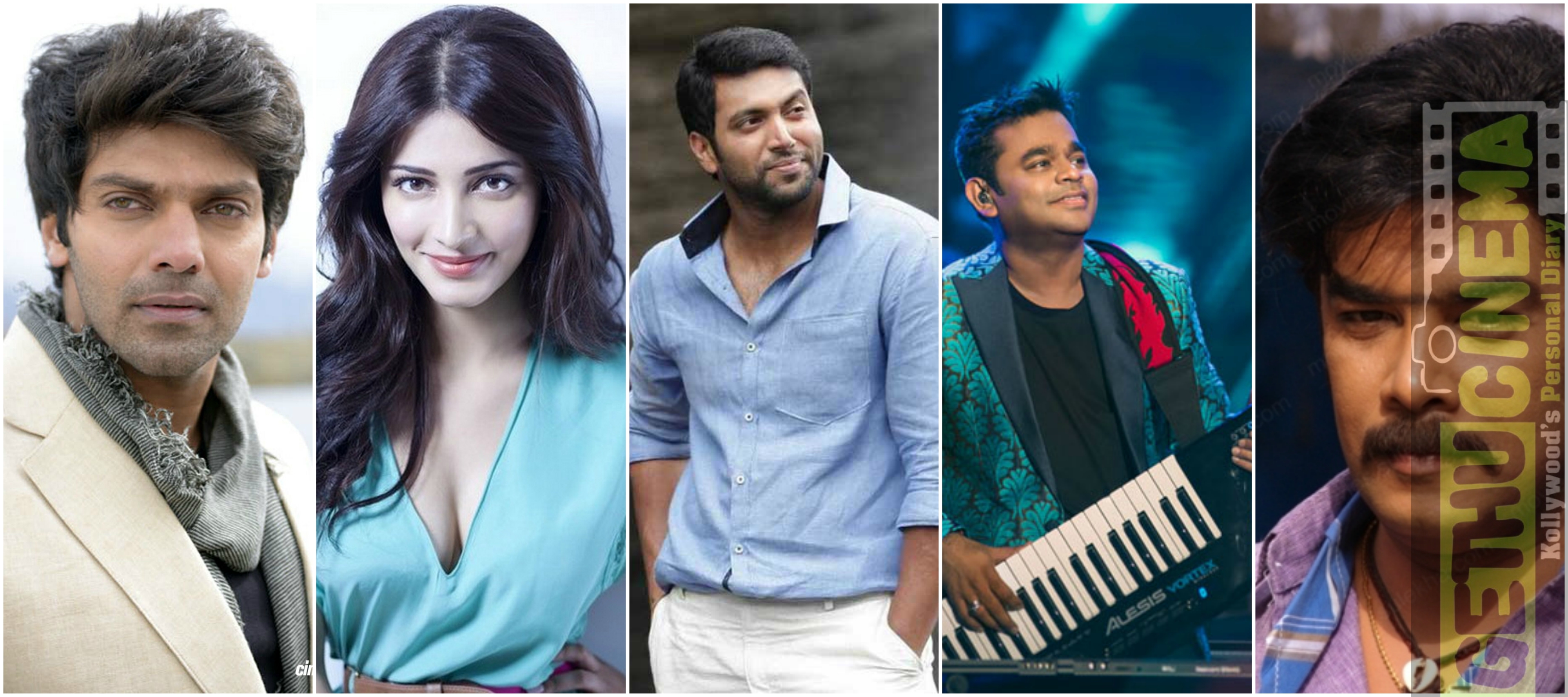 The team of Sangamithra is all set to rock the red carpet tonight at the Cannes Film Festival. Sangamithra is touted to a periodical action drama to be directed by Sundar C and produced by Thenandal Films. The ambitious periodical film will be unveiled at the Cannes International Film Festival this year.
Narayanansamy, MD of Thenandal films said, "This is a very prestigious project for us. The Cannes unveil with Rahman sir, Sabu sir, Sundar sir and the entire lead cast is just the beginning of the many milestones that 'Sangamithra' is going to achieve with time – for Tamil and Indian cinema."
Sangamithra will have Jayam Ravi and Arya playing the lead characters while Shruthi Haasan will play the titular role of Sangamithra. A.R.Rahman has been signed as the music director, while National award winner Sabu Cyril has agreed to take care of the production works.
The lead cast that includes Jayam Ravi, Arya, Shruthi Haasan will be walking the red carpet tonight along with the technical crew that includes Academy award winner A.R.Rahman, Sabu Cyril, director Sundar.C and Sabu Cyril. The team have already flown down to the country of France to celebrate the night at the festival.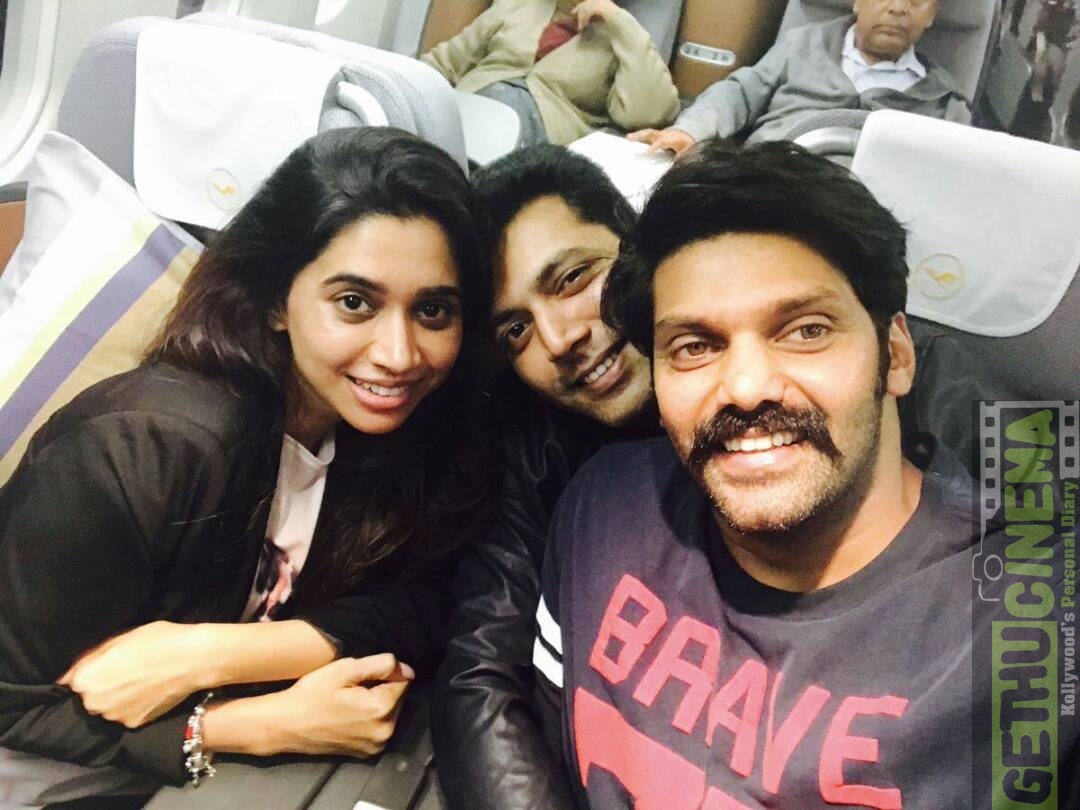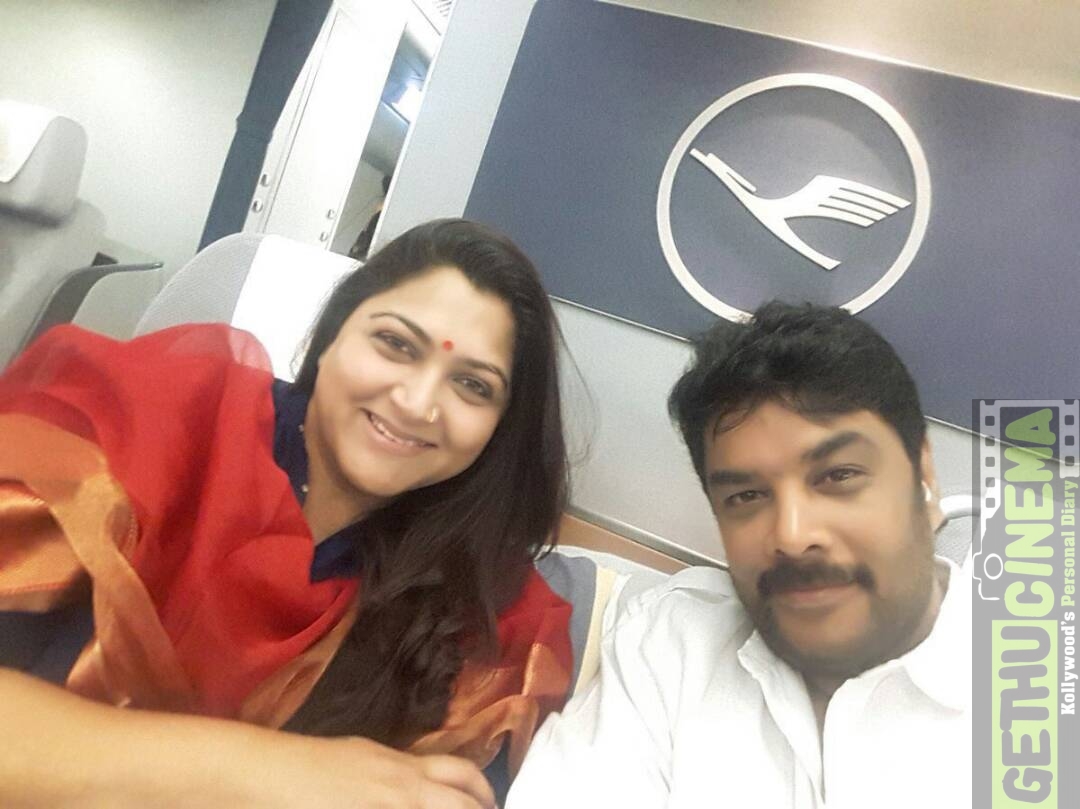 It is revealed that the story of Sangamithra dates back to 8th Century AD. The titular Sangamithra, an eternal beauty of the land will be the protagonist. The story will be her fight for the Kingdom and the ups and downs she faces during her struggle to save her kingdom. The story involves many kingdoms, many equations, many relationships, told in an ambitious, visually extravagant manner.
The ambitious Sangamithra is aimed at being the crown jewel of Tamil films, and is a form of ode to the oldest language in the world. Although a piece of fiction many chapters of India's ancient history will be opened through Sangamithra in most beautiful manner. Sangamithra will be told in two parts said the movie's spokesperson.