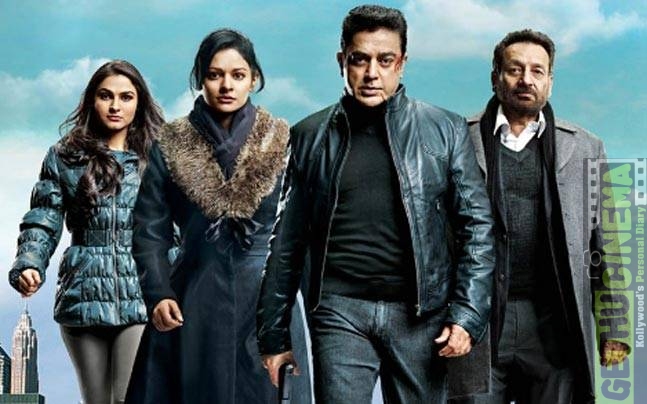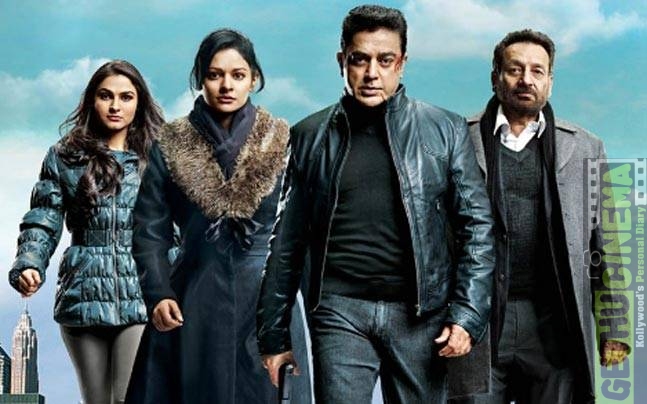 Vishwaroopam 2 which has kick started after a regrettable delay is moving forward in a brisk pace. Kamal haasan who wrote, directed and acted in the first part of the Vishwaroopam franchise confirmed that the sequel is planned for release before the end of the year 2017. Vishwaroopam released in 2013 amidst many protests and was well received by the fans and the critics alike.
The spy thriller franchise had Kamal Haasan playing Wizam Ahmed Kashmiri, a RAW agent who infiltrates into the Al Qaeda camp as part of his mission. The first part of the spy thriller franchise had the movie completely based in America and Afghanistan. The movie ended with the villain escaping from the US after a failed attempt at bombing New York City. The movie ended with a teaser for a sequel in the franchise
Going by the trailer that was shown at the end of the movie Vishwaroopam, the sequel is said to be based in India. While the actor earlier reported that major portions of the sequel of the movie had already been shot, the movie still had 10 – 15 days of shooting pending.
As of the latest update the crew have managed to get permission to shoot some scenes in the Army Camp based in Chennai. Vishwaroopam is the second movie to gain permission to shoot inside a Army campus. The first being Shankar's magnum opus 2.0.
Once the shooting for the movie gets over, the movie will enter into extensive post production phase. Once the post production gets over, the movie will gear up for release any time before the end of the year.