REVIEW OVERVIEW

Anbanavan Asaradhavan Adangathavan

SUMMARY

Take the self references and slomo walks out of the movie, you will be left with nothing with around half the movie time.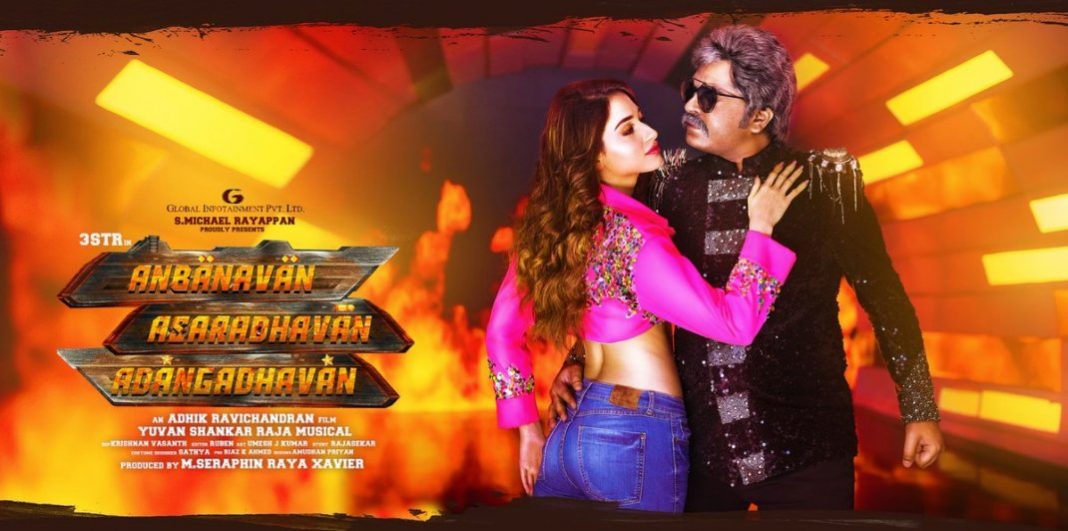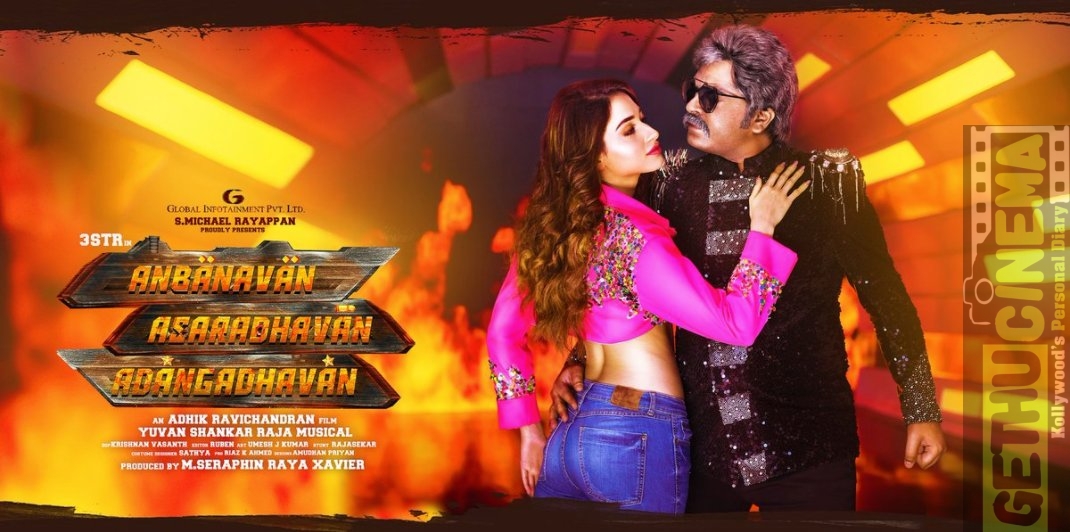 When we first heard that STR is doing a movie with Aadhik Ravichandran our expectations knew no bounds thanks to the success of the director's previous ventures that was an out and out adult comedy. Before Trisha Illana Nayanthara, STR and S.J.Surya were the only two stars who could mint out A jokes on screen with such audacity. STR joining hands with Aadhik who rocked on screen for the first time with an adult comedy sure pulled crowds to the theatres. What left was disappointment  for the fans who were sure about grabbing atleast some traces of comedy attempts on screen.
We are still not sure what made STR interested in agreeing for AAA. It starts with some undercover cop operation in Dubai, before even we start to agree that as Dubai we are taken to Madurai to get us into the story of Madurai Michael. Well about the story, it is not anything you have not seen before and not something that you wish to see too.
Rather than the story, the screen is filled with gimmicks that hints at the actor's personal life. He uses the word sirappu as an alternative for fullstop and uses it every possible occasion. After the Shriya's love story sees some progress we are not ready to go on further into the movie. You will be so fed up with the amount of build ups given that you are made so sure that there is nothing new that you will see further on movie.
After the interval comes Ashwin Thaatha, this is some interesting character just because it has grey hair. Yes theres nothing new except for the prosthetics and the grey hair. Tamannah sizzles in all her costumes and does what is required of her acting. She doesn't have great scope,yes. Then towards the end comes the obvious twists that is supposed to take the story further. But still the director nor the actor is not done with self references.
G.V.Prakash comes into scene with his song from the prev movie Trisha Illana Nayanthara. Just when we expect things to turn normal we see that we got to wait for sequel to the movie to understand the story. Well thank you so much.