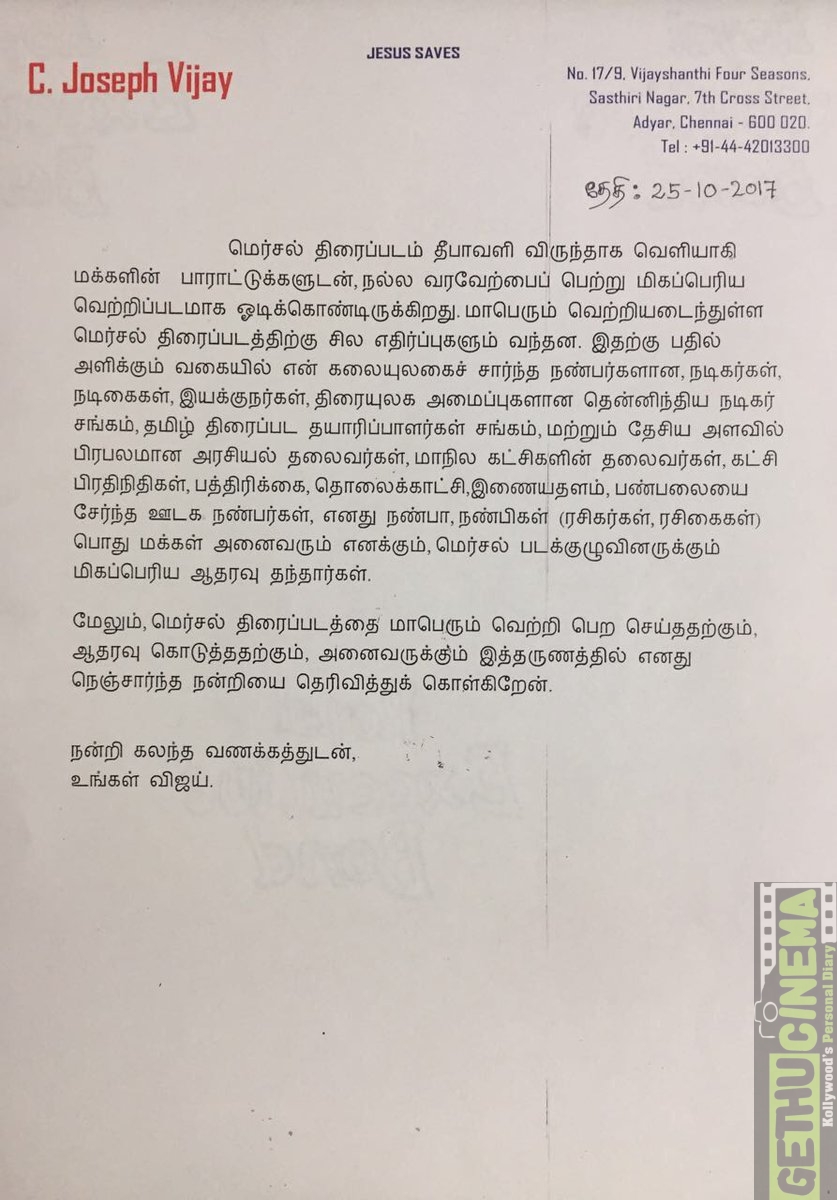 Ace actor Thalapathy Vijay has released a statement thanking everyone who supported him and his film Mersal when it was facing criticism in National media. Vijay's latest release Mersal was on news from some time before and after release. The movie's producers were asked to censor some scenes and dialogues from the movie as it targets the agenda of the ruling party by some politicians.
After considering the request the producers of the movie announced that there wont be any cuts done to the movie. This irked some of the politicians and the issue went on to call for a National debate. The movie however lived through its tough times and has emerged as a winner. The actor has said in his statement that the movie has become a huge success and he thanked his fans and friends for the same.
The statement he has released is as follows.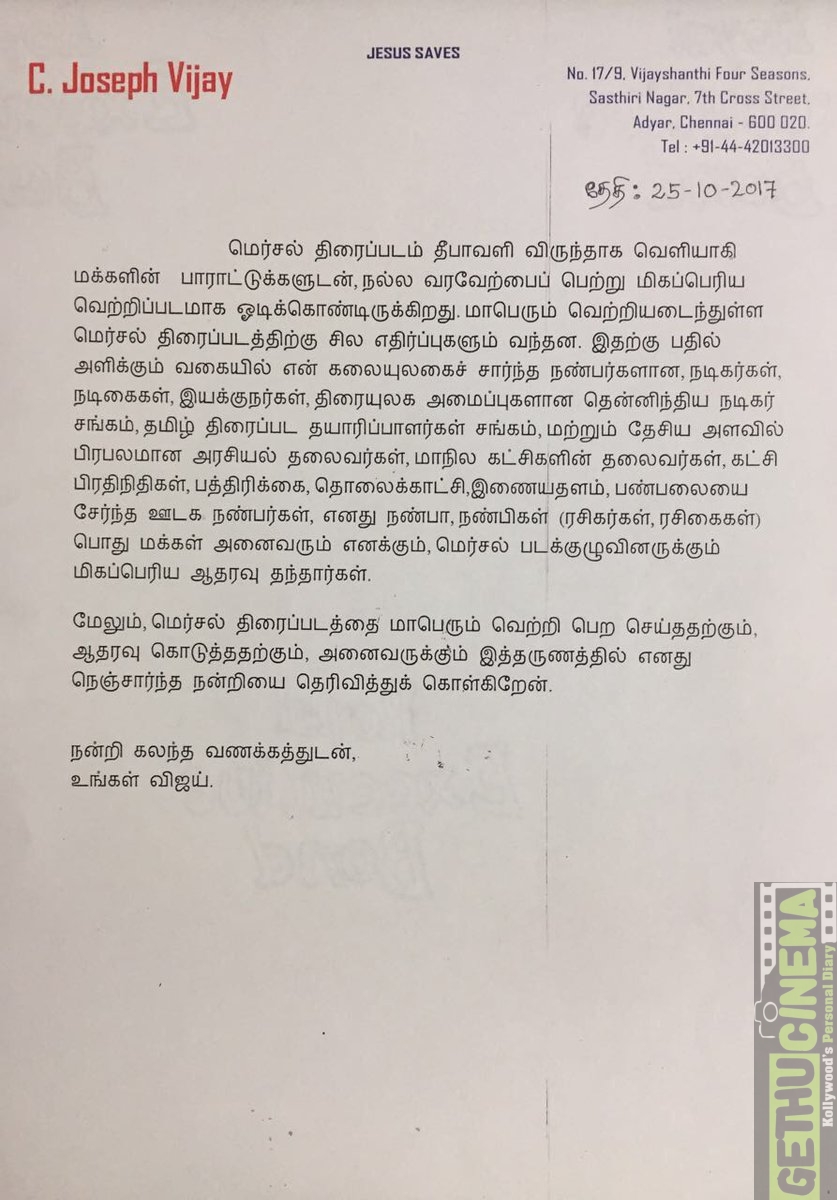 He said in his statement that Mersal did face severe challenge from the political parties but he thanked his fans, friends from the industry, political leaders who spoke in his favour, members of the South Indian Actors Association, media persons from both internet and Television and the members of The Tamil Nadu Producers Council for supporting the movie amidst tough times and making the movie a roaring success.