The recently released Nayanthara starrer Aramm has become the talk of the town, soon after the release of the movie. Thanks to the makers who managed to make a thriller out of a socio political drama. The edge of the seat thriller has been receiving high praises from critics and celebrities all over. A few celebrities took it to twitter to praise the actress Nayanthara for taking up a solid script and also for giving scope to other supporting actors around whom the story revolves.
Apart from the critical acclaim, let's look into what celebrities have got to say about Aramm.
Sivakarthikeyan who watched the premier show of the movie said, "Movie addressed some important issues plaguing our society. The movie is based on the depth of the issues that we come across often in our society and those that are supposed to be addressed. When the issue is said through the eyes of a child, it becomes more effective. My wishes to the director Gopi Nainar and the entire team for their efforts to make this film. Kudos to Nayanthara who played the role of a collector in this movie.  "
Actress Amala took it to twitter to share her happiness about the success of the film. After quoting all the critic ratings from the movie her tweet read, "Hence proved, good cinema matters, kudos to #Nayanthara and director #GopiNainar , in an industry which is plagued with masala movies scripted for star heroes, #Aramm has proved the formula to be wrong. Good cinema matters, good story matters, good performances matter!"
Director Suseendhiran who also had his movie "Nenjil Thunivirundhal" releasing alongside Aramm took to twitter to show a letter that he had written personally congratulating Team Aramm for their movie.
"Aramm- one of the best political thrillers.
I saw Aramm today with my family. A straight forward film. I loved the way the director handled the story and screenplay. The choice of cast and crew were all top notch. Nayanthara has faired as a collector in her role of a lifetime. The children who worked in the picture, the girls father and mother, the MLA performed well in their characters.
Ramachandran who played the girl's father is my longtime friend. It is a good deed from director Gopi to have chosen the cast from theatre artists. "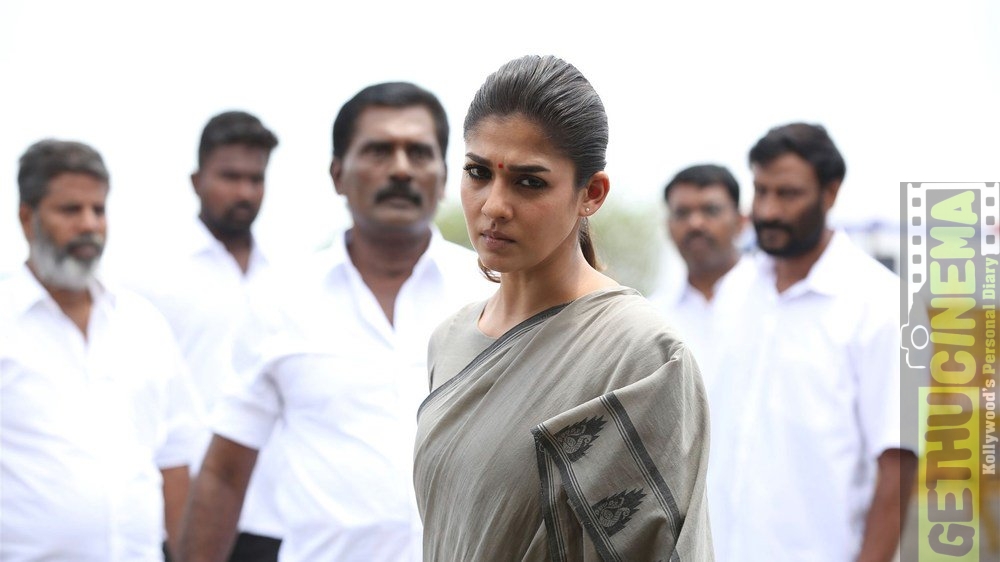 The latest celebrity to appreciate the team is none other than Superstar Rajinikanth. The team has arranged a special screening for the actor who was blown away by the idea of the movie after watching it.  KJR Studios who produced the movie shared the exciting news on their twitter account that Superstar praised the entire cast and crew after watching the movie. They also shared that they are so humbled after listening to his words.