REVIEW OVERVIEW

Ippadai Vellum

SUMMARY

Ippadai Vellum boasts some great writing for a perfect thriller. The story of a good, bad and an innocent person caught up in an unfortunate situation cruises through comedy scenes and emerges as an entertainer rather than a thriller.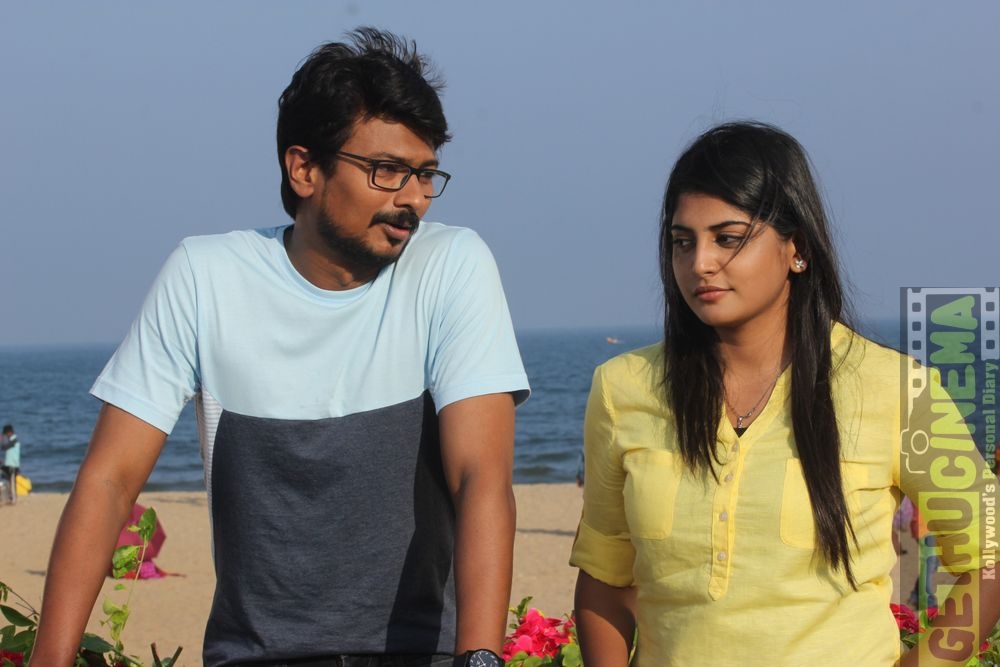 Ippadai Vellum is presented as a thriller right from the very first scene where Daniel stages a bomb blast in the same jail that he is locked up so that he could escape. He detonates bombs in some important city, only so that he could use the same incident as an alibi. The character of Daniel Balaji is convincing and the writing is brilliant too. After we had enough of the bad stuff, we get Udhayanidhi Stalin who plays 'MADHUsoodhanan' and his character is written as intelligently as Daniel's.
One interesting aspect of Ippadai Vellum is that it is not written as a normal hero-villain or the cat and mouse story. The movie revolves around a good, bad and an innocent person three of whom are as talented as each other. The bad guy's talents are shown in the scenes of creating a perfect alibi and building bombs. The good guy's talents are shown in his introduction scene where he gets away from the loan sharks and tricks them into ditches and trucks. "Avan trick ah odran sir" a goon reports to the money lender. The innocent guy tricks the money lender into lending him money in the first place and a place where he breaks a difficult knot is another scene where the director proves that his characters are all as intelligent as his writing.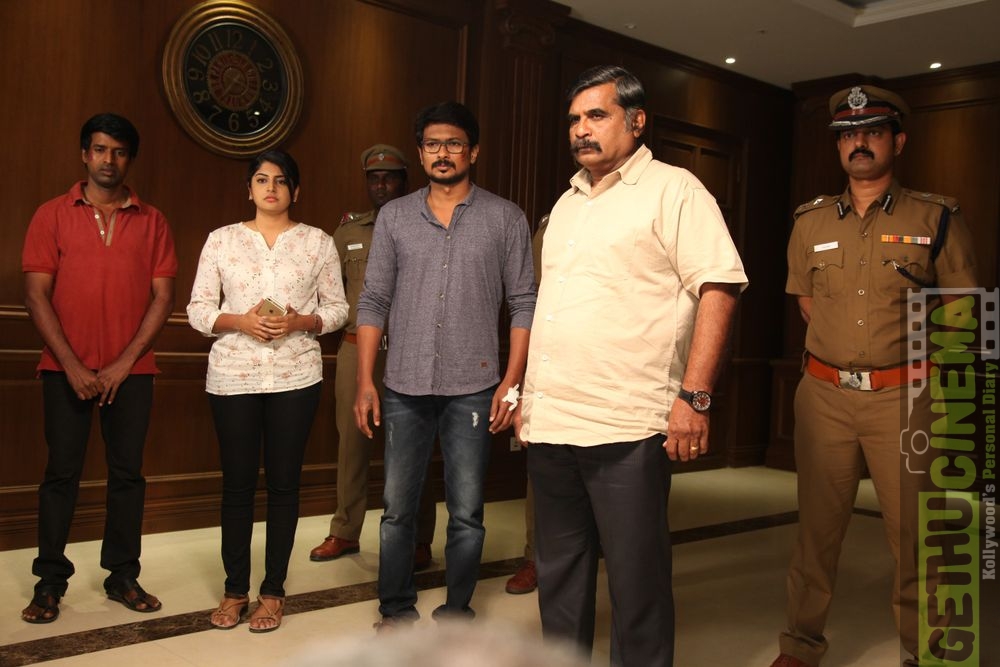 There are lot of metaphors used in the movie to highlight some characters traits. Soori plays a dubbing artist who goes by the name 'Kulandhai Velu' and his wife is expecting a child. Soori also dubs for programs like 'Chotta Bheem'. Ironically Daniel Balaji's character name is Chotta who in turn is an accused who is a threat to the nation's peace. The characters of Daniel Balaji and Udhayanidhi stalin crosses each other both literally and in the story.  Chotta runs into Udhay's car in a highway and Udhay runs into Daniel Balaji in a traffic signal.
Soori who will go to any extent to ensure the safety of his pregnant wife is challenged in an unfortunate situation, where his innocence is questioned. Udhayanidhi who wants nothing but a happy life with a house that his mother loves and a wife that he loves gets stuck up in the same situation as Soori. This is caused by some unfortunate events that happen in which Daniel Balaji is a part. Ippadai Vellum tries to tell the tale of these three people in an interesting manner and unties each knot in a manner that looks interesting.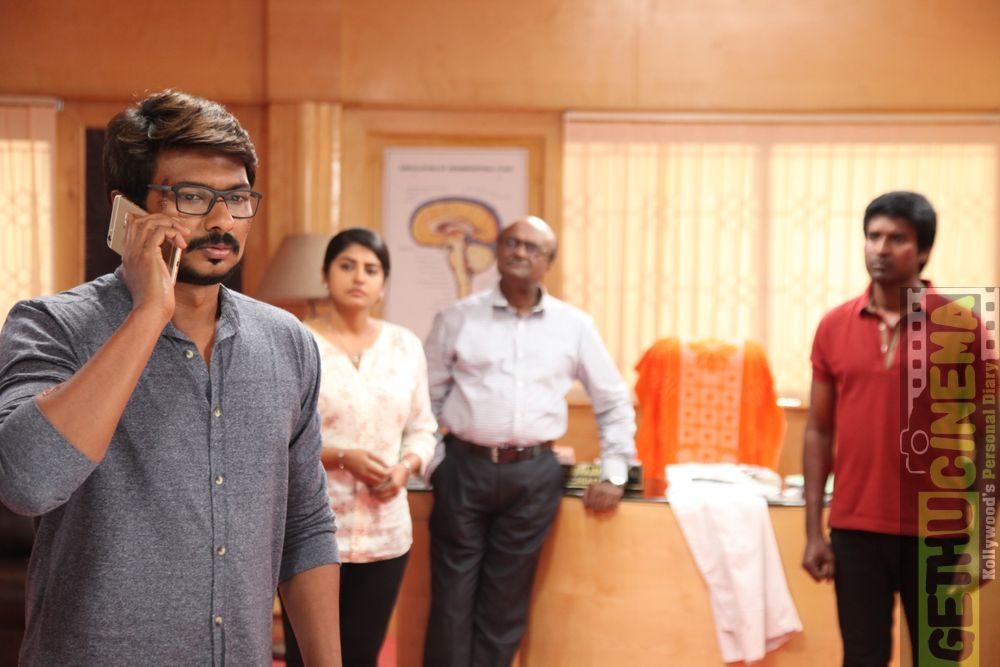 Manjima Mohan who plays the love interest of Udhayanidhi Stalin looks convincing in her role. However the presence of the eye catchy 'Kulebaa Vaa' song could still be questioned. Imman does justice to the feel of the film in his own style.
Although there is brilliance in writing, there are some places in which clichés are so evident. And all the thrill that is built up in the first few scenes gets completely lost once the movie gears up and starts riding on the comedy genre. I couldn't say if it's a boon or a bane for a movie to conveniently switch between a thriller and a comedy genre. Who knows for this could be the director's signature style.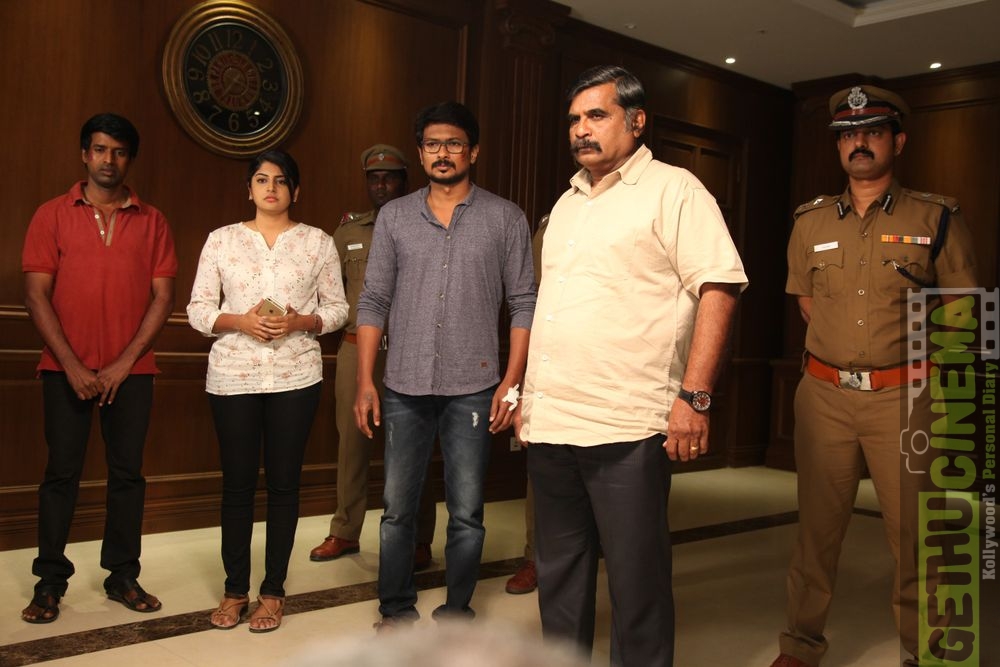 The comedy scenes worked out in most of the places with Soori, so I guess that's a boon. But why spend so much time and effort in building up a platform for a perfect thriller when you know that it will be compromised in a couple of scenes. So in that perspective it's bad. However as long as the comedy stretches rip you up and you are ready to give up on the thriller, Ippadai Vellum comes out as the perfect entertainer.
Raadhika plays Udhayanidhi's mother who rises him and his sisters as a single parent. She plays the first female bus driver of the state. Although her song starts as a commercial element, the montages are convincing enough to overcome the same. R K Suresh doubles up as a baddie while playing Manjima's brother.