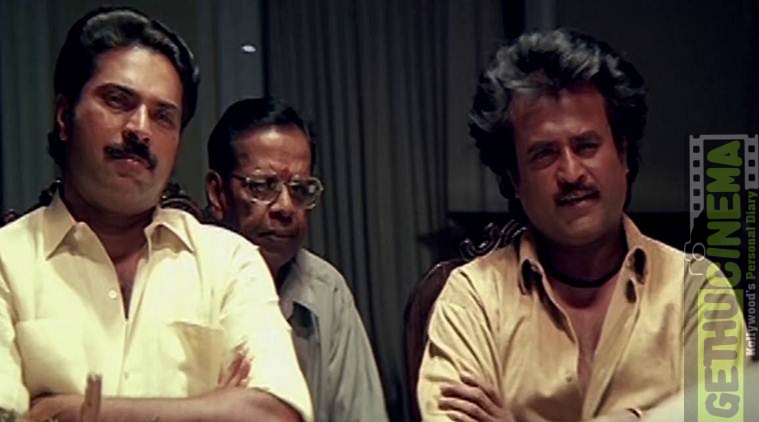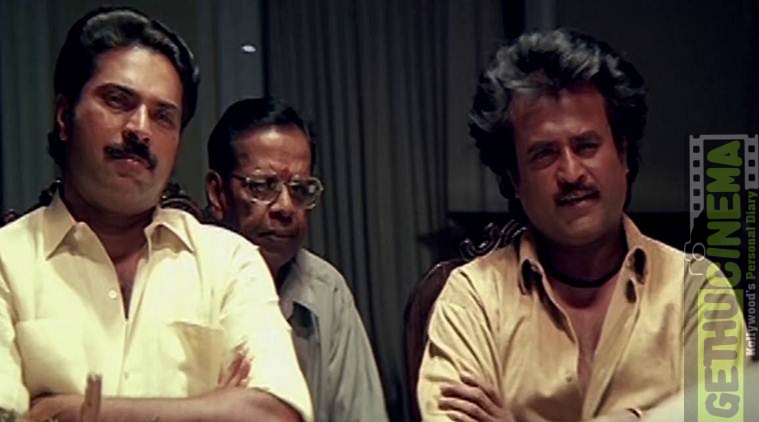 Rajinikanth and Mammooty are likely to come back together again for a movie after 26 years. The stalwarts of the south indian cinema came together for the movie Thalapathy in the year 1991. Directed by ManiRatnam, the movie was declared a blockbuster upon release. Loosely based on the story of the characters from Mahabaratha, the movie is considered a cult classic by the movie analysts and fans of the actors alike.
Given the popularity of the lead actors Rajinikanth and Mammooty among the Malayalam and Tamil audience, Thalapathy went onto rock the box office at the both the states of Kerala and Tamil Nadu.
However the movie that the two actors are planning to gettogether now is not being made in Malayalam or Tamil but in Marathi. Directed by Deepak Bhave, the movie Pasaayadan is produced by Balkrishna Surve who was instrumental in bringing Rajinikanth on board for the movie. Deepak Bhave is known for co-writing a Marathi film Idak which is being premiered at the International Film Festival of Goa this year. If the sources close to the actors are to be believed, then this would be the debut flick for both of these actors in the Marathi industry.
Meanwhile Mammooty is awaiting the release of his Tamil flick Peranbu opposite Anjali with director Ram of Katradhu Tamil fame. He was last seen in Rajiv Menon's Kandukonden Kandukonden as his direct Tamil movie outing. Rajini is currently awaiting the release of his movie Kaala with director Pa. Ranjith. Produced by Dhanush under his Wunderbar Films, the movie is currently in its post-production stage.