Kashmoro Movie with Karthi as the lead has been in the making for almost two years now. The makers of the movie are super excited about the release of the first look since Karthi is speculated to be donning a completely different look for the movie.
The First Look posters for all the 4 states were supposed to be released officially online by 00:01 of 18 th August. But however the wall posters of the movie started decorating the city earlier this morning and started making rounds online as well. Reacting to this Karthi released the posters for the movie online.
We present you the posters here.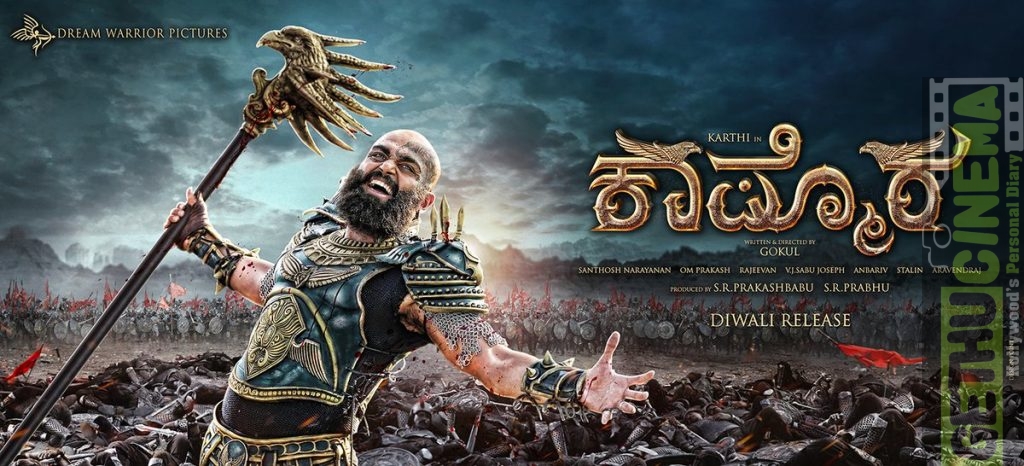 Tags:Karthi New look, Leaked Photos, Kaashmoro new look, War movie, four languages, states, bald karthi , bearded, telugu, kannada , malayalam tamil movie.