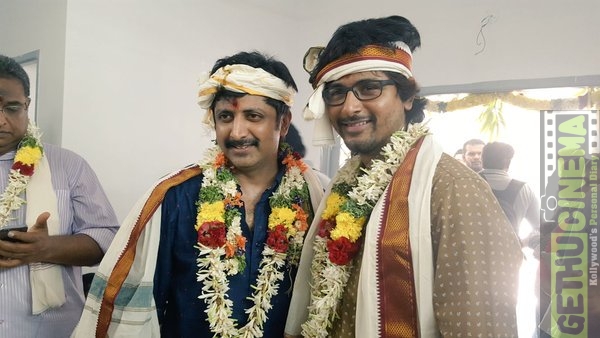 Nayanrara is on a streak to play interesting and bold roles to go with her filmography. A lot of projects in their initial stages with Nayantara in the lead made their announcements in the recent past coinciding along with her birthday that prove that Nayantara is being selective about her characters. Mohan Raja's next with Sivakarthikeyan and Nayantara is no exception.
An interesting update to the project that we learned from reliable sources is that Nayantara plays a journalist in the movie. Sivakarthikeyan is a happy to go person in Mohan Raja's next. When the happy to go Siva is put in a situation which involves an important social cause is the crux of the story says sources close to the movie.
The shooting for the project is taking place near T.Nagar and is being funded by 24 AM Studio's of Remo fame. The update on Nayantara's character in the movie says so much about the scrutiny that goes in to her selection of the films. The upcoming films and the roles that she takes stand as a witness to that.