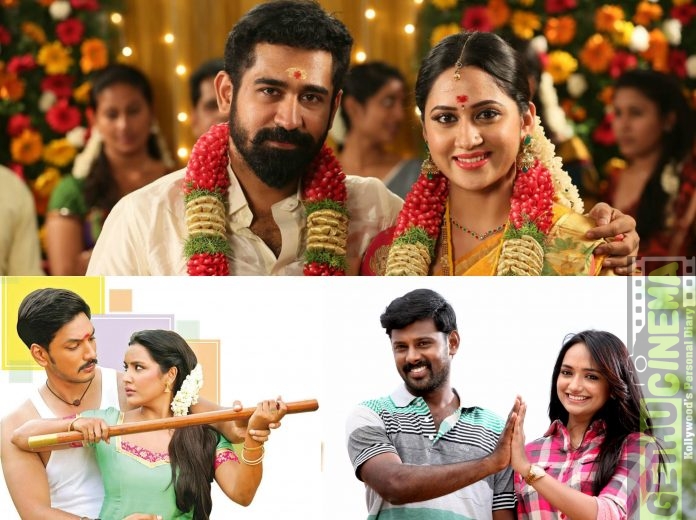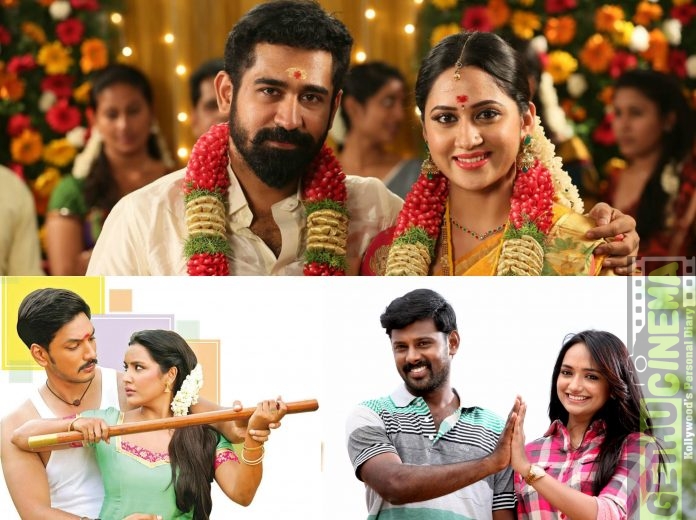 Perks of the movies releasing on February 24.
Yaman : The trailer and teaser reveals that this movie is more of a political thriller with Vijay Antony in the lead. The market for Vijay Antony's movies had increased multifold after the success of his Pichaikaaran movie. Directed by Jeeva Shankar of Naan fame with which Vijay Antony debuted as actor, the movie also has Miya George and director Thiagarajan playing important roles.
Kanavu Variyam : Analysts have speculated that this movie will be one of its kind since the movie has proved its potential in various Film Festivals across the globe. The movie deals with a youngster who tries to solve the demand of Electricity for his village. Kanavu Variyam has become the first Indian movie to garner 2 Remi Awards.
Muthuramalingam : Touted to be an action thriller in a village background the movie has got music from Maestro Ilaiyaraja. The movie has got Gautham Karthik and Priya Anand in the lead roles. Nappolean plays an important role after his stint at Kidaari.