REVIEW OVERVIEW

Bruce Lee

SUMMARY

G.V.Prakash does what he does best, being unfunny in a completely comical movie. The problem with Bruce Lee is the movie is not so comical too.
Bruce Lee – A yet another desperate attempt of G.V.Prakash in acting. He has become one of the few actors who have the tendency of great budgets and zero scripts.
In this pitiable attempt at comedy, G.V.Prakash goes by the name Bruce Lee and he is the first person to shy away from problems. We have a villain who kills people at the blink of an eye. The villain played by Ramadoss gets inspired by every single villain he sees in the movies, the list includes Don Corleone from Godfather, Joker from Dark Knight and masked character from Saw.
The hero and the heroine are already in love when the movie starts. Double meaning dialogues are in abundance in the movie. There are adult comedies where you laugh, and there are comedies where you cringe. The major portion of the movie belongs to the latter part. A couple of misogynistic dialogues and portions do not miss their way in this movie too.
Apart from the villain and the hero, there is a story lurking. Bruce Lee accidentally happens to photograph a murder and what ensues him while he tries to get away with it seems to be a part of it.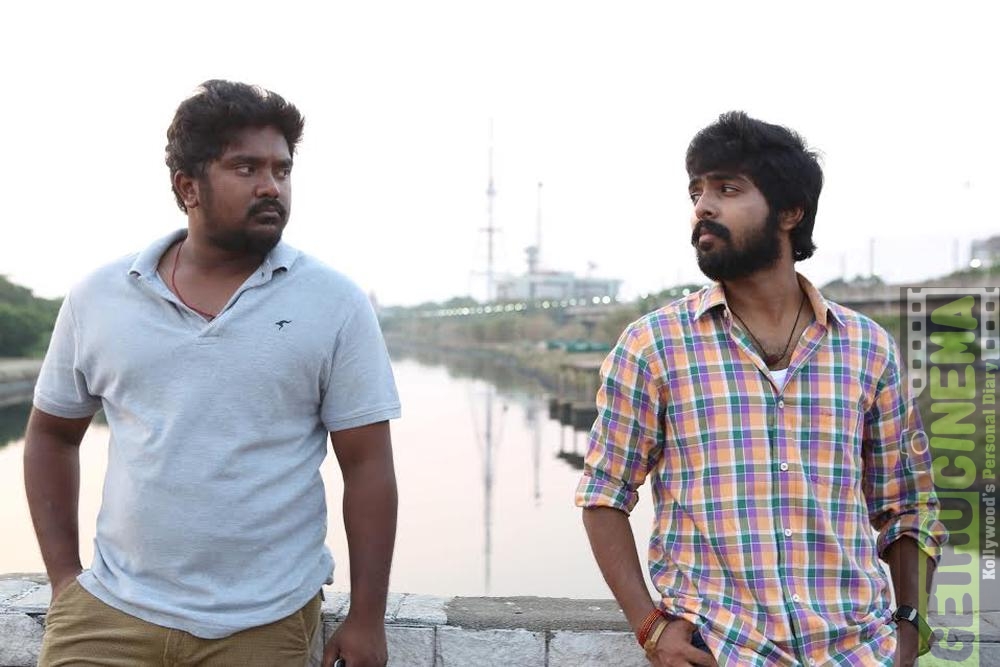 There are portions in which Ananda Raj comes in between. Actually, he comes in the very first shot of the movie and then he reappears again in the climax.
We see a character sketching the villain's house in a chart and we get the Kaththi theme playing in the background. Luckily one of the characters warns Bala not to peek under the table and do the obvious things. The makers somehow have thought that staying away from the obvious is a form of creativity and they have used this concept throughout the movie. They even mention that they are not doing the clichéd acts.
You could laugh at how the movie was made rather than the movie itself. You have action scenes where the fighters stop fighting because somebody has said cut. Then we come to know that they are actually junior artists and not fighters.
Anandraj's revenge as a cop is to stuff a banana in the villain's mouth. Motta Rajendar does a spoof of Baasha which is very much not funny just like the movie.