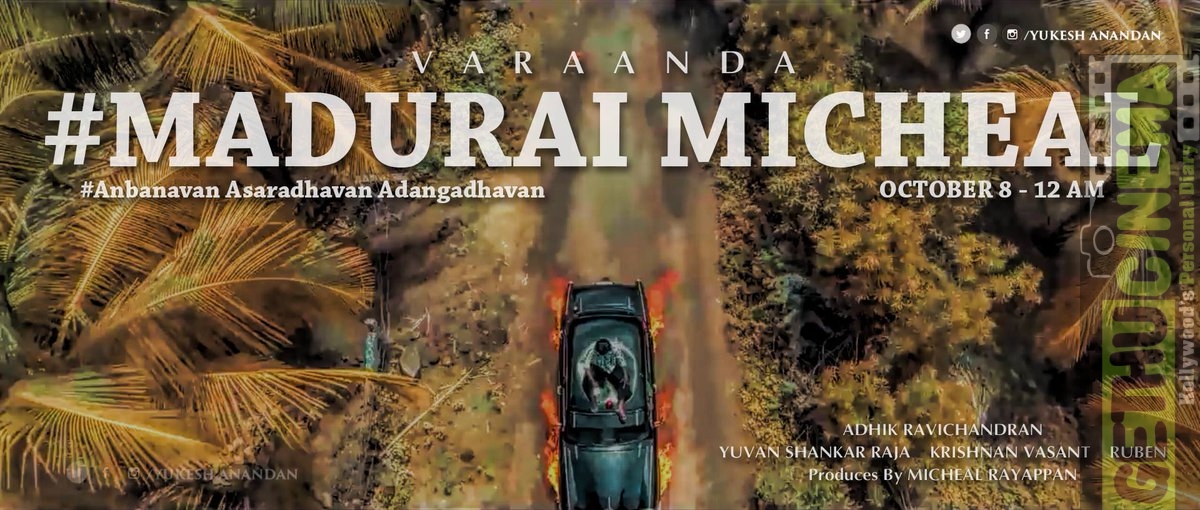 STR's anticipated "Anbanavan Asaradhavan Adangathavan" with director Adhik Ravichandran will be releasing in two parts instead of one single movie as announced earlier. Director Adhik is known for his debut movie Trisha Illana Nayanthara. Produced by Michael Rayappan, the movie crew announced that AAA will have STR playing three different roles. Touted to be another adult comedy film falling in the lines of TIN, the makers have released a few promotional videos and a single track from the movie.
The promotional videos revealed two different looks of STR from the movie. STR was seen donning a retro look for the Madurai Michael character. He was also seen donning an aged 60 year old look for another character named Ashwin Thatha. It is learnt that Shriya Saran will be the female lead for Madura Michael character while Tamannah Bhatia will be seen opposite Ashwin Thaatha.
While the portions of Madura Michael have been completed, the team announced that some portions of Ashwin Thaatha are yet to be shot. While the team kept the information about the third character under wraps, sources close to the movie crew said that the portions of the third character along with the portions of Ashwin Thaatha were planned to be shot in Thailand.
However as reported earlier, the Thailand shoot got cancelled and the team is planning to shoot those portions in Chennai and Hyderabad. Now recently the team has announced that the movie will be releasing in two parts instead of one single movie as planned earlier. The team announced that the first part of the movie will have Madura Michael and Ashwin Thaatha while the sequel will have the story of the unveiled third role. Sana Khan was signed to be the female lead for the third role of STR in the movie.