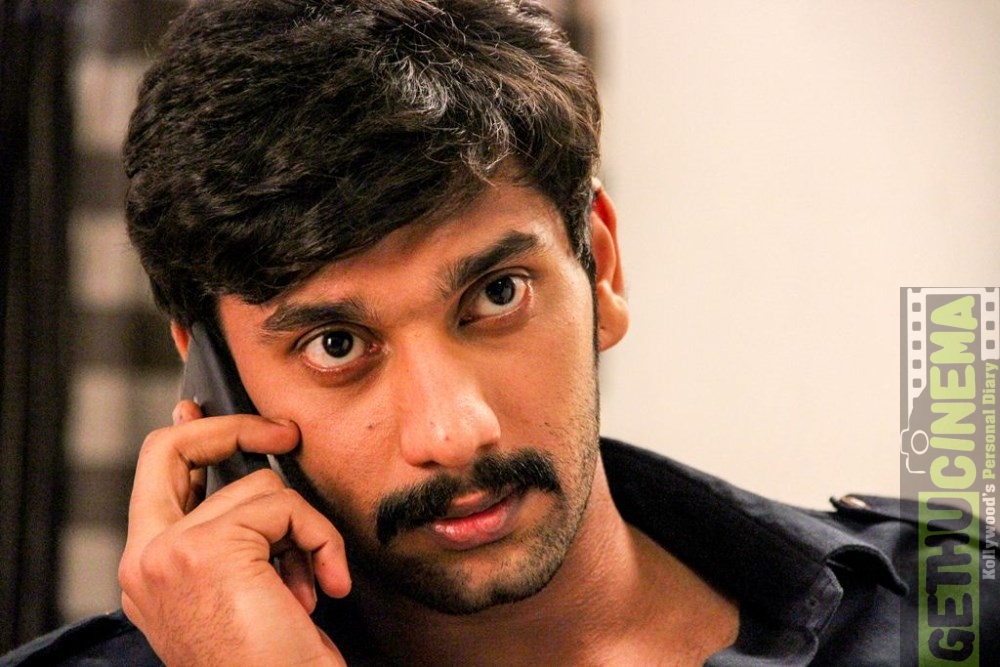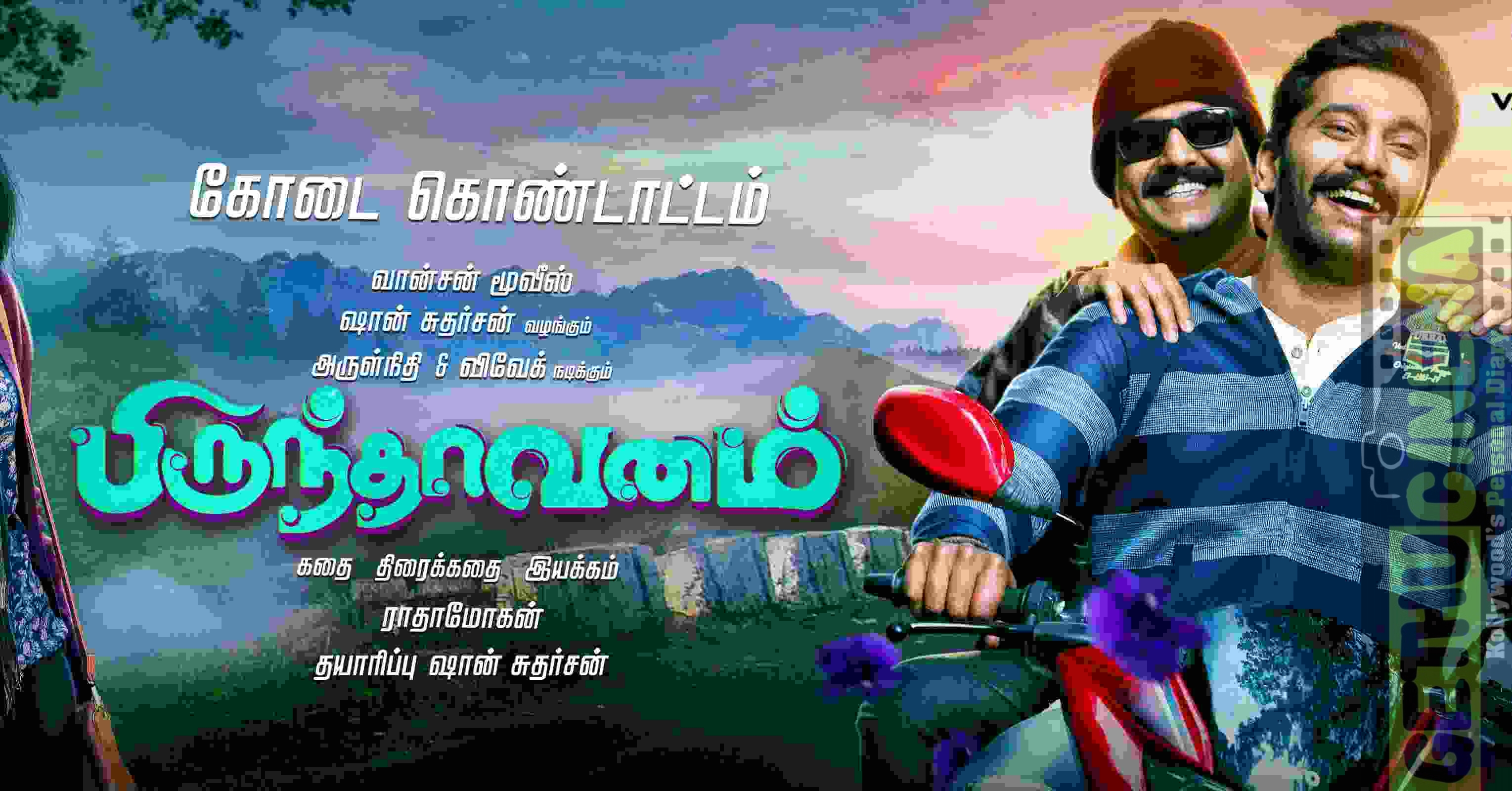 Radhamohan and Arul Nithi have decided to get together for another movie after Brindavanam. Radhamohan who is known for his feel good movies is currently taking care of Post production works for Brindavanam. Brindavanam which is touted to be a feel good entertainer has got Arulnithi and Vivek in the lead roles, while Dhanya plays the female lead.
Arul nithi shared that he will be playing a deaf and dumb hard core fan of comedian Vivek while Vivek will be playing himself in the movie. Both Vivek and Arulnithi will be seen together throughout the movie said the director.  The first look and teaser of the movie have already garnered good response. Now the team has decided to release the movie in the month of May and the post production works are said to be in full swing. Brindavanam has come out with a U certificate from the censor board.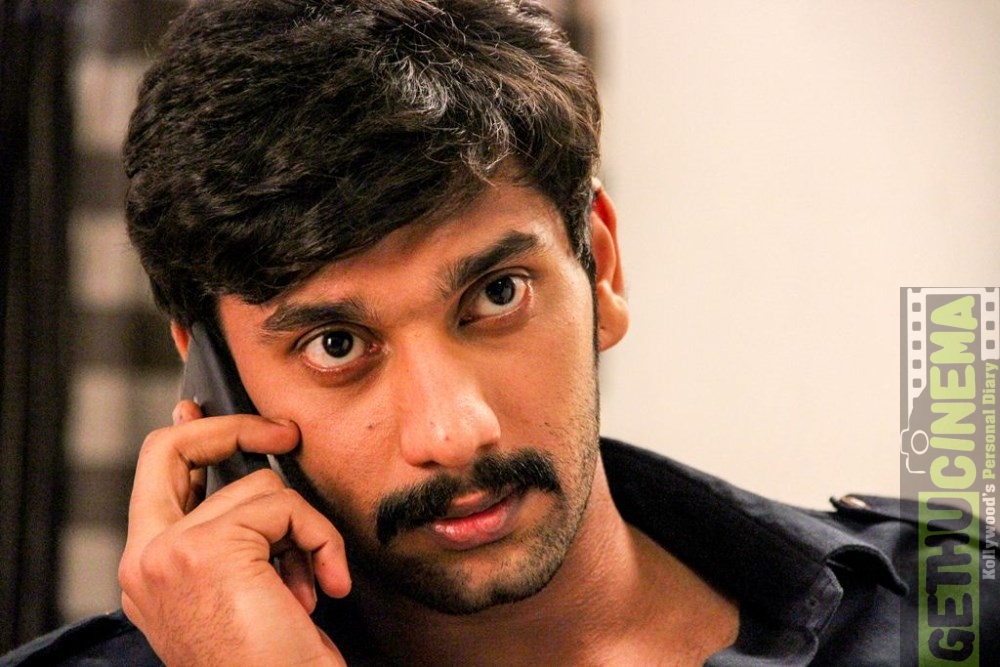 Arul Nithi was last seen in Aarathu Sinam last year, while Dhanya debuted with Bale Vellaiyatheva opposite Sasikumar.
Talking about his decision to pair up again with Radha Mohan again Arulnithi shared that Brindavanam has turned out to be too good and the understanding with the director actor duo has got better. He also shared that he is happy to have teamed up again with Radha Mohan. While the story is finalized, we are yet to narrow down on the title for the movie.
He said that the team is on a hunt for costars and other technical crew to go with. The shoot would begin in the month of June said the Mouna Guru actor.