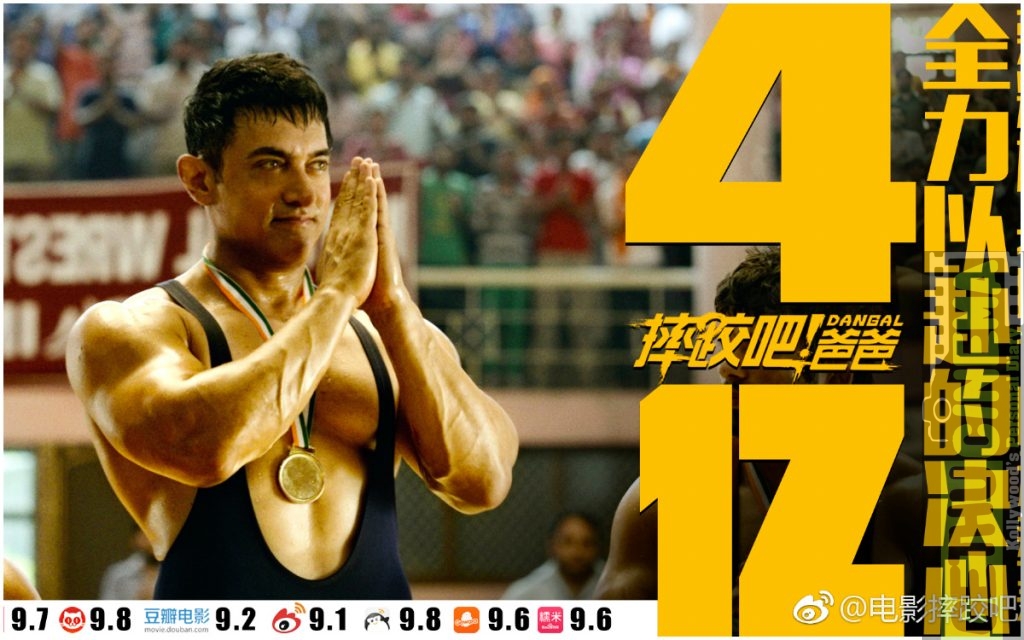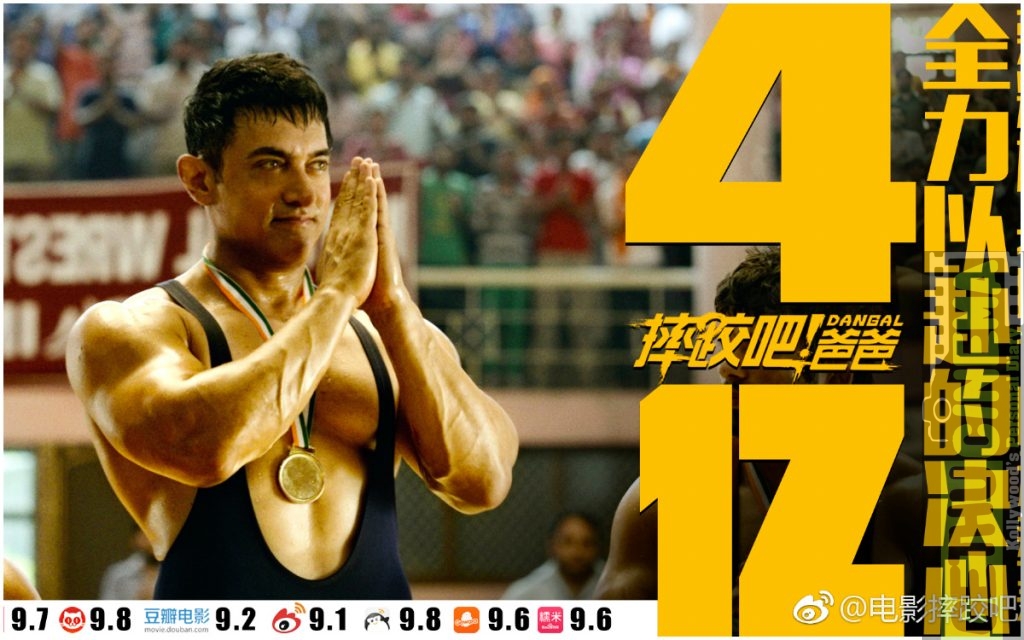 Dangal movie directed by Nitesh Tiwari opened to a great start at the Chinese box office on 5th of May. The movie based on wrestling is the biographical drama of champion Bhabhita Phogat and her father Mahavir Singh Phogat.  After much promotions, the movie was unveiled at Beijing International Film Festival.
Trade analysts around the country are stunned with the growth of the collections of the movie that is going steady in the neighbouring country. The official reports state that the gross collection from the overall Chinese Box Office up until yesterday is approximately 778 Crores making it the number one grosser of a non-Hollywood film in the country.
The lifetime collections of the movie Dangal has now amounted to 1548 Crores making it the second biggest lifetime grosser putting it next to Baahubali 2. Baahubali 2 has garnered around 1577 Crores so far globally. Baahubali 2 is yet to release in China and if the sources are to be believed the movie will be releasing in the month of July in China.
Now that Dangal's BO is in a close race with the periodical film Baahubali, analysts are seriously doubting the potential of Baahubali in the Chinese markets. Analysts found that Dangal which told the story of a father and a daughter is also connected with the liberation of the female community in the field of sports, a genre that the Chinese audience were able to connect to them instantly. But Baahubali, on the other hand, is a periodical fictional drama that may or may not work with the audience of China.
Also, it is to be noted that the popularity of Dangal increased Aamir Khan's popularity among the Chinese people. He has garnered around 6.65 lakh followers in the Chinese microblogging website Weibo making him the Indian with the largest followers in the website. Aamir Khan has already got quite a fan following in the country, thanks to the release of his previous films like 3 Idiots and PK there.