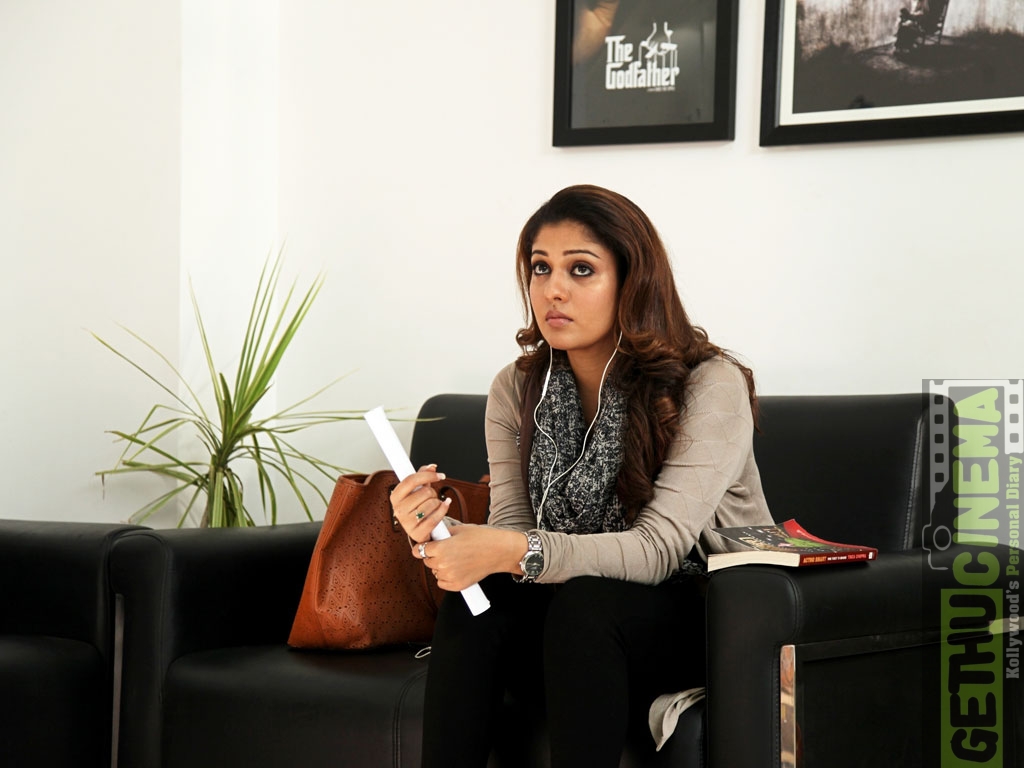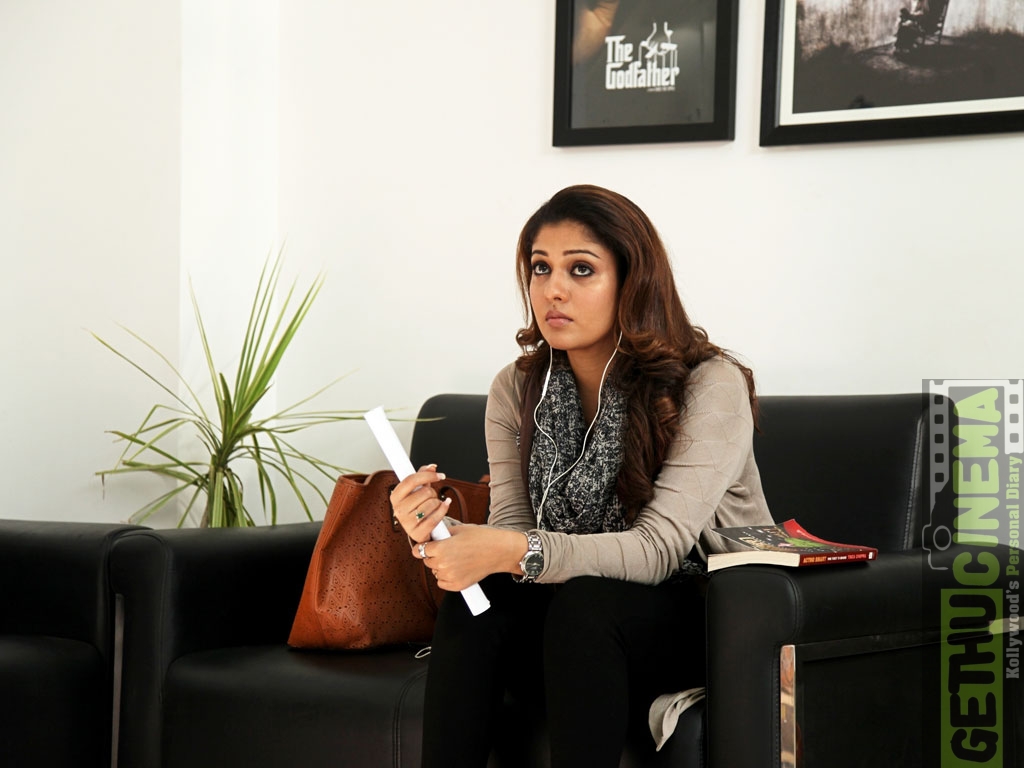 Nayanthara who was last seen in horror movie Dora is seen as an investigative cop in her next titled Imaikka Nodigal. The first look poster of the movie got released today inciting more hype about the movie. The actress who has been very choosy on her scripts has taken yet another heroine oriented role to entertain her fans.
Imaikka Nodigal directed by Ajay Gnanamuthu of Demonte Colony fame is directing this thriller. Hip Hop Tamizha is signed as the music director and the movie is being produced by Cameo Films. Actor Atharvaa will be seen opposite Raashi Khanna while ace Bollywood director Anurag Kashyap plays the main antagonist.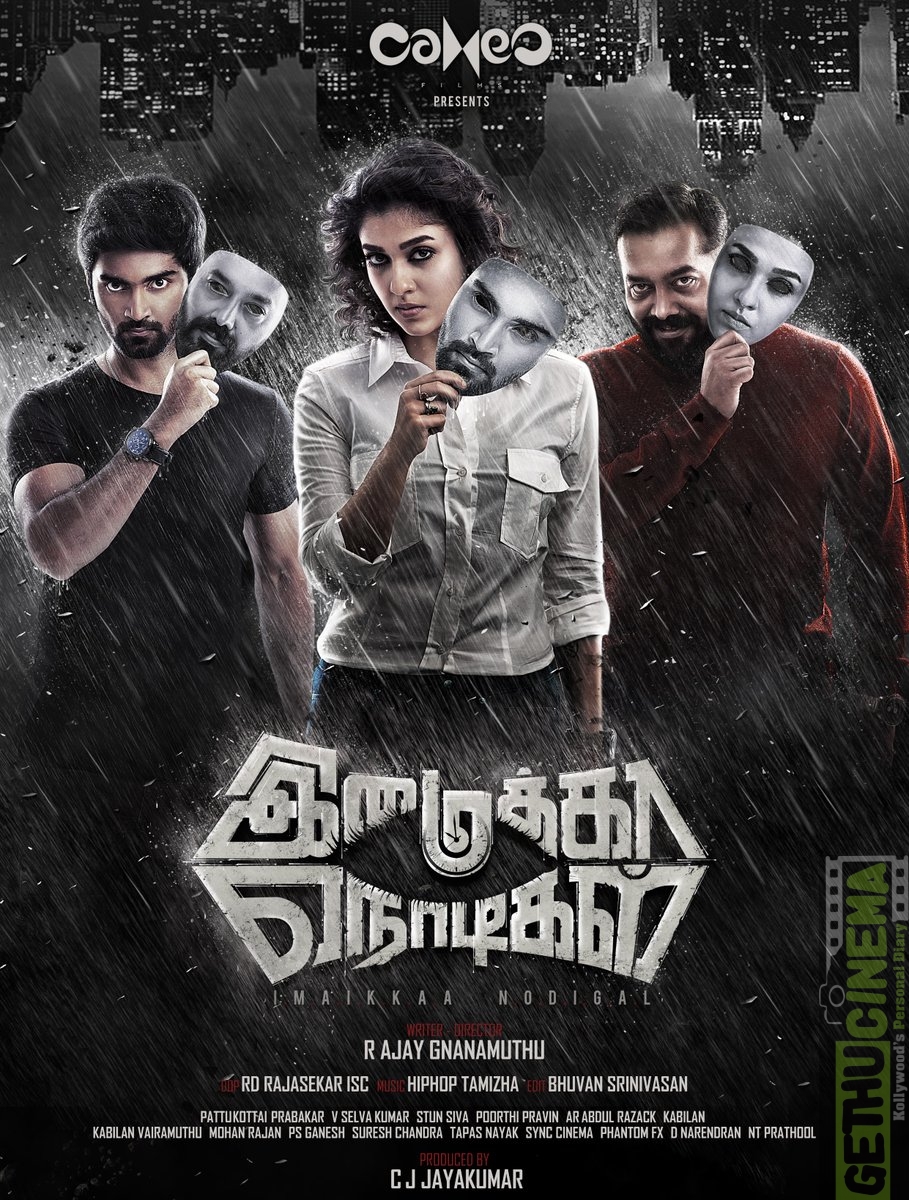 Although the first look of the movie dint reveal much, it gave enough for the fans to munch about. The poster had a fierce looking Nayanthara in the middle while Atharvaa with a tensed look and Anurag Kashyap with an evil smile are in the background. The poster shows all three of them holding a black and white mask of other character. The intriguing look is enough to kindle a debate among fans until the release of the teaser tomorrow. The makers have decided to release the teaser by 7 PM tomorrow (18 May 2017).
It was reported that earlier director Gautham Menon was approached to play the character of Rudra which Anurag has taken up now. Citing his previous commitments Gautham walked out of the project. Anurag Kahsyap though busy with his commitments in Bollywood was mightily impressed with the character that he was offered and immediately agreed to play the role.
While talking about his characterization Anurag said, "Rudra is not your usual villain. He doesn't smoke, order his men around or indulge in item numbers. He is menacing, cunning, scary and smart. This strange mixture that made up the role is what tempted me to accept the project in the first place". He also added, "When the audience watches the movie in a theater, if I'm able to evoke the tiniest of fears in them, as Rudra, I'll consider my work done."