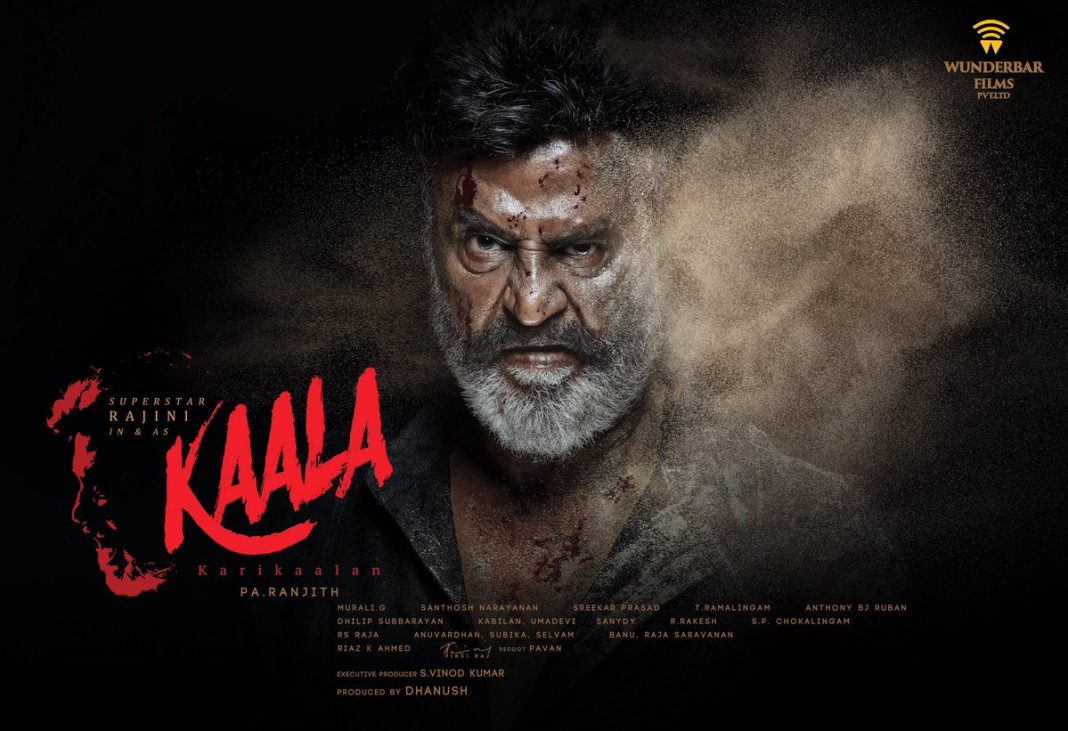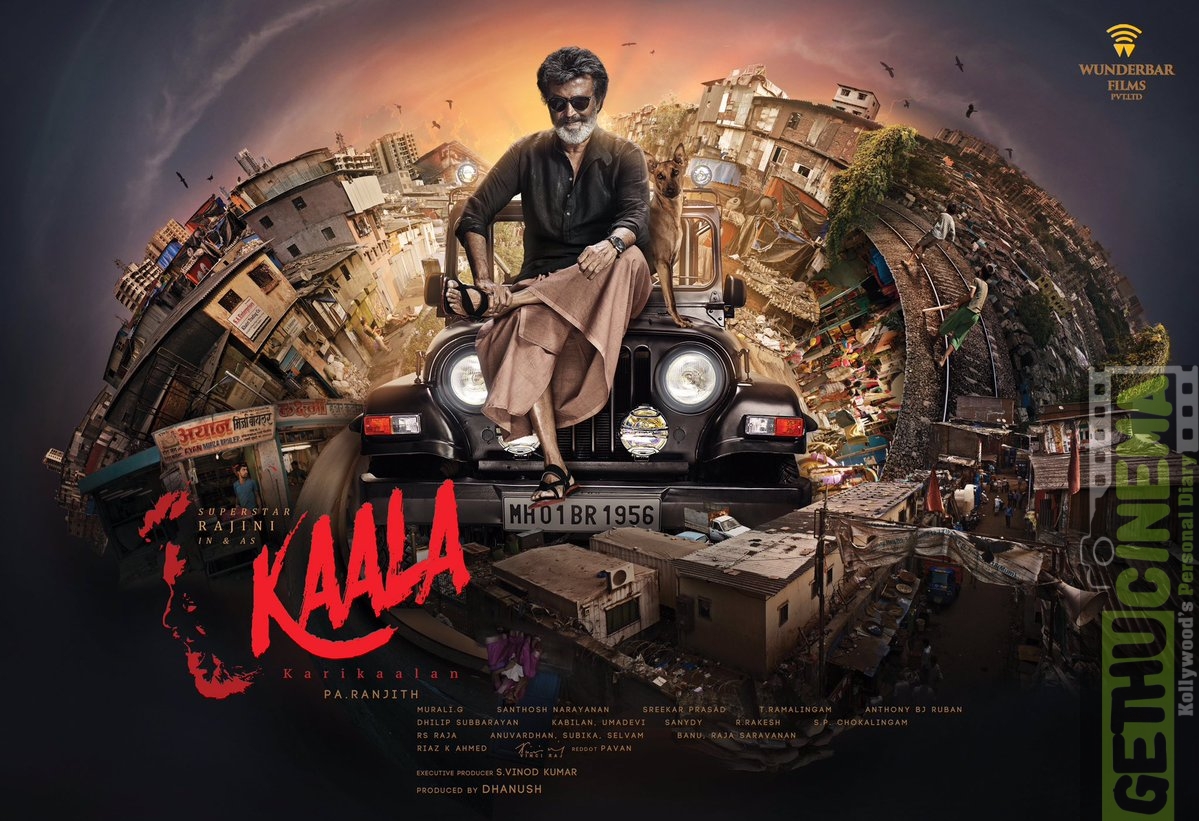 The first look of the Rajinikanth's upcoming film Kaala with Pa.Ranjith is a new rage now. the 66 year old actor fondly called as Superstar or Thalaivar is all set to don the role of a gangster again in his 164th film to be produced by Dhanush, his son in law. Dhanush released the first look of Kaala in his microblogging account this evening that has garnered around 13 thousand like within three hours of its release.
Pa.Ranjith who is much appreciated for his subtle use of political undertones in his movie explained that the title also has a surreal political point to it. Going by the first look poster that was released which had Thalaivar sitting comfortably on the bonnet of a jeep while the slums of Dharavi is portrayed in fisheye panoramic view it seems that there are many layers that Ranjith wishes to convey.
The fans of the actor have already started scrutinizing the poster of the movie and have started establishing theories for the same. The director Ranjith is a staunch follower of ace social reformer B.R.Ambedkar and has made references to his leader in his previous movies too. The same way he has also numbered the jeep that the Thalaivar is sitting after the year of death of the reformer Ambedkar feels the fans.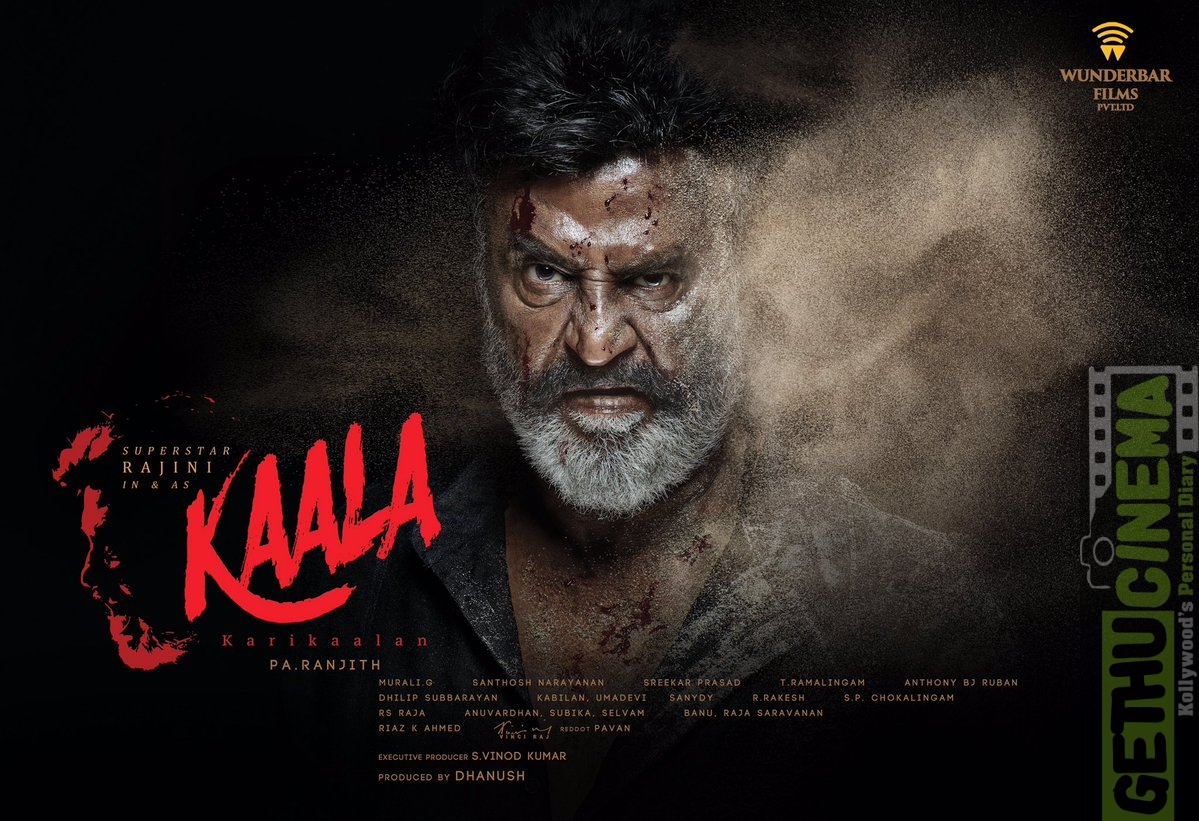 While one poster had the actor wearing a confident smile coupling it with shades the other has the close up of the fierce looking actor in his salt and pepper look who is also bleeding. In what seems to be a sand storm that encircles his face to an extent the poster is set against pitch black background. The actor wears a black top in both the looks and is seen wearing a faded Khavi coloured dhoti in another look. He also has a dog to accompany him in a jeep.
The director while talking about the title of the movie revealed that he is planning to finish the first schedule in a month first in Mumbai and then in Chennai. The crew has recently roped in Anjali Patil and Samuthrakani to play important roles in the movie.