The team of Sangamithra who is currently stationed at Cannes are already getting the talk of the town, thanks to the impressive first look posters they released to the press. The periodical movie directed by Sundar C will have Jayam Ravi, Arya and Shruthi Haasan in the lead. While Shruthi is playing the titular character, the snippets about the story reveals that Sangamithra as a movie would cover the journey, fights and adventures of the titular character in her pursuit to claim her Kingdom back.
Shruthi haasan who is super excited about the movie adds that Sangamithra is not only about the single character but has more elements to it. The movie which is being planned to release in two parts will span across many kingdoms, and will also cover the emotions of many relationships, the actress quips.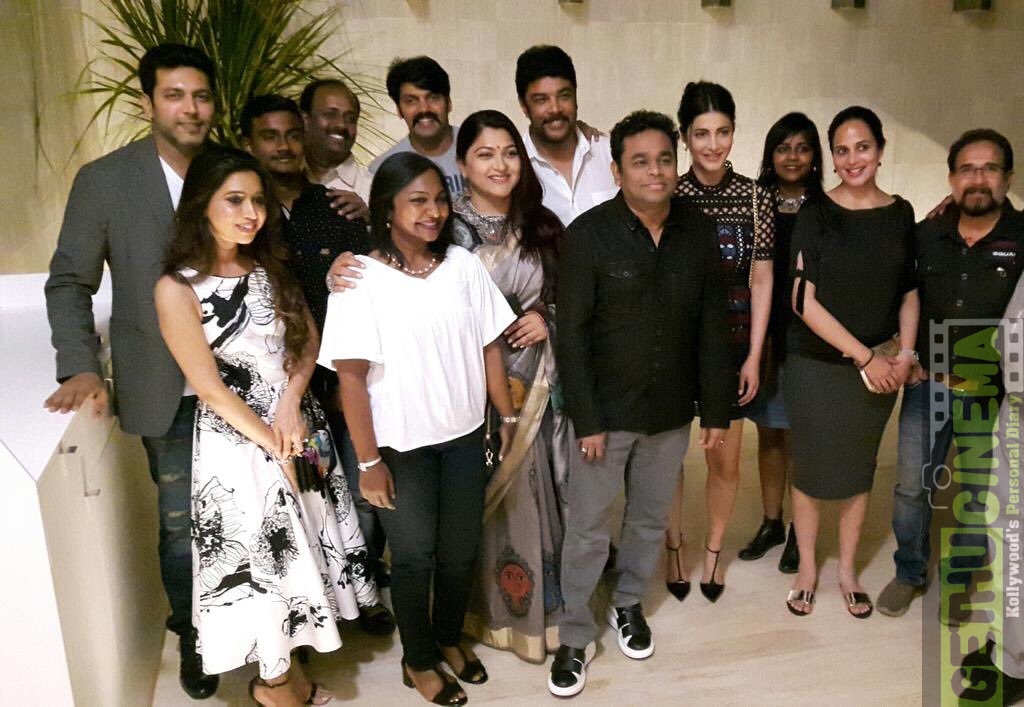 The makers of the movie have already signed a great technical crew including Academy award winner A.R.Rahman, National Award winning production designer Sabu Cyril and National award winning stunt choreographer Peter Hein. The lead cast which includes Jayam Ravi, Arya and Shruthi have joined the Cannes festival along with the director, producers and the technical team to adorn the red carpet soon.
The team have released the first look of the movie to the local magazines in Cannes, which has got quite a reception. The celebrities and the fans alike took it to social media to wish the team the best for their upcoming endeavours. The movie which is currently in the pre-production stage is expected to go on floors from August.