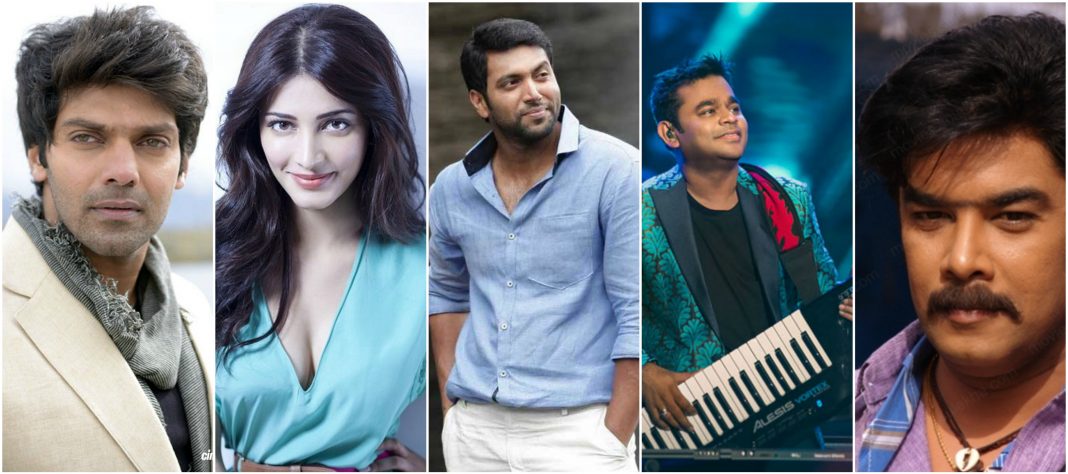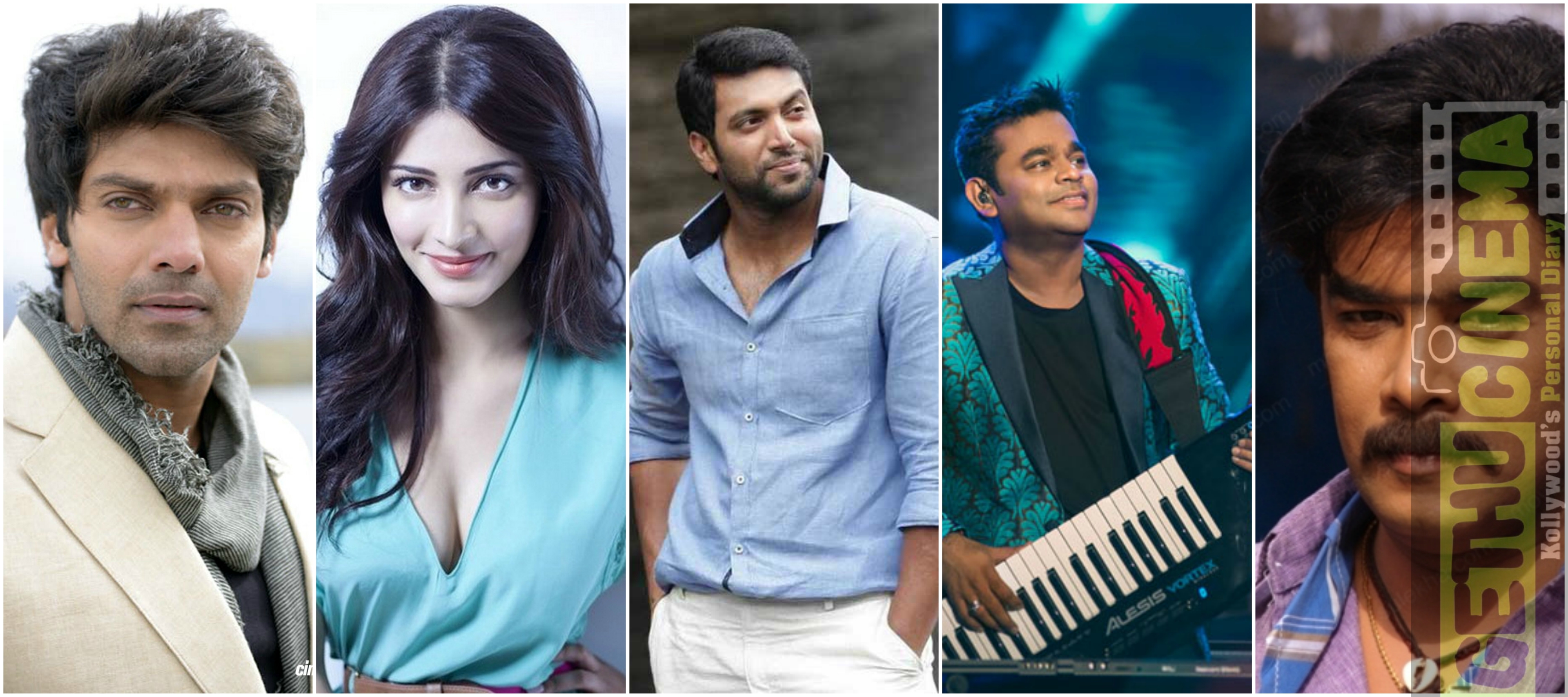 Touted to be the costliest film ever made in Indian Cinema, Sangamithra is getting ready to be unveiled in the opening night of the prestigious Cannes Film Festival this year. Thenandal Studios announced earlier this year that they will be producing the biggest film of their filmography. Sangamithra is touted to be a periodic action drama set in 8th Century AD.
Director Sundar C will be helming the project for the producers and after a long hunt for the actors, the team finalised on Jayam Ravi and Arya to play the lead roles. Shruthi Haasan is said to play the titular character Sangamithra.
The pre-production works of the movie are already happening in full swing and the actress is currently undergoing rigorous training for her role in the movie.
Oscar Award winning music director A.R.Rahman will be handling the music for the movie while National award winning Art director Sabu Cyril will be handling the production designs for the movie.
Sundar C will share the red carpet with his actors Jayam Ravi, Arya and Shruthi Haasan in the opening night of the Cannes Film Festival on 18th of May. Producers Narayan Ramasamy and Hema Rukmini of Thenandal Studios will be walking the red carpet along with the production designer Sabu Cyril.
The director and the actors are all excited about the night of the festival when the movie and its crew will be unveiled at the prestigious Film Festival. Producer Narayan Ramasamy Chairman and MD of Thenandal Films said that the movie will be made in 2 parts. He also says, "This is a very prestigious project for us. It is exciting to make a period film dedicated to Tamil the oldest language in the world. We are proud to reveal the title of 'Sangamithra' in the 70th Cannes film festival"