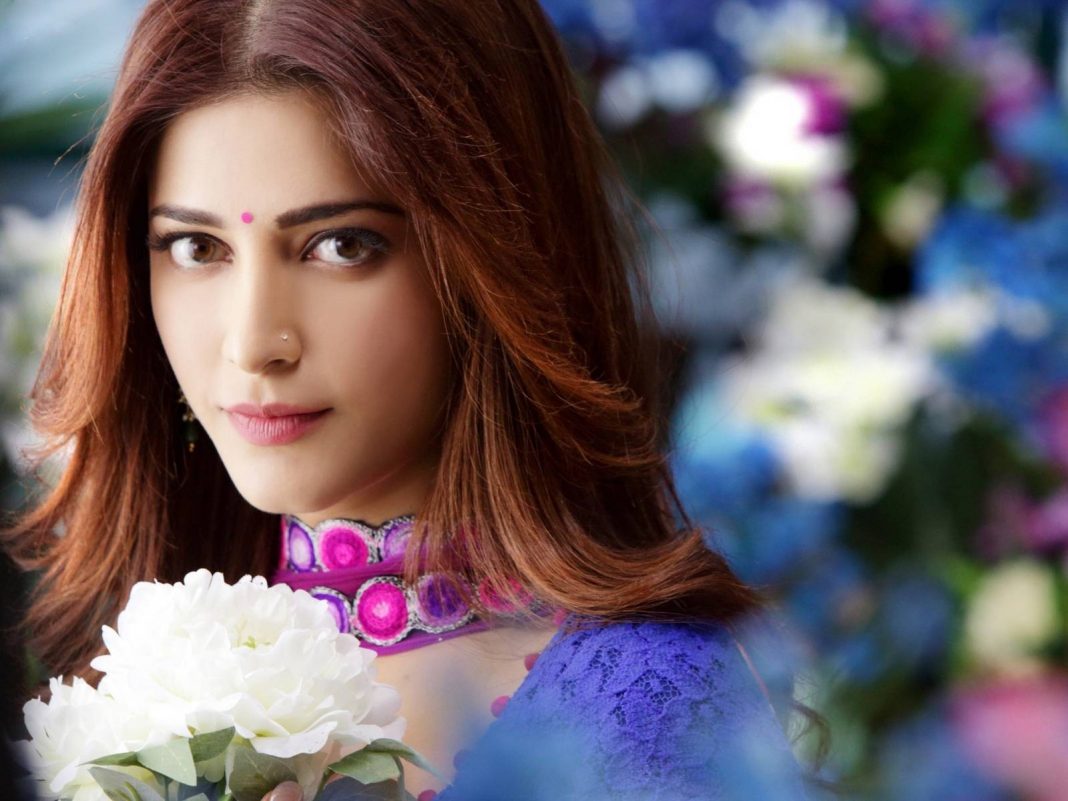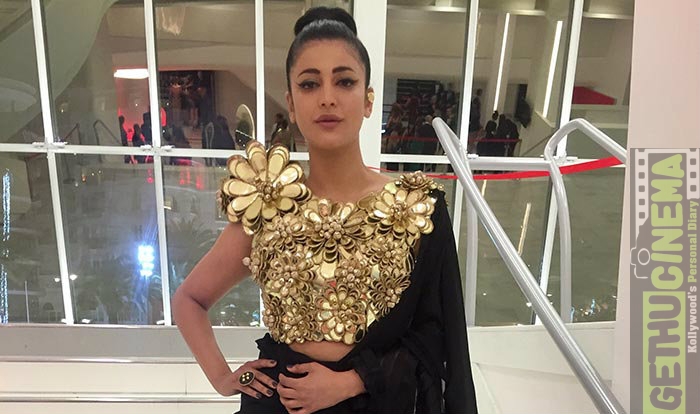 Much expected periodical war movie, ( Sangamithra ) that was announced at the prestigious Cannes International Film Festival seems to have got change of plans with their cast. Shruthi Haasan who was present at the Cannes supporting the launch of the movie along with the crew seems to have left the project.
Prestigious Thenandal Films who are producing the enormous 'Sangamithra' announced the decision in their official twitter handle. The movie was is still in their pre-production phase for more than 2 years. The story of Sangamithra which is said to be set in 8th Century will deal with the adventures of the titular character Sanghamithra on her way to recover her kingdom. Proposed on a massive budget of more than 200 Crores, the movie will span many kingdoms and cover many relationships, says the sources close to the movie crew.
The crew also released design posters of Sangamithra at the launch of the movie that was held as a part of Cannes Film Festival. The posters were magnificient and teased the fans with the scale that the movie is working on. Actress Shruthi Haasan have also reportedly undergone combat training as a part of preparing for her role in the movie.
Now that Shruthi Haasan is dropped from the cast list, the makers have not yet announced another actor who would be replacing Shruthi's place. Jayam Ravi and Arya who were roped in to play important characters seems to be still on board and there were no words about them. The makers nor the actor have not made any statement so far regarding the change of cast, however an official statement is expected soon.