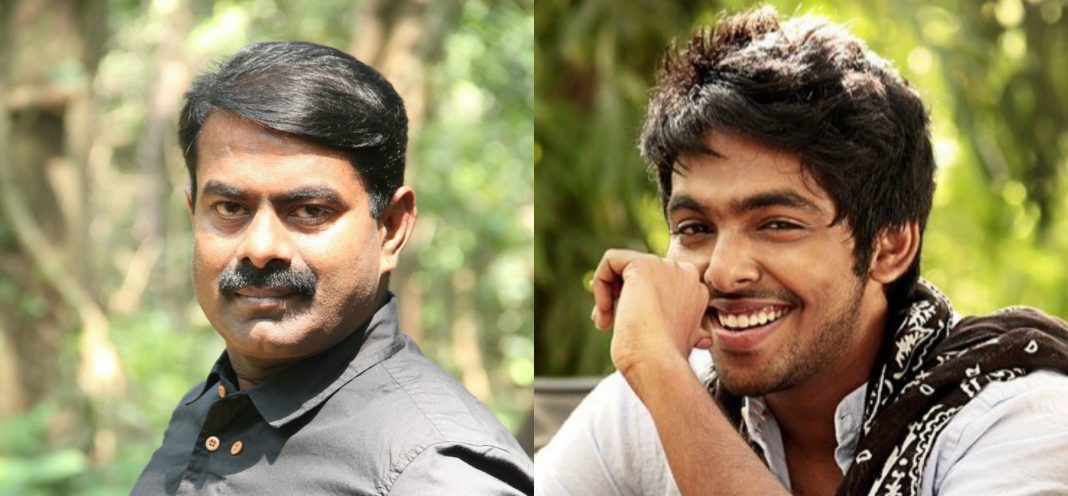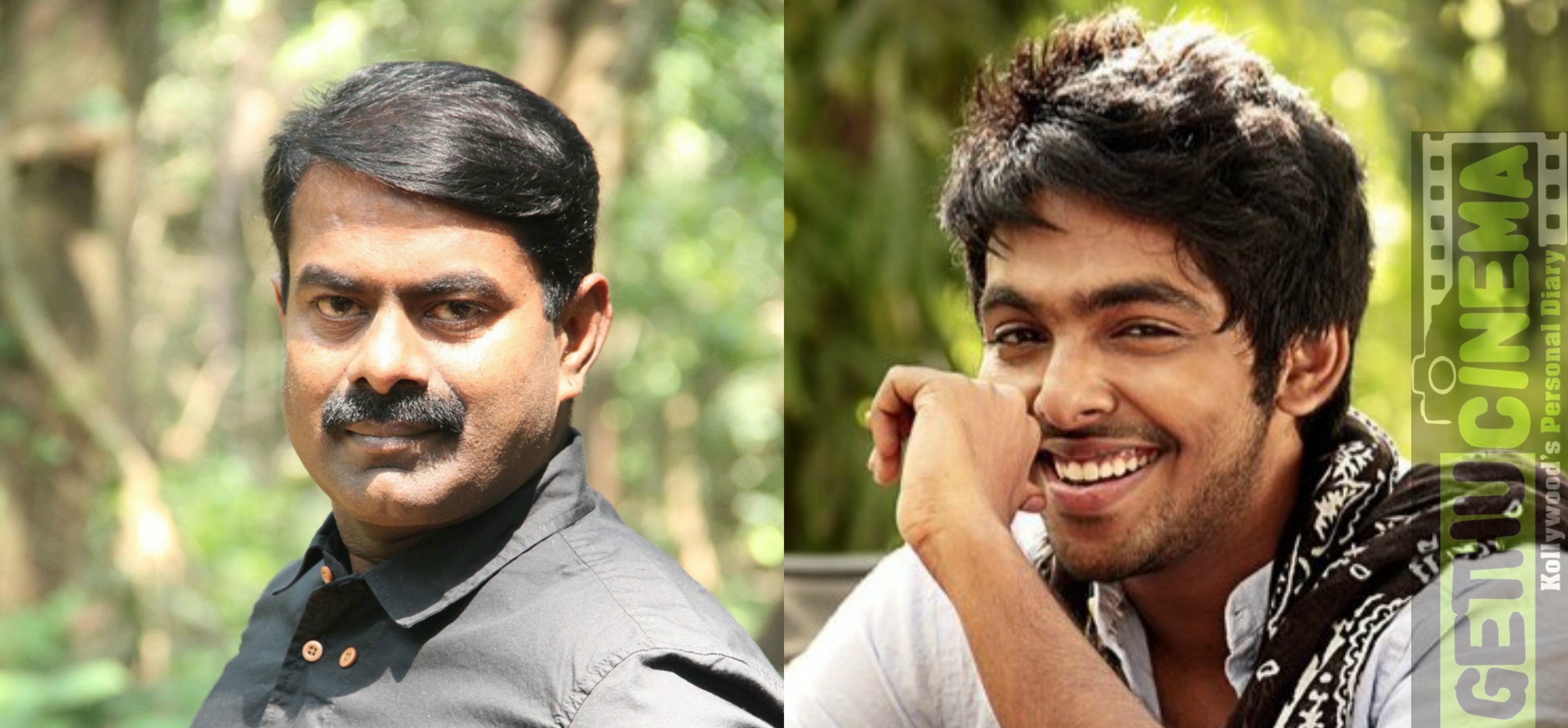 Director turned politician Seeman is all set to direct his next with G.V.Prakash in the lead role. Titled as "Kobam" the movie is expected to deal with the anger of a common man. Director Seeman's last outing was Vazhthukkal with Madhavan and Bhavana in the lead role.
After the release of Vazhthukkal in 2008, director Seeman decided to make another film titled 'Dileepan' with Vikram in the lead. Rumours had it that the story was a controversial one and the movie had to be dropped. It is said that Seeman had tried narrating the script with all the leading actors from the industry and sadly no one agreed to do the project. Dileepan was dropped eventually.
Seeman has now decided to direct another movie and narrated the story with G.V.Prakash. Prakash who seems to be impressed with the script agreed to do the project. G.V has already got a number of movies in his kitty under various stages of production. He has got Naachiyaar opposite Jyothika under Bala's direction for which he is currently shooting.
G.V.Prakash's other projects like Ayngaran and Adangathey nearing completion. His movies like Sema, 4G, Sarvam Thaala Maiyam are under different stages of production. He is also composing music for some of his own movies and also for other's movies too. He plays a drums artist in Sarvam Thaala Maiyam, for which his uncle and academy award winner A.R.Rahman is composing music.