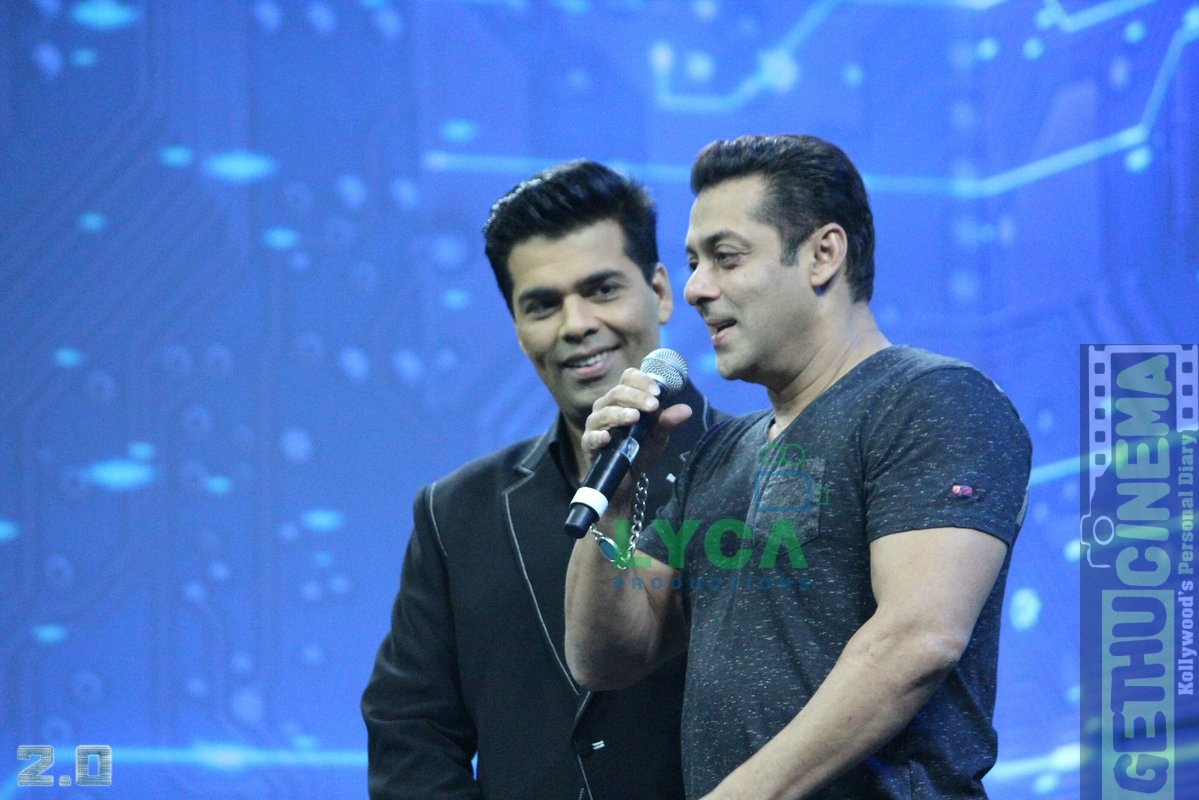 Superstar Rajinikanth's magnum opus 2.0 is in the making right now and the movie had the launch of its first look as a great event in Mumbai today. The event took place at the famous Yash Raj Studios and was hosted by the bollywood filmmaker Karan Johar. The event was star studded with celebrities from Kollywood made it a point to attend the function, once they were invited.
Arya and Vijay Antony were two among the actors who attended the function from kollywood apart from the crew of 2.0. The makers of the movie had organised a full 3D event, the first of its kind in Indian Cinema. The first look was released in 3D itself.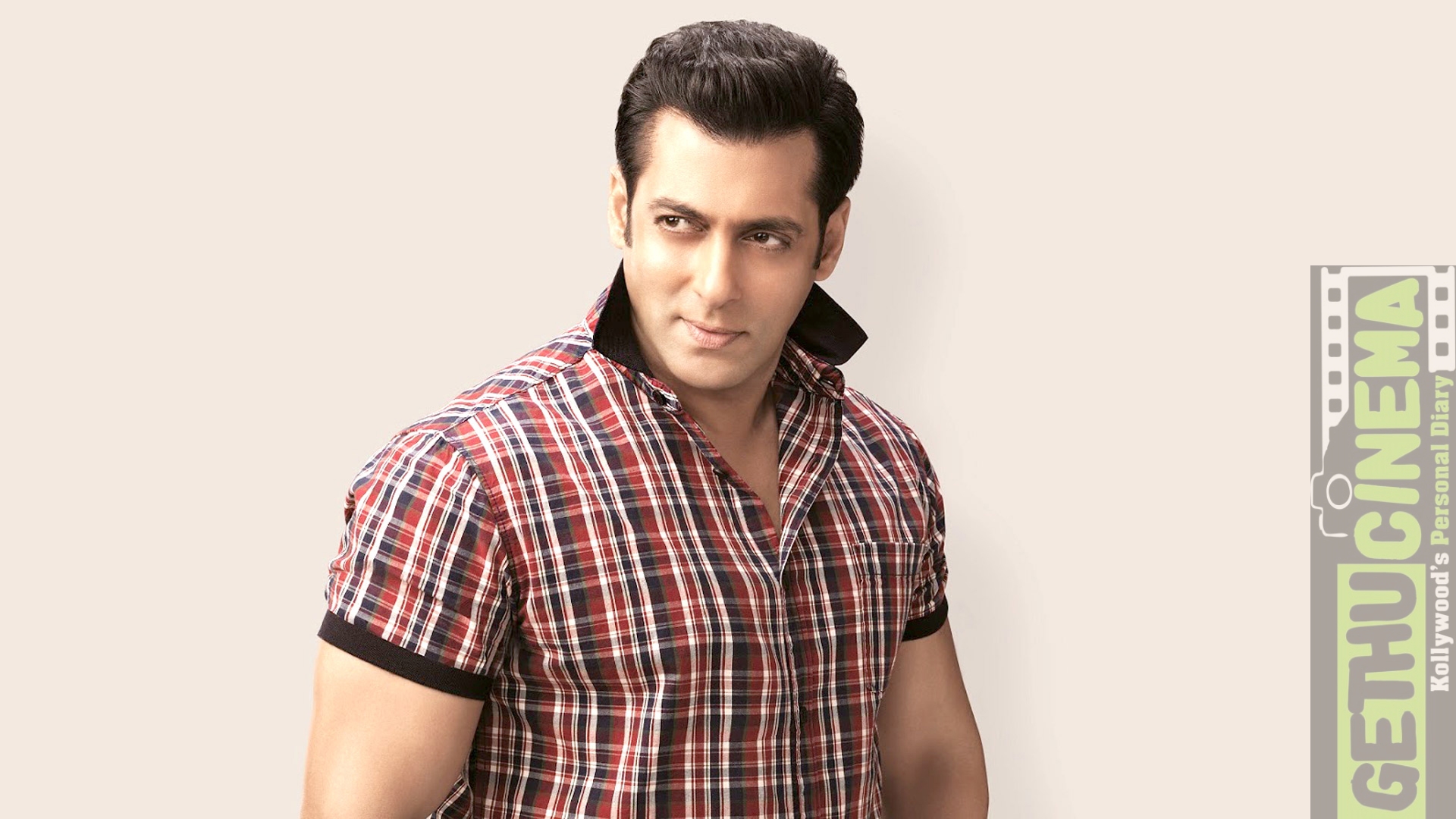 Salmaan Khan, the king of box office in bollywood came to the event uninvited. He shared the stage with karan johar and said that when he heard that superstar is there in the city, he decided to come over only to meet the super star Rajinikanth.
Analysts of the industry were shocked by the presence of Salmaan khan. Salmaan Khan is known to have the highest number of films in 100 Cr clubs with him as the lead. Salmaan is also known for his huge fan following in North India. The guests were more than shocked by humble behaviour of Salmaan to announce on stage that he has come there uninvited.
When the audience were allowed to ask questions to the crew of 2.0, Rajinikanth was asked a question as to when will he be doing a movie with Salmaan. For which Rajini replied that if Salmaan agrees, he might even start a film the very next day.