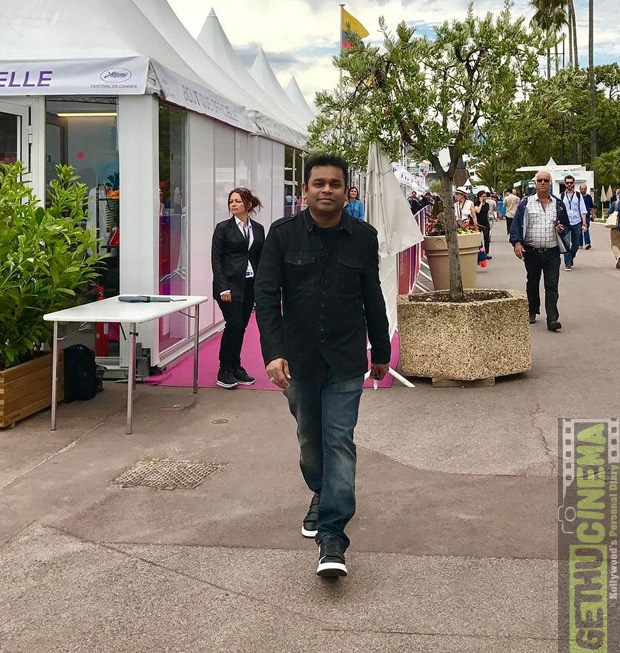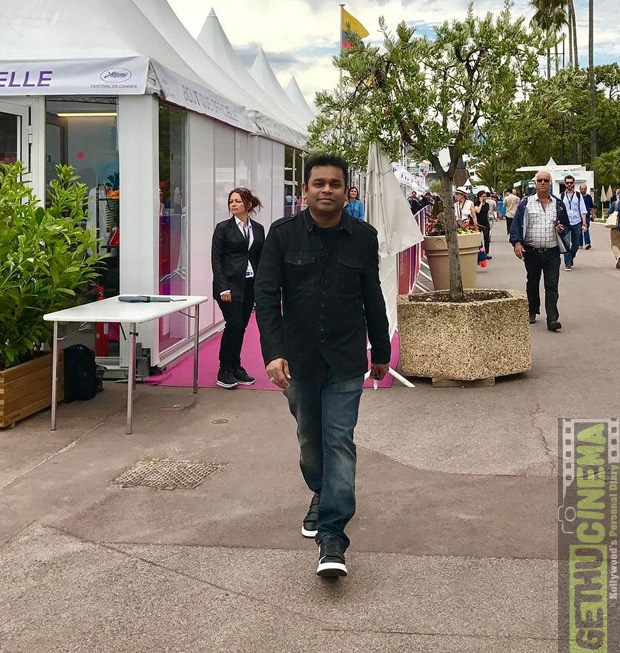 While sharing his excitement about attending the Cannes International Film Festival as a part of team representing Sangamithra, music director A.R.Rahman told that Sangamithra has been one of the best stories that he had heard in the recent times. He explained that it was 6 months before when he sat for story narration from the team headed by Sundar C. "I sat for 30 mins and that was the best story that I have heard in the recent times" he said. He further shared his happiness over attending the festival and being surrounded by talented people at the fest. He said that the story and the movie is at the right hands.
Sangamithra is the periodical fictional action movie helmed by Sundar C and is in its stage of pre-production. Set in the 8th Century the story is about the titular character who is a warrior princess played by Shruthi Haasan. The actress has been undergoing severe combat training for the past couple of months. She will also be learning horse riding along with sword fights says the sources close to the actress.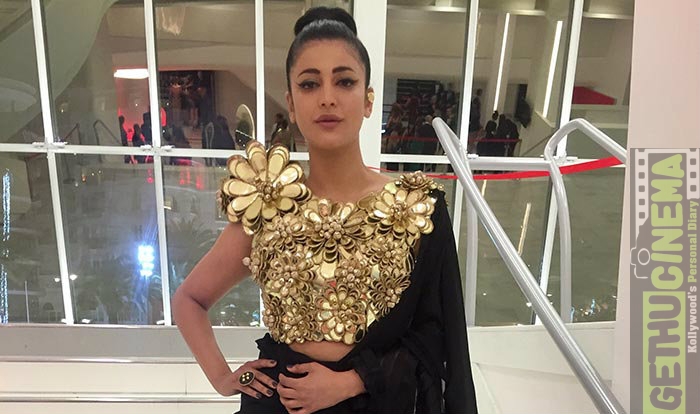 Sangamithra is said to be the 101st film of the production house Thenandal Studios and they are excited about the scale at which the movie will be made. Jayam Ravi and Arya will play the lead characters along with Shruthi and the movie will be released in two parts. If the sources close to the production house are to be believed, Sangamithra has attracted lot of Hollywood producers who are happy to co-produce the film.
Though the story is set in 8th Century, the titular character is written in such a way that the character could be related to modern day women, said the actress who is attending the festival for the first time. She shared that she couldn't have asked for a better occasion to debut at the the festival.