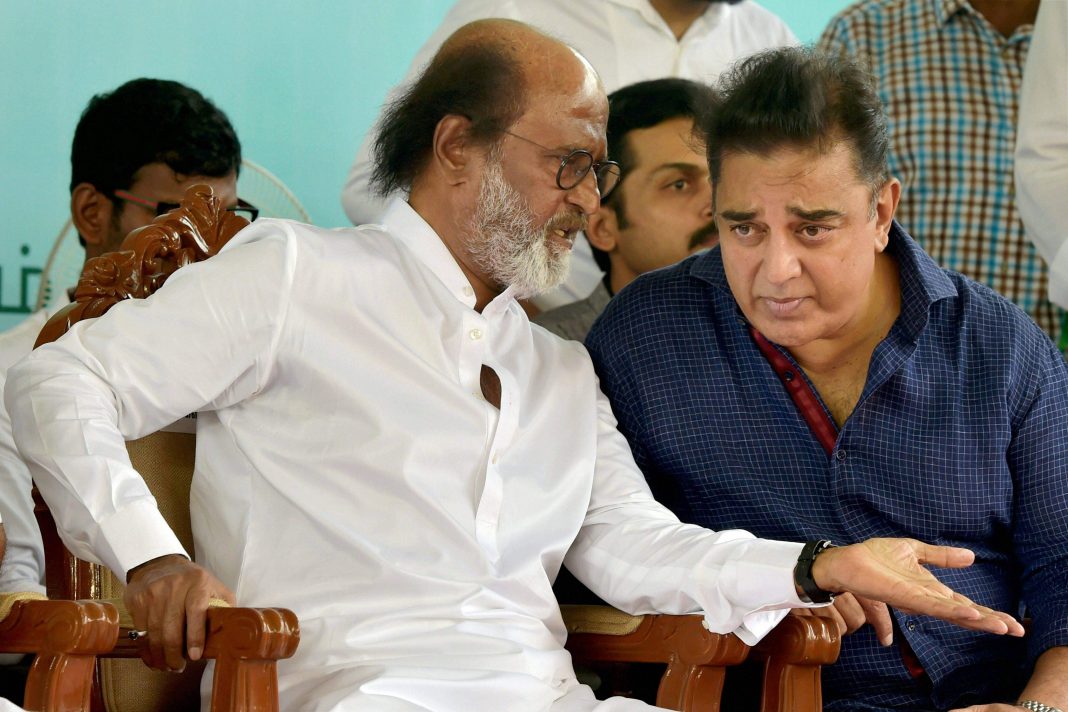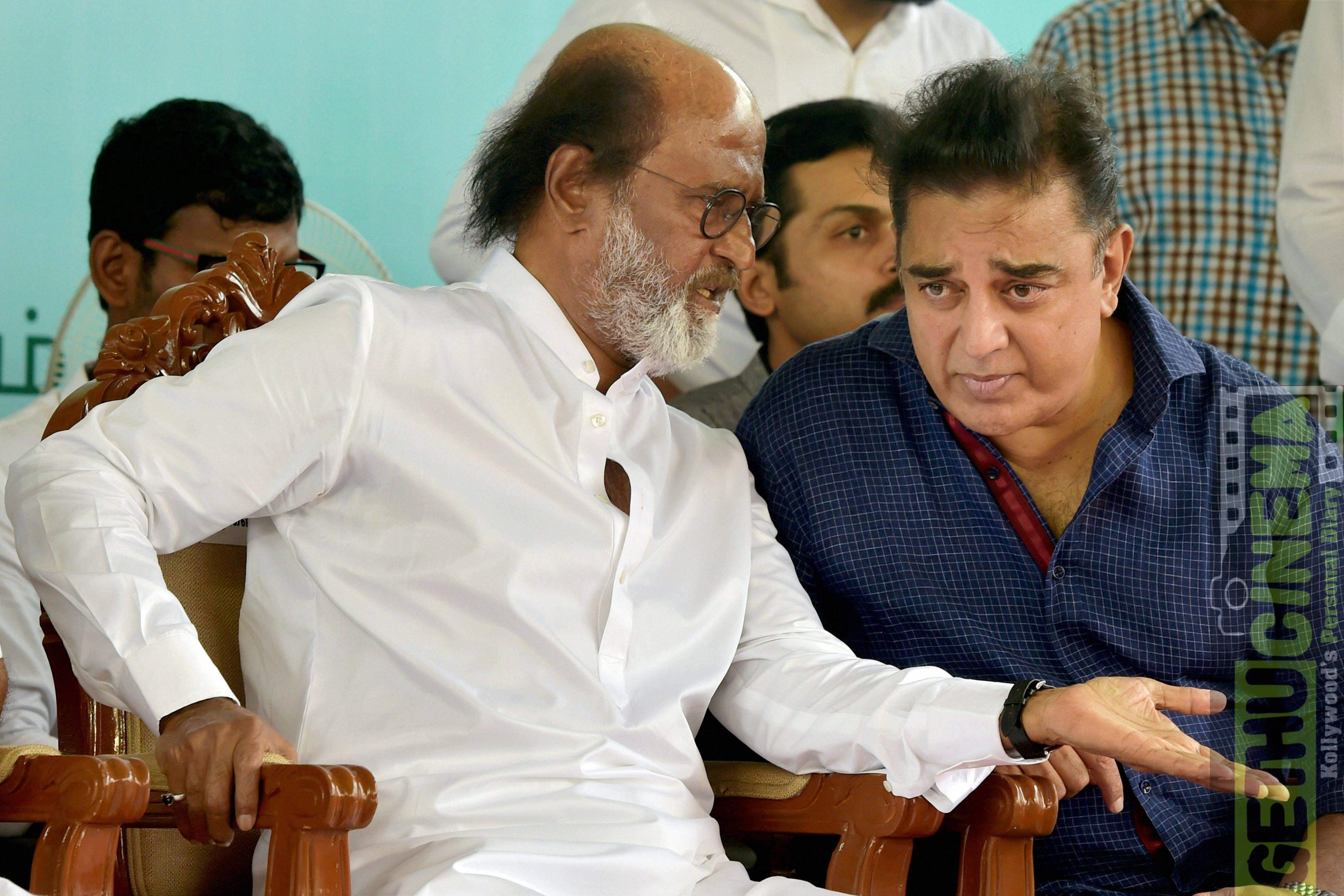 Money and fame earned through cinema won't be enough to succeed in politics, Rajinikanth said as a part of his speech at the inauguration function of actor Sivaji Ganeshan's memorial here at Adyar, Chennai. The memorial was inaugurated by O.Panneerselvam, the deputy Chief Minister of the state while the stage was shared by dignatories like Kamal Haasan, Rajinikanth, Vishal and Prabhu.
While addressing the crowd Rajinikanth heaped praises on the late actor Sivaji Ganeshan citing that he earned the memorial not because of his acting skills alone. He added that the actor had played numerous historical characters and freedom fighter figures that earned him much respect. His acting skills were celebrated across continents, Rajinikanth said.
He also explained that Sivaji Ganeshan how Sivaji Ganeshan tried his hand at politics and failed at his attempt. Losing the election on his own constituency is a loss to the people of the constituency and not to him. And thus he proved that fame and money earned through Cinema won't be sufficient to succeed in politics.
Superstar Rajinikanth hinted that he would be entering politics when the time is ripe and asked his fans to be prepared. While Kamal Haasan announced that he would soon be starting a new political party by this January.
Further talking about politics he added that one needs to know a secret to win the political game and declared that he doesn't know that. Maybe Kamal Haasan knows the secret and he is not ready to share it with me. As a senior to me in Cinema industry, I ask him to teach me the secret and he asks me to come along with him before teaching me. He also teased Kamal Haasan's political entry stating that "Maybe he would have taught me if I had asked him the same two months ago.
Speaking about his stint at politics and his rift with Rajinikanth, Kamal Haasan said that although he and Rajinikanth are competitors in Cinema Industry their political life won't be like that. We won't take potshots at each other said the Vishwaroopam actor. We have the same target as corruption we will be continuing our fight towards the same although we take different routes concluded the actor.