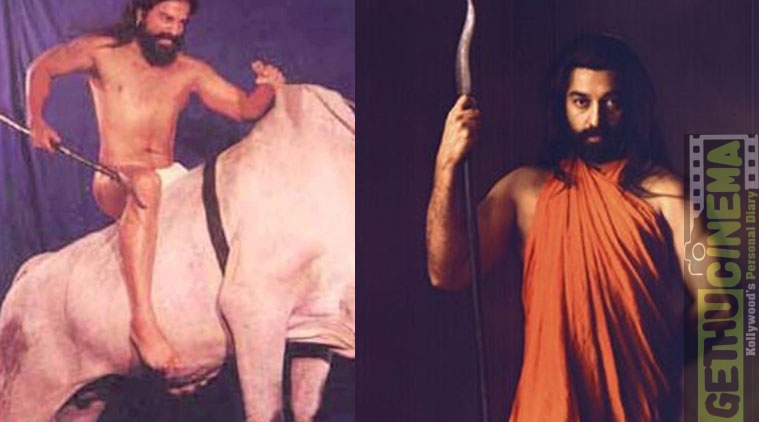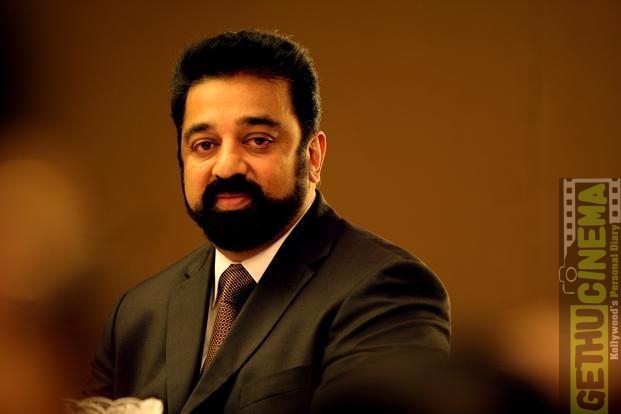 "Marudhanayagam is still my one unfulfilled dream", Kamal Haasan was noted saying this about the movie Marudhanayagam that was kick started 20 years ago. The movie that was shelved stating Financial reasons have resurfaced now at Cannes 2017. The posters of the movie were seen in display along with the posters from the Sangamithra under the Film Market category. Since the posters have come out after such a long time, the analysts around the country speculate that the actor Kamal haasan is trying to revive the production of the movie.
Marudhanayagam is the periodical action movie based on the life of the warrior Mohammad Yusuf Khan from 18th Century. Yusuf Khan is said to be the first rebellious warrior to have made the first fight against the British Raj in India.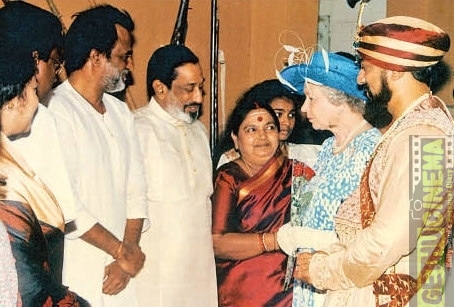 The movie was launched into production by the Queen Elizabeth II when she visited India. It was said to be the costliest movie in production at that time. 85 Crores were the estimated budget at that time. After canning a few scenes the movie was shelved stating financial constraints.
The actor in his recent interview stated that one of his friends from London is interested in reviving the movie and he might jump into production whenever he wants. There were also rumours that said Lyca Productions and Ayngaran Productions are considering to take up the project.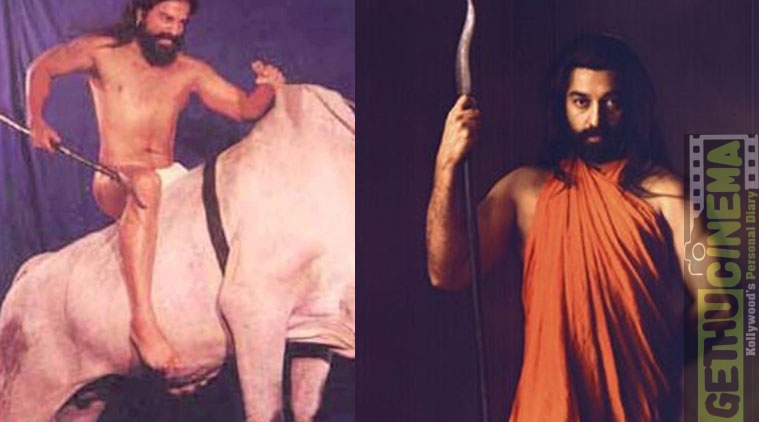 The fans of the actor also took it to Social Media to urge the actor to revive the project at whatever possibility that is coming up. Kamal Haasan will be directing the movie while also playing the protagonist in the movie. He will also be credited as the story and screenplay writer for the movie. The fans were all visibly excited now since the surfacing of posters at an international festival hints at the possible revival of the movie.
Isaignani Ilaiyaraja is signed as the music composer when the movie was planned for production in 1997. The duo even released a song from the movie in a function when Ilaiyaraja was facilitated for reaching the landmark of 1000 films in his filmography. The song was received well and even became a sensation for a few days after its release.