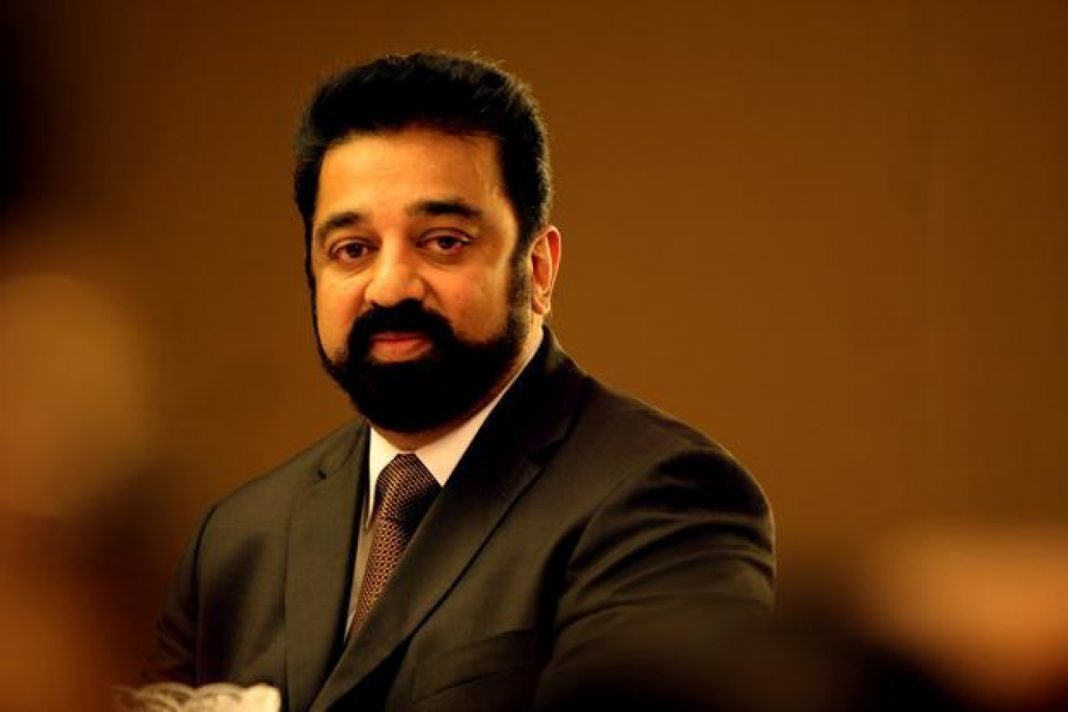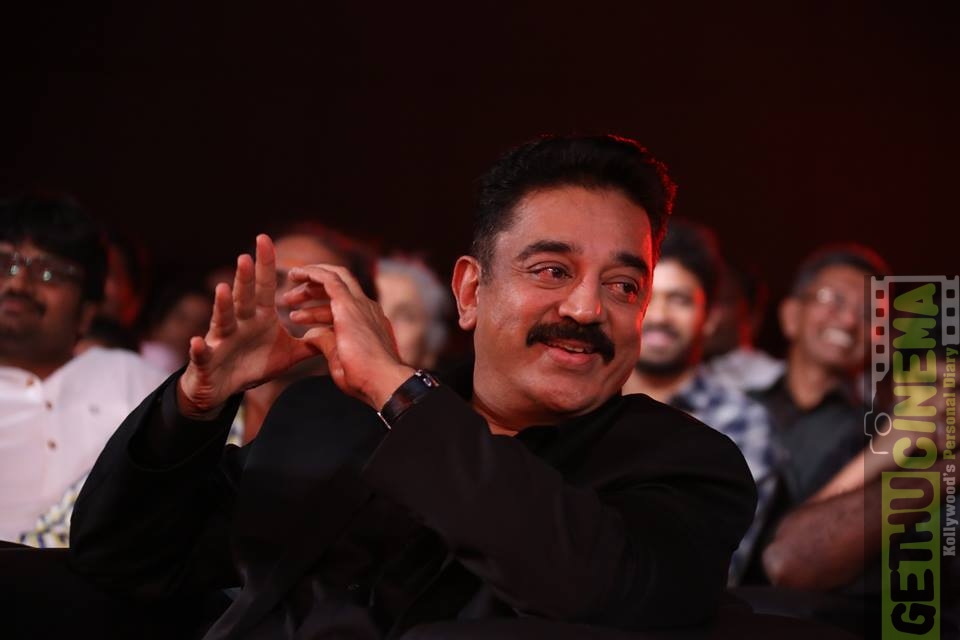 Kamal Haasan is all set to rule the stage in small screen now. The Universal Hero has announced that he will be hosting the show of Big Boss in Tamil. Talking to a leading online portal, the Vishwaroopam actor has confirmed the news while also telling that he is very excited about the journey ahead.
The actor has already got a couple of films on hold that are in various stages of production. Vishwaroopam 2 which was stalled for some time has been revived again and the actor, director Kamal Haasan has assured that the movie is most likely to release within this calendar year.
Sabaash Naaidu a trilingual movie has been stalled after Kamal Haasan fractured his leg. The multistarrer Saabash Naidu had Kamal Haasan in the lead role with Brahmanandam, Ramya Krishnan, Shruthi Haasan forming the part of the cast. Kamal Haasan said that he had managed to work the dates for Big Boss into his commitments.
He had said that Reality show has not been a reality in his career so far and he wants to know how it feels like. With this he will join the league of other actors who had appeared in small screen inspite of their huge stardom. Nagarjuna, Chiranjeevi, Suriya, Prakash Raj, Amitabh Bachchan have hosted television shows in the past.
He was also in praise for Salman Khan who is hosting the Hindi version of Big Boss. "I think Salman Khan is doing a wonderful job of connecting with the contestants on Big Boss"